Join the Priority List & Get a FREE Gift
Enter your email address to make sure you're first in line when we launch our 2023 summer camps PLUS get a FREE digital copy of the book 'Think Like a Champion'
To win a championship or play in college, high basketball IQ is essential.
Yet, few players develop this aspect of their game.
Join over 13,000 dedicated players this year to discover the uncommon skills, leadership traits, and mindset needed to stand out and get noticed.
DON'T WASTE YOUR TIME AND MONEY
Parents often waste thousands of dollars on over-crowded basketball camps, expensive trainers, and exposure events.
Unless your child is 6'7" and athletic, just playing game after game won't likely get them noticed.
They need to become the complete player every coach wants on their team.
FIND OUT HOW
BY THE NUMBERS...
96% of players and parents surveyed say they'll strongly recommend PGC to others
30 years. 110,000 players.
7,500 coaches.
98% of coaches who have attended PGC recommend PGC to their players
BEFORE PGC, I WAS JUST SOME KID DREAMING ABOUT GOING TO THE NEXT LEVEL…
Did You Know…

PGC Offers a 3-Course Curriculum
A curriculum that's been designed to progress from one course to the next:
1. Playmaker College → 2. Scoring College → 3. Point Guard College
This is Why We Created Our 3-Camp Pass
To make it easier to attend ALL our camps, you can get 3 camps for the price of 2.
(A 33% SAVINGS)
OUR CAMPS
We offer 5-day, 4-night camps that include meals and accommodations, and day camps from 9am-4pm.
We recommend players attend Playmaker College prior to Scoring College or Point Guard College, whenever possible.
I was blown away by the level of teaching my son received. I immediately sensed he has a higher confidence in himself as a basketball player, a leader, and a communicator.
Billy Lange
Head Coach, Saint Joseph's University | Former Philadelphia 76ers Assistant Coach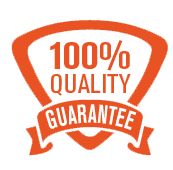 OUR 100% MONEY-BACK GUARANTEE
If your child attends the entire camp and you're not satisfied with the basketball education they received, just contact us within three days and we'll give you all your money back.
Basketball Players From These Programs Have Attended PGC Camps
Schedule a Call
Have questions and want us to call you? Choose a date and time and we'll give you a call.
Excellent 4.75/5
based on 7000 reviews.
See some of the reviews here.
Aug 04
A Basketball Disney World
I have learned more about coaching and teaching this week than I have my entire life. Point Guard College was always a dream for me. A 'Basketball Disney World' that sounded amazing, but due to the price I never got the opportunity to attend as a player. If I could go back and re-do ONE thing as a high school athlete, it would be to attend this camp. Spending a week observing at Point Guard College has been a sort of revival for everyone here....
Jess Stafford
|
Observing Coach
Jul 31
Best $300 vacation ever
First, it was a boost personally. Coaches, like everyone else, get worn down over time. It was great to be around the PGC staff, other coaches, and a really motivated group of players. The how-you-learn stuff was great. There were numerous "one-percenters" to take away. They challenged my way of thinking on a few things. It was well worth the time, without a doubt the best $300 vacation ever. I have already recommended this to other...
Mark Bogard
|
Observing Coach
Mar 15
My Life Will be Changed Forever
Overall my experience at this camp was fantastic. I am very excited about imputing all the new things I learned into my life and into basketball. And I cant stress enough the impact that the non basketball classroom sessions had on my life. From talking about nutrition to finance to leadership, my life will be forever changed.
Emily Acampora
|
PGC Grad
Mar 15
Exceeded Every Expectation!
You guys lived up to all of the advertisements I read and exceeded our expectations Bromo not only enjoyed it but is better for it Leadership and life skills that were also taught is why he'll be back Respect
Patrick Dorn
|
Parent of PGC Grad
Mar 15
My Daughter Isn't Quitting Basketball Now!
Carolina was on the fence about wanted to play basketball in college prior to attending Grad School. Chad put the fire back into her and helped her rediscover her passion for the game.
Robert Ingenito Jr.
|
Parent of PGC Grad
Mar 15
Extremely Nice and Organized
i loved the freedom and being able to stay on campus. at first the schedule looked overwhelming but once i got the hang of it, it wasn't so bad. everyone is extremely nice and organized
Mar 15
Classroom Content was a Big Hit!
Tyler was great and very inspirational. I was worried about the classroom stuff but my son really enjoyed that part as well. My son had a great time.
Ann Ranelle
|
Parent of PGC Grad
Mar 15
Best Youth Basketball Camp
The best youth basketball camp I've attended. Kids not only had tons of fun, the drills, concepts and life lessons are of top quality as well.
Fred Zhang
|
Parent of PGC Grad
Mar 15
My Daughter is Refreshed and Ready to Play
She came home refreshed to play more not tired or burnt out like a lot of camps. The notes and mental side are huge.
Tim Strauser
|
Parent of PGC Grad
Mar 15
Learned to Think the Game
Awesome skills taught and think the game; love the classroom experience and the opportunity after the practice and implement those skills.
Eliizabeth Bowers
|
Parent of PGC Grad
Mar 15
Best and Most Uplifting Camp!
She said by far the BEST and most UPLIFTING camp she has ever been to! It was a very special week!
Niki Lee
|
Parent of PGC Grad
Mar 15
I Learned So Much
I learned a lot this week at PGC and I'll definitely be coming back some time in the future.
Dudley Dickson
|
PGC Grad
Mar 15
Grew Between Day 1 and Day 5!
I felt like I grew a lot in my shooting and passing skills from day 1 to day 5.
Aug 05
Got me out of my comfort zone
Great experience & really got me out of my comfort zone and learned so much about the game.
Cedric Blackmon
|
PGC Grad
Mar 15
Coming Back Again!
Can't wait to come back
PGC IS PROUD TO PARTNER WITH: