PGC Coaching Leadership Clinic
Eligibility: All Levels of Serious, Dedicated Coaches
Fri 5:45pm-10pm, Sat 8:30am-11am
Register Now
Fri 5:45pm-10pm, Sat 8:30am-11am
Introducing the basketball world's first coaching leadership clinic for serious, dedicated coaches who want to show up every day as the best version of themselves and…
LEAD THEIR TEAM TO VICTORY
This clinic won't help coaches who can't admit they might be the one keeping their team from reaching their potential…
But if you are willing to leave your ego at home, the principles you'll learn (created by 4x NCCAA Championship Coach, TJ Rosene) can help you lead with confidence, motivate your team and gain the respect of your entire program.
THE PGC EXPERIENCE
Every Team Needs a Leader They Can Follow – Period.
True, you can demand excellence from your players…
You can scare them and yell at them… punish them… make 'em run all night…
Or, you can learn how to positively influence your team in a way that inspires excellence, even when your backs are against the wall, and conflict and adversity threaten to tear you apart.
PGC Director, TJ Rosene, Shares Why You Need to Develop Your Leadership Skills »
Who is the PGC Coaching Clinic For?

Over 10,000 coaches of all levels (from newbie middle school coaches to veteran high school and college coaches, and even NBA coaches) have attended a PGC event — but this clinic is not for every coach.
In fact, it's not for most coaches…
PGC is only for serious, dedicated coaches who want to win more games, stretch beyond their comfort zone, and impact their entire program in ways that go beyond what transpires on the court.
Because of this, our clinics typically attract much fewer coaches than other clinics, creating a more intimate setting for learning, networking, and bouncing ideas off other like-minded coaches.
The PGC Pro & College session was unlike anything I've experienced in my coaching career. I met so many genuine people who I will ever be grateful for.
What Coaches Do at PGC…
Discover how to be transformational coaches, not transactional.
Learn an unconventional approach to winning more games.
Network with other like-minded coaches in an ego and judgment-free environment.
Who This Camp Is Not For
Coaches who aren't committed to becoming inspirational leaders of their team.
Coaches who aren't growth-oriented, curious, lifelong learners.
Coaches who don't think they need to grow as a leader.
WHAT YOU'LL LEARN
WHAT YOU'LL LEARN
If you want to get the most out of this 2-day clinic, it's important you come with an open mind, prepared to stretch yourself, and ready to discover what makes good coaches great…
Here, in more specific detail is what this clinic will help you discover:
3 leadership mistakes that might be crushing your team's chances of a great season and must be avoided at all costs. (Day 1 @ 6:45pm)
A simple process for developing more self awareness as a servant leader. (Day 1 @ 8:45pm)
3 easy steps great championship-winning NCAA and high school coaches use daily to build a competitive culture and get the most out of each player's potential. (Day 2 @ 9:00am)
How to get "buy-in" from your team in as little as 1 hour (or less) and use it to build great relationships with your players. (Day 1 @ 7:30pm)
How to inspire your team and keep morale high, even when the most difficult of challenges arise. (Day 2 @ 10:00am)
And much more…
CLINIC DETAILS
Clinic Details
ENROLLMENT
This clinic is open to a maximum of 75 serious, dedicated coaches who have a growth mindset and want to lead their players to victory on and off the court. Past clinics have filled quickly, so don't wait to reserve your spot.
CLINIC SCHEDULE
SESSION 1: FRIDAY EVENING
5:45pm - 6:15pm Clinic Check-in
6:15pm - 7:30pm Transforming your Leadership: The Power of Knowing & Growing
7:40pm - 8:25pm Transforming your Leadership: Acquisition & Execution
8:35pm - 9:15pm Transforming your Staff, Parents, and Program
9:45pm - 10:00pm Day 1 Wrap-up
SESSION 2: SATURDAY MORNING
8:30am - 9:00am Early Bird Prime
9:00am - 10:00am Transforming your Team
10:00am - 10:45am Leading through Adversity
10:45am - 11:00am Day 2 Wrap-up
HOTEL ACCOMMODATIONS & DISCOUNTED RATES
Many coaches fly in from all over the country to attend our clinics. If you need to book a hotel, you may have the option to book a discounted rate at a nearby hotel and more details will be emailed to you after registering.
If you have questions, please email us at [email protected] and we'll be happy to help!
PAYMENT OPTIONS
Some coaches are lucky enough to have their school pay for their personal and coaching development...
If that's you, and you'd like your school to pay for the clinic via check, please email us at [email protected] and we'll be happy to help!
SPEAK WITH A CLINIC SPECIALIST
Have questions about the clinic or not sure if it's the right fit for you? Email us at [email protected] and Ellie or Kaity will be happy to help you!
ABOUT PGC COACHING
PGC Coaching is the world-leader in training dedicated coaches how to win more games and have a lasting impact on their players. Through our in-depth coaching clinics and 4-week 'tracks' on every aspect of coaching, PGC Coaching will give you an edge over your competition and help you have a more fulfilling career.
FALL SHOOTING COLLEGE
Did You Know…

PGC Offers Fall Shooting Colleges Too?
Now your entire team (coaching staff & players) can benefit from spending the whole weekend with PGC so you can have your best season yet…
Here's How It Works
Friday Night & Saturday Morning → You and your coaches attend the Coaching Leadership Clinic.
Saturday & Sunday → Your entire team (coaches and players) attends the Fall Shooting College.
The Shooting College is your chance to build on the leadership skills you learn at the clinic and watch a great leader in action as they apply many of the concepts.
TUITION DETAILS
Tuition Details
LIMITED SPACES – Register Today So You Don't Miss Out!
Coaching Clinic Only
Reserve your spot for the 2-day coaching clinic with full payment. (Clinic runs Friday evening & Saturday morning)
Find Your Clinic
Fall Shooting College Only
Can't make it to the clinic but want to attend a PGC course this fall? Choose from over 45 Fall Shooting College locations.
LEARN MORE
Combo Clinic + Fall Shooting College
SAVE BIG when you register for the Coaching Leadership Clinic and Fall Weekend Shooting College.
Find Your Clinic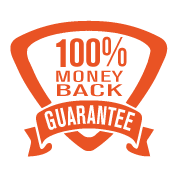 The PGC Promise
If you attend the entire clinic and you're not satisfied with your basketball experience, contact us anytime and we'll give you all your money back.
This clinic has been one of the best experiences of my life. Each of you as coaches made time for us and shared your knowledge of the game, running a program, and impacting young people. This clinic has encouraged me to seek my "why" daily. This will be something I recommend to any and all coaches I know.
FAQs
Frequently Asked Questions
My school or program can only pay by check. Is this possible?
I am a member of PGC Coaching, do I get any discounts?
Yes! As a Premium member of PGC Coaching you and two of your coaches can attend for free. As an All Access member of either PGC Coaching or Better Basketball, you will receive 50% off. Please refer to member emails or reach out to us at [email protected].
Do I have to stay at the recommended hotel?
You are welcome to stay wherever you would like.
There are coaches in our school who coach other sports, would they benefit from attending the clinic?
Yes. We have created our curriculum so that it will benefit any leader, across any sport.
How can I get a discount to the clinic?
Over 1,000 coaches have joined our PGC Coaching membership and have current access to 250+ Training Videos, 25+ Courses, on-going mentorship and our NEW monthly coaching tracks...
Our Premium members also get to attend any of our PGC Coaching Clinics for FREE.
Visit pgccoaching.com to learn more!
GREAT NEWS!…
Your Entire Team is Invited to Attend our Fall Shooting College Too!
If you've ever wished your team would have better shooting nights more often, our Fall Shooting College can help…
Join an elite PGC Director on Saturday & Sunday and watch as they lead and teach a group of 64+ players (and other coaches) how to become a 'lights-out' shooter. You'll sit it on all of the classroom, film, and on-court sessions with the players and other dedicated coaches who will be in attendance to learn things like:
One easy "tweak" players can make to their shooting motion to potentially increase accuracy by up to 5 or even 10 percent in one weekend. (This tip comes straight from 3x WNBA Champion and 10x All-Star, Diana Taurasi.
The #1 mistake players make before a game even starts that's all but guaranteed to crush your team's shooting confidence no matter how much time you spend practicing.
Why thinking like a 'mad scientist' might just be the fastest way ever discovered to consistently knock down more shots in games.
3 drills Steve Nash (the most accurate shooter in NBA history) built into his training routine that can build more confidence literally overnight. (If a player does these 3 basic drills as soon as they step on the court for every shooting workout, they'll probably be amazed at how quickly their self-belief skyrockets.)
How to develop a lightning-quick release that can potentially lead to your team getting off more shots and scoring more points.
A "crash course" on how to help your players build their own personal step-by-step shooting workout based on a 3-part formula our team learned while training with NBA shooters.
And much, much more…
When I came to this course I was not a very good defender, but now leaving this weekend I feel like I am a very good defender. This is one of the best camps I have ever been to and by far the best learning experience I've had.
"THERE'S NOTHING ELSE QUITE LIKE THIS…"