Get a 'Sneak Peek' into a PGC Camp
Enter your email address to take a look inside a PGC classroom, court, and film session...
To win a championship or play in college, high basketball IQ is essential.
Yet, few players develop this aspect of their game.
Join over 14,500 dedicated players this year to discover the uncommon skills, leadership traits, and mindset needed to stand out and get noticed.
DON'T WASTE YOUR TIME AND MONEY
Parents often waste thousands of dollars on over-crowded basketball camps, expensive trainers, and exposure events.
Unless your child is 6'7" and athletic, just playing game after game won't likely get them noticed.
They need to become the complete player every coach wants on their team.
FIND OUT HOW
BY THE NUMBERS...
96% of players and parents surveyed say they'll strongly recommend PGC to others
31 years. 125,000 players.
10,000 coaches.
98% of coaches who have attended PGC recommend PGC to their players
BEFORE PGC, I WAS JUST SOME KID DREAMING ABOUT GOING TO THE NEXT LEVEL…
Did You Know…

PGC Offers a 3-Course Curriculum
A curriculum that's been designed to progress from one course to the next:
1. Playmaker College → 2. Scoring College → 3. Point Guard College
This is Why We Created Our 3-Camp Pass
To make it easier to attend ALL our camps, you can get 3 camps for the price of 2.
(A 33% SAVINGS)
OUR CAMPS
We offer 5-day, 4-night camps that include meals and accommodations, and day camps from 9am-4pm.
We recommend players attend Playmaker College prior to Scoring College or Point Guard College, whenever possible.
I was blown away by the level of teaching my son received. I immediately sensed he has a higher confidence in himself as a basketball player, a leader, and a communicator.
Billy Lange
Head Coach, Saint Joseph's University | Former Philadelphia 76ers Assistant Coach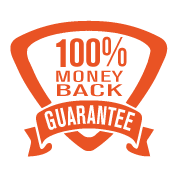 THE PGC PROMISE
We're committed to taking extreme measures to protect your family. If your child attends the entire camp and you're not satisfied with their basketball experience, contact us anytime this calendar year and we'll give you all your money back PLUS pay for your child to attend any camp of your choice.*
We're not sure any other camp would even entertain this idea, but if you don't feel like your child significantly improved in at least one of these 4 main components…
BASKETBALL IQ
MINDSET
LEADERSHIP
PLAYMAKING
… we'll give you all your money back PLUS pay for your child to attend any other camp of your choice up to $500.
Basketball Players From These Programs Have Attended PGC Camps
Schedule a Call
Have questions and want us to call you? Choose a date and time and we'll give you a call.
Excellent 4.75/5
based on over 20.5k reviews.
Sep 08
I played against Kyle when I was starting at Pine Forest High School after he went to PGC for the summer before our senior season in 2011-2012. We played them at their house in Niceville, FL the 1st time and he literally scorched me and my team that night and looked flawless all night. Made all the right moves, hitting all his shots and attacking all game on offense and defense. He made me look like a fool to say the least and the year...
Jul 16
there Are Not Enough Words To Describe the Incredible Experience I'Ve Had At PGC Playmaker College
there are not enough words to describe the incredible experience I've had at PGC Playmaker College. the course itself was set up wonderfully and was full of pertinent information. I know the athletes had to have learned so much because I did as a coach. Specifically, I took away how to bring a spirited culture to a gym and a classroom. I also learned how to structure a practice and have gained many coaching points to bring to my athletes.
Savannah Brown
|
Observing Coach
Aug 19
I Really Liked the Focus On Decision Making
I really liked the focus on decision making, the focus on peeking at the basket/down the floor is very key. Also, I intend to really reinforace power position with my team this year. That and Mo Stops. I think some of the open court dribbling stuff is what I will use the most. the Mo Stops/Changes, butt cutts and pullbacks are essential tools. I will also use some of the language from the classroom to talk about leadership with my players.
Aaron Harvey
|
Observing Coach
Jul 28
I took my game and my confidence to a whole other level here at pgc.
PGC helped me improve my game and my confidence. I feel like I took my game and my confidence to a whole other level here at pgc. I learned so much that will hopefully take me to the next level in basketball
Aug 04
This was my sixth PGC course.
This is my sixth PGC course. I still continue to bring STUFF back home to my own teaching. I love the enthusiasm Pgc staff brings and it continually motivates me to be a better person as well as a coach. Love it!!!
Jackie Cushman
|
Observing Coach
May 10
A Fun Week of Camp
I throughly enjoyed my experience at camp this week. Connecting with the coaches and other players is simple as we all have like interests. The competitions throughout the week make the camp fun.
Apr 20
Best Experience Ever
My PGC camp experience was the best experience i've had yet. I was always pushed my teamates pushed me and believed in me to get better as a player but as well as a person and leader.
Hailey Blanchard
|
PGC Grad
Jul 01
I Feel Much More Confident In My Ability To Work With Guards
I feel much more confident in my ability to work with guards because of how well the directors and coaches broke down the components of every skill and move they taught.
Brooke Daily
|
Observing Coach
Jul 22
I Think I Will Be Better At Explaining
I think I will be better at explaining physical cues in practice and providing the why for the main foundational concepts that I learned during this course.
Robert Wesley
|
Observing Coach
Jul 01
Simplified the Game For Me
Simplified the game for me. Taught me what is important to enforce to make sure we as a team are having good habits. Taught me how to build a culture as well.
Aaron Valero
|
Observing Coach
Jul 29
Effective Experience For My Players
I love the new methods I've learned to increase the energy level in the gym to make for a more fun and more effective experience for my players.
Shannon Garrison
|
Observing Coach
Aug 14
So Much Fun!
PGC was so much fun and such a great experience. I feel like I improved a lot and can't wait to bring spirit and power to my team.
Addison Laragy
|
PGC Grad
Aug 05
Came Home With Pages Of Notes
Best basketball camp i've ever attended, coming home with pages of notes about all different types of things whether it's my game or my mentality
Jun 24
I Feel Rejuvenated And Am Ready To Take On Some New Challenges
It was a reminder of why I love to Coach. I feel rejuvenated and am ready to take on some new challenges.
Ben Campbell
|
Observing Coach
Jun 25
I Really Enjoyed Learning Ways To Engage Players
I really enjoyed learning and observing ways to engage players
Drew Gruver
|
Observing Coach
PGC IS PROUD TO PARTNER WITH: