GET MORE INFO & A FREE SPECIAL GIFT THAT WILL INCREASE YOUR CHILD'S CONFIDENCE
Find Out How PGC Can Help Your Child Become More Confident PLUS Get a Free Special Gift!...
To win a championship or play in college, high basketball IQ is essential.
Yet, few players develop this aspect of their game.
Join 11,000 dedicated players this summer to discover the uncommon skills, leadership traits, and mindset needed to stand out and get noticed.
DON'T WASTE YOUR TIME AND MONEY
Parents often waste thousands of dollars on over-crowded basketball camps, expensive trainers, and exposure events.
Unless your child is 6'7" and athletic, just playing game after game won't likely get them noticed.
They need to become the complete player every coach wants on their team.
FIND OUT HOW
BY THE NUMBERS...
96% of players and parents surveyed say they'll strongly recommend PGC to others
30 years. 110,000 players.
7,500 coaches.
98% of coaches who have attended PGC recommend PGC to their players
BEYOND THE GAME…
A week at PGC has been an enriching, life-changing experience for thousands of players.
And it can be for your child, too.
No player should go through their career and miss out on what some call…
Did You Know…

PGC Offers a 3-Course Curriculum
A curriculum that's been designed to progress from one course to the next:
1. Playmaker College → 2. Scoring College → 3. Point Guard College
This is Why We Created Our 3-Camp Pass
To make it easier to attend ALL our camps, you can get 3 camps for the price of 2.
(A 33% SAVINGS)
OUR CAMPS
We offer 5-day, 4-night camps that include meals and accommodations, and day camps from 9am-4pm.
We recommend players attend Playmaker College prior to Scoring College or Point Guard College, whenever possible.
I was blown away by the level of teaching my son received. I immediately sensed he has a higher confidence in himself as a basketball player, a leader, and a communicator.
Billy Lange
Head Coach, Saint Joseph's University | Former Philadelphia 76ers Assistant Coach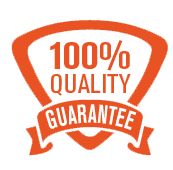 OUR 100% MONEY-BACK GUARANTEE
If your child attends the entire camp and you're not satisfied with the basketball education they received, just contact us within three days and we'll give you all your money back.
Basketball Players From These Programs Have Attended PGC Camps
Schedule a Call
Have questions and want us to call you? Choose a date and time and we'll give you a call.
Excellent 4.75/5
based on 315 reviews.
See some of the reviews here.
Jul 14
PGC made me believe in myself
PGC made me believe in myself and taught me so many ways to make my game better. Best camp I've ever been to. I've learned so much.
Corrine Hamill
|
PGC Grad
Aug 12
Beyond my expectations!
Beyond my expectations! I had heard 'you just need to go to understand how transformative PGC is!' I know understand how true that it!
Natalie Stokes
|
Observing Coach
Jun 23
PGC has changed my life
PGC has changed my life not only as a coach but as a person. It has taught me so much about being a leader and a father. I had the opportunity to observe the pgc and watched transform the athletes...
Burrick Mcgrew
|
Observing Coach
Mar 15
Best and Most Uplifting Camp!
She said by far the BEST and most UPLIFTING camp she has ever been to! It was a very special week!
Niki Lee
|
Parent of PGC Grad
Mar 15
30 Years of Coaching and This Camp Was the Best!
I have attended many many classes over a 30 year career and this was one of the best I have attended. The Director was honest, helpful, and in command of the class at all times. The material was...
Phillip Prevost
|
Observing Coach
Mar 15
Great Week
This was an excellent week. Camp was run very well.
Karl Grau
|
Observing Coach
Mar 15
Left a Better Player!
I definitely learned a lot during the camp and I feel that I will leave here a better player and bring back positive skills and mentalities to my team.
Alex Niederhauser
|
PGC Grad
Mar 15
Classroom Sessions are Top Notch
The classroom sessions was the most impactful stuff there.
Brandon Gibson
|
Parent of PGC Grad
Jul 21
Every basketball player should experience PGC.
Every basketball player no matter the position should experience this camp.
Mar 15
Inceased My Basketball IQ
It was so amazing being treated like a college athlete and having to except responsibility. Helped me with seeing the floor way better and way faster. This camp also showed me that getting out of...
Mar 15
An Experience of a Lifetime
This was an experience of a lifetime, it shaped me so much as a person. This camp shows there is so much more in life than basketball, and showed what it was like to be a good person. It demonstrated...
Mar 15
Learn How to Be an Energy Raiser
I learned so much and had such a great time.I learned how to be a energy raiser and different tips and skills of how to play basketball.
Mar 15
Completely Different Than I Thought
It's was so much fun and completely different that I thought
Mar 15
He Just Keeps Talking About It...
Creighton (11 years old absolutely loved Katie and the entire crew. He could not stop talking about how much he learned this week in camp and how it was one of his favorite camps he had ever...
Harold Otis
|
Parent of PGC Grad
Mar 15
Brought 12 Athletes...I'd Do it Again!
Most excellent! We brought 12 athletes from our one school to this pgc event! 3rd time with PGC and will be more!
Chad Dahlen
|
Observing Coach
PGC IS PROUD TO PARTNER WITH: