To win a championship or play in college, high basketball IQ is essential.
Yet, few players develop this aspect of their game.
Get the uncommon skills, habits, and mindset Jamal Murray and other pros discovered at PGC to take their game to the highest levels.

You Deserve Better…
Don't waste thousands of dollars on over-crowded camps, expensive trainers, and exposure events.
Working on skills and rolling out the balls to play won't make you into a great player or get you noticed.
You need to learn what coaches really look for that will separate you from the pack.
Play Smarter
A great player contributes to their team in ways the average fan and even average player never notices. However, good coaches always notice these "little things." So, if you want to be a great player, you'd better learn how to do these things too.
You'll also find out what really wins games and what really loses them. Learn how to get 'luck' on your side. Find out how referees think, what they penalize and reward, and how you can use them to your advantage.
Communicate Better
Coaches always tell their players to communicate on the court, but what do they actually mean? Most players don't know the answer and resort to useless 'chatter.' The more you can share timely and relevant information with you teammates, the better your team will be. It's that simple. At PGC, we'll teach you exactly what to say and exactly how to say it.
Train Harder
Do you ever feel like you practice and practice and just don't get results? Or, even worse, that your coach can't see the results? We'll teach you how to use those hours in the gym to make significant improvements that produce noticeable results.
Lead Better
It takes energy, intelligence, and knowledge to 'run the show.' Leaders have to inspire teammates, foster a sense of urgency, and get teammates to work together. At PGC, we create a 'leadership laboratory' where players develop these skills.
Develop Specialness
The more you apply the principles we teach, the less satisfied you'll be with being just average or even 'pretty good.' There are lots of teams and players that are 'pretty good,' a small number who are great, but only a few who are truly special. PGC will teach you how to be special on the basketball court and in every aspect of your life.
Protect Your Joy
What if you could transform your perspective towards setbacks, losing, injuries, being benched, unfair treatment, and all the other things that can rob you of your love for the game? Our camps will equip you to protect your joy through the ups-and-downs of your season, as well as throughout your basketball career.
BY THE NUMBERS...
96% of players and parents surveyed say they'll strongly recommend PGC to others
29 years. 110,000 players.
7,500 coaches.
98% of coaches who have attended PGC recommend PGC to their players
Discover How to Be a Playmaker and Run the Show
Not your typical basketball camps, PGC teaches players to play the game intelligently, to be "coaches on the court," and to be leaders in games, practice, and everyday life.
Your Career is Too Short…
To be limited by your size, play without confidence, fall short of your potential, and end with regret and disappointment.
You deserve more — and we can help.
What 10-Year NBA Player Jeremy Lin Says About PGC
I was blown away by the level of teaching my son received. I immediately sensed he has a higher confidence in himself as a basketball player, a leader, and a communicator.
Billy Lange
Head Coach, Saint Joseph's University | Former Philadelphia 76ers Assistant Coach
Basketball Players From These Programs Have Attended PGC Camps
FIND THE RIGHT CAMP FOR YOU
Residential Camps
(5 Days, 4 Nights)
Playmaker College
ELIGIBILITY: 7th - 11th Grade
Be the playmaker your coach trusts with the ball.
Scoring College
ELIGIBILITY: 9th - 12th & College
Become an unstoppable scorer from every position on the court.
Point Guard College
ELIGIBILITY: 9th - 12th & College
Our flagship program for learning how to think the game, lead a team, and 'run the show.
PGC Grad School
ELIGIBILITY: For PGC Grads & College Players
Our highest-level program for mastering the game… and, your life.
Summer Day Camps
(5 Days)
Skills Academy
ELIGIBILITY: 4th - 7th Grade & 7th - 11th Grade
Develop the skills you actually need to play at the next level.
Fall Weekend Camps
(2 Days)
Shooting College
ELIGIBILITY: 7th - 12th Grade
Learn how great shooters think, feel, and train.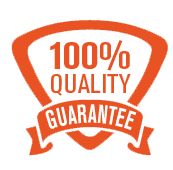 Our Quality Guarantee
If you're not satisfied with the basketball education you received, just contact us within three days of completing your course and we'll give you a 100% refund.
Excellent
based on 69 reviews.
See some of the reviews here.
Aug 19
PGC has changed who I am.
PGC changed my life, it changed who I was, how I played. It was the one thing I...
Katie Wuotila
Aug 18
An experience different from any other "basketball camp."
An experience different from any other "basketball camp."
Tegan McArthur
Aug 18
Opened my eyes
Changed the way, that I think about the game. Opened my eyes to the How, Why, and What.
Joseph Moreno
Aug 18
PGC is a basketball school.
PGC is not a camp. It's an actual basketball school. I love PGC!
Cyrus McMillan
Aug 18
The camp culture is second to none.
Such a great week. I could not believe how fast the camp culture was created. The best part...
Charlie Smith
Aug 12
Beyond my expectations!
Beyond my expectations! I had heard 'you just need to go to understand how transformative PGC is!' I...
Natalie Stokes
Aug 12
As a coach of 30 years, this is the best camp/clinic I have attended.
As a coach of 30 years, this is the best camp/clinic I have attended. I enjoyed the classroom...
Denis Gauthier
Aug 11
PGC made me reevaluate how I run my program
This week's experience was inspiring, insightful and uplifting. It has made me reevaluate how I run my program...
Tamao Kawai
Aug 11
I am most definetly coming back!!!
This was by far the best camp I've ever been to. The dynamics of the coaches and athletes...
Madison Knapp
Aug 11
PGC is an absolute must for anyone serious
PGC is an absolute must for anyone serious about taking their game to the next level.
Phil Joyal
Aug 11
Simply the best!!!
This experience is exactly that - an experience. It is simply the best that I have ever attended...
Walter Holden
Aug 05
Best camp period
Best camp period. You would be missing out greatly if you had a chance to go and didn't...
Augie Villarreal
Aug 05
I have a new commitment in life
As a result of attending PGC, I have a new commitment in life from it both as a...
James Stewart
Aug 05
I was injured but not left out.
I had shin splints, but never for one second felt left out. I even think I had a...
Jenna Tikalsky
Aug 05
Best camp I've ever attended
Amazing impact, positive influence, really brought me out of my shell. At first I wasn't too sure, but...
Duane Stokes