Become a More Confident Shooter
PGC's Shooting Specialist Shares 3 FREE Video Trainings For Scoring More Points & Getting More Playing Time! Enter Your Email to Get the Videos...
To win a championship or play in college, high basketball IQ is essential.
Yet, few players develop this aspect of their game.
Join over 14,500 dedicated players this year to discover the uncommon skills, leadership traits, and mindset needed to stand out and get noticed.
DON'T WASTE YOUR TIME AND MONEY
Parents often waste thousands of dollars on over-crowded basketball camps, expensive trainers, and exposure events.
Unless your child is 6'7" and athletic, just playing game after game won't likely get them noticed.
They need to become the complete player every coach wants on their team.
FIND OUT HOW
BY THE NUMBERS...
96% of players and parents surveyed say they'll strongly recommend PGC to others
31 years. 125,000 players.
10,000 coaches.
98% of coaches who have attended PGC recommend PGC to their players
BEFORE PGC, I WAS JUST SOME KID DREAMING ABOUT GOING TO THE NEXT LEVEL…
Did You Know…

PGC Offers a 3-Course Curriculum
A curriculum that's been designed to progress from one course to the next:
1. Playmaker College → 2. Scoring College → 3. Point Guard College
This is Why We Created Our 3-Camp Pass
To make it easier to attend ALL our camps, you can get 3 camps for the price of 2.
(A 33% SAVINGS)
OUR CAMPS
We offer 5-day, 4-night camps that include meals and accommodations, and day camps from 9am-4pm.
We recommend players attend Playmaker College prior to Scoring College or Point Guard College, whenever possible.
I was blown away by the level of teaching my son received. I immediately sensed he has a higher confidence in himself as a basketball player, a leader, and a communicator.
Billy Lange
Head Coach, Saint Joseph's University | Former Philadelphia 76ers Assistant Coach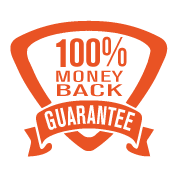 THE PGC PROMISE
We're committed to taking extreme measures to protect your family. If your child attends the entire camp and you're not satisfied with their basketball experience, contact us anytime this calendar year and we'll give you all your money back PLUS pay for your child to attend any camp of your choice.*
We're not sure any other camp would even entertain this idea, but if you don't feel like your child significantly improved in at least one of these 4 main components…
BASKETBALL IQ
MINDSET
LEADERSHIP
PLAYMAKING
… we'll give you all your money back PLUS pay for your child to attend any other camp of your choice up to $500.
Basketball Players From These Programs Have Attended PGC Camps
Speak With a Camp Specialist
Have questions and want us to call you? Choose a time that's convenient for you and we'll give you a call then.
Excellent 4.75/5
based on over 20.5k reviews.
Jun 12
Helpful Seeing Coaches Manage Players With Differing Skill Levels
the camp was obviously full of players with differing skill levels. It was helpful to see the coaches working through this on court. It was also very helpful to have ideas on how to extend drills for higher level players. I attended this camp with our 3rd son to go through PGC. It was my first time, but I was familiar with many of the principles as PGC is spoken of often in our household. the principles apply to so many things. My husband (a...
Becky Kirkman
|
Observing Coach
Jun 17
there Are So Many Benefits I Learned From This Course
there are so many benefits I learned from this course that I am taking with me. the few I can share is building/having chemistry with the athletes. Be able to communicate with each child and bring the best from each one of them. these coaches were not just standing they were showing/sharing their passion which each child. Not one moment did I see a coach get tired or even show lack of interest or lack of energy. WOW!!!!
Asim Jaffary
|
Observing Coach
May 23
Inceased My Basketball IQ
It was so amazing being treated like a college athlete and having to except responsibility. Helped me with seeing the floor way better and way faster. This camp also showed me that getting out of your comfort zone is what made me feel more comfortable.
Oct 30
I Love the Classroom Setting
I really love the classroom setting where they learn valuable qualities in basketball that apply to everyday living as well. I also love the positive energy and motivating atmosphere around the camp
Gabe Maldonado
|
Observing Coach
Aug 05
the Best Camp I'Ve Attended
This was the best camp I've attended. As a coach you may think you know it all, however I learned a lot that I can add to my coaching and teaching of the sport of basketball and life.
Gerald Burgess
|
Observing Coach
Jul 23
Helped My Athletes Reads And Score Under Pressure
We have had a hard time scoring so this course was great in terms of helping my athletes find ways to make reads and score under pressure
Gregg Feddes
|
Observing Coach
Nov 23
Learn How to Be an Energy Raiser
I learned so much and had such a great time.I learned how to be a energy raiser and different tips and skills of how to play basketball.
Jul 01
Coming Home With A Book Full Of Notes
Coming home with a book full of notes, excited to see my kids/players put what they have learned to use on the court and in their life.
Jessica Sachanowicz
|
Observing Coach
Jun 10
Best Camp I'Ve Ever Been Too
It was overall the best camp i've ever been too I've 100 percent gotten better and learned from this camp more than anywhere
Mar 11
Best Experience for Young Athletes
Bar none the best experience for young student athletes looking to get better as basketball players and people.
Kip Butler
|
Observing Coach
Jul 01
Every Little Thing About This Camp Was Perfect
Every little thing about this camp was perfect, the energy, the practice, the people. Best camp ever.
Hayden Updegraff
|
PGC Grad
Jul 21
the Course Taught How To Develop Individual Players And A Team
the course taught me the the importance of SCHAPE in developing individual players and a team.
Adam Rhynard
|
Observing Coach
Jul 21
Can'T Wait To Implement In My Program
So many great things. Can't wait to implement reads and schape to my program
Melanie Bassett
|
Observing Coach
Jul 15
Helpfed With Mindset For Basketball
It was really helpful with the mindset for basketball.
Dec 27
Great Content!
Execellent week! Awesome team and content.
Chad Tuttle
|
Observing Coach
PGC IS PROUD TO PARTNER WITH: