Join The Priority List Today
Enter your email address to secure your spot at the front of the registration line and be first to know when we release our 2024 Summer camp schedule...
To win a championship or play in college, high basketball IQ is essential.
Yet, few players develop this aspect of their game.
Join over 18,000 dedicated players this year to discover the uncommon skills, leadership traits, and mindset needed to stand out and get noticed.
DON'T WASTE YOUR TIME AND MONEY
Parents often waste thousands of dollars on over-crowded basketball camps, expensive trainers, and exposure events.
Unless your child is 6'7" and athletic, just playing game after game won't likely get them noticed.
They need to become the complete player every coach wants on their team.
FIND OUT HOW
BY THE NUMBERS...
96% of players and parents surveyed say they'll strongly recommend PGC to others
31 years. 125,000 players.
10,000 coaches.
98% of coaches who have attended PGC recommend PGC to their players
BEFORE PGC, I WAS JUST SOME KID DREAMING ABOUT GOING TO THE NEXT LEVEL…
Did You Know…

PGC Offers a 3-Course Curriculum
A curriculum that's been designed to progress from one course to the next:
1. Playmaker College → 2. Scoring College → 3. Point Guard College
This is Why We Created Our 3-Camp Pass
To make it easier to attend ALL our camps, you can get 3 camps for the price of 2.
(A 33% SAVINGS)
OUR CAMPS
We offer 5-day, 4-night camps that include meals and accommodations, and day camps from 9am-4pm.
We recommend players attend Playmaker College prior to Scoring College or Point Guard College, whenever possible.
I was blown away by the level of teaching my son received. I immediately sensed he has a higher confidence in himself as a basketball player, a leader, and a communicator.
Billy Lange
Head Coach, Saint Joseph's University | Former Philadelphia 76ers Assistant Coach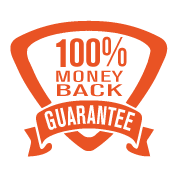 THE PGC PROMISE
We're committed to taking extreme measures to protect your family. If your child attends the entire camp and you're not satisfied with their basketball experience, contact us anytime this calendar year and we'll give you all your money back PLUS pay for your child to attend any camp of your choice.*
We're not sure any other camp would even entertain this idea, but if you don't feel like your child significantly improved in at least one of these 4 main components…
BASKETBALL IQ
MINDSET
LEADERSHIP
PLAYMAKING
… we'll give you all your money back PLUS pay for your child to attend any other camp of your choice up to $500.
Basketball Players From These Programs Have Attended PGC Camps
Speak With a Camp Specialist
Have questions and want us to call you? Choose a time that's convenient for you and we'll give you a call then.
Excellent 4.75/5
based on over 20.5k reviews.
Sep 04
Unique Skill Development Curriculum
PGC basketball provides a unique skill development curriculum by SCHAPE'ing the environment. This camp provided my daughter a positive, like-minded environment that gave her to old on how to train basic skills, game-based learning experiences, and life lessons. With the completion of her camp she now has the inner fire to improve her game and be a positive influence on and off the court.
Kyle Bobbit
|
Parent of PGC Grad
Aug 30
Elitel Instructor and Coaches
Coach Clint was so hospitable to us as observing coaches. I appreciate his checking in regularly with us for questions we've had. He did such a great job connecting with players and coaches. He is an elite instructor but very personable with people. He is a PRO in all meanings of the word.
Brett Blair
|
Observing Coach
Oct 17
I Have Been Searching For Years To Find A Program Like This
It will give me the confidence to articulate why the format is shaped in this fashion to help build shooters. I have been searching for years to find a program that broken down and explained the science of building shooter. I can't wait to put it in motion.
William Hollowell
|
Observing Coach
Jul 15
This Week Has Been Indescribably Incredible
This week has been indescribably incredible. Not because it was fun ( yet it was at times), but because my hard work payed off and because the information we learned will have a direct impact on my vision of myself as a player. I will hopefully be back.
Mar 12
Exceeded Every Expectation!
You guys lived up to all of the advertisements I read and exceeded our expectations Bromo not only enjoyed it but is better for it Leadership and life skills that were also taught is why he'll be back Respect
Patrick Dorn
|
Parent of PGC Grad
Jun 01
It Taught Me How to Be a Great Leader
My experience was amazing. I loved it so much. It was such an eye opener to me that it's bigger than basketball in most aspects of the game. It taught me how to be a great leader.
Lani Smallwood
|
PGC Grad
Apr 10
Outstanding on Every Level!
SHe was floored at the camp and LOVED it... outstanding on every level for her. She never experienced class room time so that was amazing.
Reza Zadeh
|
Parent of PGC Grad
Jul 29
I Felt Like I Grew So Much As A Coach
I felt like I grew so much as a coach from all the lessons in the classroom & court. Things I can take back to my own team.
Marques Loftis
|
Observing Coach
Mar 31
Excited to See the Change on the Court
Caleb thoroughly enjoyed this camp and said he had learned so much. Cannot wait to see him use it on the court!
Yvette Newcomb
|
Parent of PGC Grad
Aug 18
Opened my eyes
Changed the way, that I think about the game. Opened my eyes to the How, Why, and What.
Joseph Moreno
|
Observing Coach
Jul 01
Great Skill Development
Great at skill development and awesome coaches, helping me get better by the day.
Buckley Schofield
|
PGC Grad
Jun 25
I'Ve Never Had So Much Fun At A Basketball Camp
I really loved it! I've honestly never had so much fun at a basketball camp
Jun 30
Nobody can teach the game like PGC.
Best camp I've ever been to. Nobody can teach the game like PGC.
Jul 01
Great Experience And Would Highly Recommend For Anyone
Great experience and would highly recommend for anyone.
Derek Baltazar
|
PGC Grad
Mar 05
Improved Mentally!
Very mentally improving camp and very educational
PGC IS PROUD TO PARTNER WITH: