Become a More Confident Shooter
PGC's Shooting Specialist Shares 3 FREE Video Trainings For Scoring More Points & Getting More Playing Time! Enter Your Email to Get the Videos...
To win a championship or play in college, high basketball IQ is essential.
Yet, few players develop this aspect of their game.
Join over 14,500 dedicated players this year to discover the uncommon skills, leadership traits, and mindset needed to stand out and get noticed.
DON'T WASTE YOUR TIME AND MONEY
Parents often waste thousands of dollars on over-crowded basketball camps, expensive trainers, and exposure events.
Unless your child is 6'7" and athletic, just playing game after game won't likely get them noticed.
They need to become the complete player every coach wants on their team.
FIND OUT HOW
BY THE NUMBERS...
96% of players and parents surveyed say they'll strongly recommend PGC to others
31 years. 125,000 players.
10,000 coaches.
98% of coaches who have attended PGC recommend PGC to their players
BEFORE PGC, I WAS JUST SOME KID DREAMING ABOUT GOING TO THE NEXT LEVEL…
Did You Know…

PGC Offers a 3-Course Curriculum
A curriculum that's been designed to progress from one course to the next:
1. Playmaker College → 2. Scoring College → 3. Point Guard College
This is Why We Created Our 3-Camp Pass
To make it easier to attend ALL our camps, you can get 3 camps for the price of 2.
(A 33% SAVINGS)
OUR CAMPS
We offer 5-day, 4-night camps that include meals and accommodations, and day camps from 9am-4pm.
We recommend players attend Playmaker College prior to Scoring College or Point Guard College, whenever possible.
I was blown away by the level of teaching my son received. I immediately sensed he has a higher confidence in himself as a basketball player, a leader, and a communicator.
Billy Lange
Head Coach, Saint Joseph's University | Former Philadelphia 76ers Assistant Coach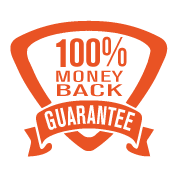 THE PGC PROMISE
We're committed to taking extreme measures to protect your family. If your child attends the entire camp and you're not satisfied with their basketball experience, contact us anytime this calendar year and we'll give you all your money back PLUS pay for your child to attend any camp of your choice.*
We're not sure any other camp would even entertain this idea, but if you don't feel like your child significantly improved in at least one of these 4 main components…
BASKETBALL IQ
MINDSET
LEADERSHIP
PLAYMAKING
… we'll give you all your money back PLUS pay for your child to attend any other camp of your choice up to $500.
Basketball Players From These Programs Have Attended PGC Camps
Speak With a Camp Specialist
Have questions and want us to call you? Choose a time that's convenient for you and we'll give you a call then.
Excellent 4.75/5
based on over 20.5k reviews.
Jan 23
Left a Boy and Came Back a Man!
Words cannot describe how beneficial this camp was for my son! He left a boy and came back a young man. This was my son first time away from home and I didn't know who was more nervous me or him. He's generally a shy kid so I was worried about him interacting with his peers. After the first day of camp I talked to him before he went to bed and he was having a great time with the guys in the dorm. The social interaction took him out of his...
Jason Boston
|
Parent of PGC Grad
Jan 28
Unbelieve Experience to Witness..
I was able to attend the camp as an observant coach, and it was unbelievable to witness at first hand, the energy and growth in the entire group in such a way, that impacted not only their game, but their lifes. Austin and the entire staff were amazing!!
Jonathan Eyzaguirre
|
Parent of PGC Grad
Nov 02
Daughter is Ready to Get Back in the Gym
Our daughter was clearly motivated by the end of this camp. She was excited by the content in the classroom and the drills in the gym. She is excited to apply what she learned to take her game to the next level.
Chip Hernandez
|
Parent of PGC Grad
Jul 23
Building A Culture That Is Conducive To Winning
As a coach you always ask yourself if you are building a culture that is conducive to winning. PGC was an affirmation that I am doing those things in my program and that I am teaching the game.
Daniel Perez
|
Observing Coach
Aug 14
Students Learned On the Court And In the Classroom.
I loved the inclusive vibe, Rya loved the fact that there wasn't a lot of down time. I also appreciated the fact that students were able to learn on the court and in the classroom.
Lyndsay Barry
|
Parent of PGC Grad
Jul 23
I Have At Least 40 Pages Of Notes...
I have at least 40 pages of notes and have learned so many things. I already feel like next season will be better if I used just 10% of what I learned but plan to use it all.
Jeff Klassen
|
Observing Coach
May 06
New Expereience. Great Experience!
New experience getting classroom instruction followed by demonstration, then live action implementation. Son had a great experience
Brad Dean
|
Parent of PGC Grad
Mar 18
Immediate Feedback
Immediately put learned concepts into physical action with constant consistent immediate feedback and many quick repetitions/trials.
Rob Reilly
|
Parent of PGC Grad
Jun 18
I Have Learned So Much
I have learned so much. From how to show film and break it down for players to new drills and skills to teach in the gym.
Lindsay Lindsey
|
Observing Coach
Sep 22
She Grew and Matured in Just One Week
My daughter had an amazing time! I can tell she grew and matured, but more importantly it built confidence for her.
Shannon Mila
|
Parent of PGC Grad
Jun 30
PGC is a life-changing experience.
It was a very life changing experience. I am already looking at the game a whole different way.
Jul 21
the Course Taught How To Develop Individual Players And A Team
the course taught me the the importance of SCHAPE in developing individual players and a team.
Adam Rhynard
|
Observing Coach
Jun 17
Leaned Valuable Leadership Skills That We Will Be Implementing In Our Programs.
Leaned valuable leadership skills that we will be implementing in our programs.
Trevor Andersen
|
Observing Coach
Dec 19
Gave My Son the Tools To Improve In Shooting
the camp gave my son the tools to improve his confidence in shooting.
Dwayne Middleton
|
Parent of PGC Grad
Jul 23
Love the Energy!!!!!!
LOVE the ENERGY!!!!!!
Tegan Snodgrass
|
PGC Grad
PGC IS PROUD TO PARTNER WITH: