Join the Priority List Today
Enter your email address to make sure you're among the first to know when we release our 2023 Summer camp schedule...
To win a championship or play in college, high basketball IQ is essential.
Yet, few players develop this aspect of their game.
Join over 13,000 dedicated players this year to discover the uncommon skills, leadership traits, and mindset needed to stand out and get noticed.
DON'T WASTE YOUR TIME AND MONEY
Parents often waste thousands of dollars on over-crowded basketball camps, expensive trainers, and exposure events.
Unless your child is 6'7" and athletic, just playing game after game won't likely get them noticed.
They need to become the complete player every coach wants on their team.
FIND OUT HOW
BY THE NUMBERS...
96% of players and parents surveyed say they'll strongly recommend PGC to others
30 years. 110,000 players.
7,500 coaches.
98% of coaches who have attended PGC recommend PGC to their players
BEFORE PGC, I WAS JUST SOME KID DREAMING ABOUT GOING TO THE NEXT LEVEL…
Did You Know…

PGC Offers a 3-Course Curriculum
A curriculum that's been designed to progress from one course to the next:
1. Playmaker College → 2. Scoring College → 3. Point Guard College
This is Why We Created Our 3-Camp Pass
To make it easier to attend ALL our camps, you can get 3 camps for the price of 2.
(A 33% SAVINGS)
OUR CAMPS
We offer 5-day, 4-night camps that include meals and accommodations, and day camps from 9am-4pm.
We recommend players attend Playmaker College prior to Scoring College or Point Guard College, whenever possible.
I was blown away by the level of teaching my son received. I immediately sensed he has a higher confidence in himself as a basketball player, a leader, and a communicator.
Billy Lange
Head Coach, Saint Joseph's University | Former Philadelphia 76ers Assistant Coach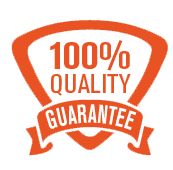 OUR 100% MONEY-BACK GUARANTEE
If your child attends the entire camp and you're not satisfied with the basketball education they received, just contact us within three days and we'll give you all your money back.
Basketball Players From These Programs Have Attended PGC Camps
Schedule a Call
Have questions and want us to call you? Choose a date and time and we'll give you a call.
Excellent 4.75/5
based on 7000 reviews.
See some of the reviews here.
Sep 08
I played against Kyle when I was starting at Pine Forest High School after he went to PGC for the summer before our senior season in 2011-2012. We played them at their house in Niceville, FL the 1st time and he literally scorched me and my team that night and looked flawless all night. Made all the right moves, hitting all his shots and attacking all game on offense and defense. He made me look like a fool to say the least and the year...
Mar 15
I Didn't Recognize My Kid..
When I picked my son up from camp, I did not recognize him at first. His entire body language has changed. He was fortunate to be greatly impacted by the teachings of Coach Mills and Coston. Konner has made friends that have created a level up mindset. ( DJ, Mana, Dane, Nicole, and Canaan. This has been a transformative week for my son. I am excited about what the future brings. He spoke of how all the coaches challenged him to level up and ...
William Lambson
|
Parent of PGC Grad
Mar 15
By Far My Favorite and Best Overall Experience
Since I started playing basketball and started to attended Basketball camps. I've been to many in my little time but this being my first PGC camp was by far my favorite and the best one for an overall experience. I learned more than just basketball I learned how to be a better person and what it takes to be successful in life. Thank you
Andre Rodriguez
|
PGC Grad
Jul 29
This experience has changed my approach
This experience has changed my approach as a coach. As someone who is forever a student of the game, I couldn't stop smiling this week. The atmosphere behind 'SCHAPE' Principles is such a genius simplicity that will change the way in which I strive to impact my girls and prepare them for the next level/stages of their lives.
Tiffany Cantrell
|
Observing Coach
Mar 15
Helped My Son's Athletic Development
This camp was extremely beneficial for my son's athletic development, however it was even more impactful for his mentality. He learned intangible characters like leadership, mental toughness, and confidence. These are characteristics that are beneficial off the court as well.
Anthony Poe
|
Parent of PGC Grad
Mar 15
I Am a Believer in PGC
I am a believer in PGC. Each summer we got back a more fundamentally sound, quicker reacting & smarter player. I couldn't come to Dallas but have no reason not to think the same thing this year
Gregory Leggett
|
Parent of PGC Grad
Mar 15
Worth Every Penny
Rob Cross is full of energy that is infectious to his students. The money spent on sending myself and my two boys here was well worth it. We will be attending additional camps.
Brad Silvonen
|
Observing Coach
Mar 15
Using What I Learned in My Every Day Life!
It was great and I loved it!! It definitely made me better and I can't wait to take what I learned at this camp and use it on the court and in my every day life!!
Mar 15
Top Notch Energy
It was an amazing experience! Micah's spirit and excitement for the game is infectious. He brought it everyday! The players fed off of him and I think he fed off of them.
Brad Sleik
|
Observing Coach
Mar 15
Excellent in All Aspects!
Excellent in all aspects. Dustin is a perfect group director--very high energy, organized, attentive to every player, knows bball and kids extremely well.
Peter Bear
|
Parent of PGC Grad
Mar 15
Noticable Difference in My Son
William returned home from camp yesterday and I saw a real difference in the way he approached the game and engaged with his teammates.
William Barris
|
Parent of PGC Grad
Mar 15
Overall Great Camp!
The experience overall was great. I had a good time getting to know different people and learning new things on the basketball court.
Mar 15
"I'll Never Play the Same"
She came home and said, "I will never play or even watch basketball the same."
Jackie Gavi
|
Parent of PGC Grad
Mar 15
Everyone Should Experience PGC
I think everyone should have an experience like the one I did at PGC
Mar 15
Coming Back Again!
Can't wait to come back
PGC IS PROUD TO PARTNER WITH: