Download a Free Basketball Brochure & Unlock a Special Gift For Your Player
Click "Download Brochure" to Get Your Gift & Learn How PGC Can Help Your Player Get More Playing Time...
To win a championship or play in college, high basketball IQ is essential.
Yet, few players develop this aspect of their game.
Join over 14,500 dedicated players this year to discover the uncommon skills, leadership traits, and mindset needed to stand out and get noticed.
DON'T WASTE YOUR TIME AND MONEY
Parents often waste thousands of dollars on over-crowded basketball camps, expensive trainers, and exposure events.
Unless your child is 6'7" and athletic, just playing game after game won't likely get them noticed.
They need to become the complete player every coach wants on their team.
FIND OUT HOW
BY THE NUMBERS...
96% of players and parents surveyed say they'll strongly recommend PGC to others
31 years. 125,000 players.
10,000 coaches.
98% of coaches who have attended PGC recommend PGC to their players
BEFORE PGC, I WAS JUST SOME KID DREAMING ABOUT GOING TO THE NEXT LEVEL…
Did You Know…

PGC Offers a 3-Course Curriculum
A curriculum that's been designed to progress from one course to the next:
1. Playmaker College → 2. Scoring College → 3. Point Guard College
This is Why We Created Our 3-Camp Pass
To make it easier to attend ALL our camps, you can get 3 camps for the price of 2.
(A 33% SAVINGS)
OUR CAMPS
We offer 5-day, 4-night camps that include meals and accommodations, and day camps from 9am-4pm.
We recommend players attend Playmaker College prior to Scoring College or Point Guard College, whenever possible.
I was blown away by the level of teaching my son received. I immediately sensed he has a higher confidence in himself as a basketball player, a leader, and a communicator.
Billy Lange
Head Coach, Saint Joseph's University | Former Philadelphia 76ers Assistant Coach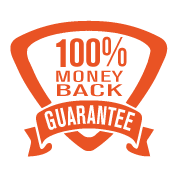 THE PGC PROMISE
We're committed to taking extreme measures to protect your family. If your child attends the entire camp and you're not satisfied with their basketball experience, contact us anytime this calendar year and we'll give you all your money back PLUS pay for your child to attend any camp of your choice.*
We're not sure any other camp would even entertain this idea, but if you don't feel like your child significantly improved in at least one of these 4 main components…
BASKETBALL IQ
MINDSET
LEADERSHIP
PLAYMAKING
… we'll give you all your money back PLUS pay for your child to attend any other camp of your choice up to $500.
Basketball Players From These Programs Have Attended PGC Camps
Speak With a Camp Specialist
Have questions and want us to call you? Choose a time that's convenient for you and we'll give you a call then.
Excellent 4.75/5
based on over 20.5k reviews.
Oct 14
Stretched Out of Comfort Zone in the Best Way!
The PGC camp was extremely beneficial for my two sons in that it is a multi-dimensional course experience. They received SO much more than just a traditional basketball camp can provide. They were stretched outside of their comfort zone even before drop off in that they needed to prepare for the week, pack their necessities and exercise their independent thinking while away from home.
Lissette Howell
|
Parent of PGC Grad
Feb 03
This has been an amazing experience
"This has been an amazing experience and I learned so much about myself and how much harder I can push myself. I can't wait to use these work-outs back at school. I came here as a good shooter and I'm leaving her with the knowledge that I can and will be a great shooter."
Amanda Parris | College Junior, Summerville, GA
|
Parent
Jun 10
She Was Intimidated at First...
She felt a lessor player, and was intimidated by the ability of older more capable players when they were grouped together. She did much better once they were separated by age and ability, and came out feeling more confident in her ability, so that is a big positive!
Justin Connors
|
Parent of PGC Grad
Dec 05
PGC is One of the Best Investments You Can Make!
PGC is one of the absolute best investments I have made in my son's growth as a basketball player and as a young man. Each experience is different and excellent in its own way. The directors continue to impress and Chad is the ultimate role model.
Chuck Malani
|
Observing Coach
Jul 28
I took my game and my confidence to a whole other level here at pgc.
PGC helped me improve my game and my confidence. I feel like I took my game and my confidence to a whole other level here at pgc. I learned so much that will hopefully take me to the next level in basketball
Jun 01
It Taught Me How to Be a Great Leader
My experience was amazing. I loved it so much. It was such an eye opener to me that it's bigger than basketball in most aspects of the game. It taught me how to be a great leader.
Lani Smallwood
|
PGC Grad
Oct 29
Taught Basketball Skills and Life Lessons
Thank you for providing a quality camp that teaches not only the game of basketball, but beneficial life skills my daughter will take with her into high school and beyond.
Holly Butler
|
Parent of PGC Grad
Jul 01
This Camp Impacted Me Tremendously
This camp impacted me tremendously. I highly motivated and excited to bring things back to my hometown. In order to be a good coach, I gotta bring juice to my athletes.
catherine pablo
|
Observing Coach
Jul 29
Effective Experience For My Players
I love the new methods I've learned to increase the energy level in the gym to make for a more fun and more effective experience for my players.
Shannon Garrison
|
Observing Coach
Oct 30
Provided A Pragmatic Regimen That Was Easy To Understand
Provided a pragmatic regimen that was easy to understand and advocated recording how the shooter performs to measure improvement over time.
Pierre Lascaze
|
Observing Coach
Aug 14
So Much Fun!
PGC was so much fun and such a great experience. I feel like I improved a lot and can't wait to bring spirit and power to my team.
Addison Laragy
|
PGC Grad
Dec 14
Taught Me to Be a Better Leader
It was a great learning experience that taught me how I can be a much better leader when I go back home to my own basketball team.
Lauryn Sharper
|
PGC Grad
Jul 01
Leaving Here Confident
I'm leaving confident that I can always contribute to our team as a tone setter, encourager, and truth speaker.
Jeremy Votaw
|
Observing Coach
Jul 01
I Recommend This To Anyone Who Asks Me
Very important I recommend this to anyone who asks me. It's a must, I will try to come back again next summer.
Jul 30
I Always Pick Up Something New!
I always pick up something new! Each director adds their own experiences to the class and this is helpful.
Tonya Schissler
|
Observing Coach
PGC IS PROUD TO PARTNER WITH: