GET MORE INFO & A FREE SPECIAL GIFT THAT WILL INCREASE YOUR CHILD'S CONFIDENCE
Find Out How PGC Can Help Your Child Become More Confident PLUS Get a Free Special Gift!...
To win a championship or play in college, high basketball IQ is essential.
Yet, few players develop this aspect of their game.
Join 11,000 dedicated players this summer to discover the uncommon skills, leadership traits, and mindset needed to stand out and get noticed.
DON'T WASTE YOUR TIME AND MONEY
Parents often waste thousands of dollars on over-crowded basketball camps, expensive trainers, and exposure events.
Unless your child is 6'7" and athletic, just playing game after game won't likely get them noticed.
They need to become the complete player every coach wants on their team.
FIND OUT HOW
BY THE NUMBERS...
96% of players and parents surveyed say they'll strongly recommend PGC to others
30 years. 110,000 players.
7,500 coaches.
98% of coaches who have attended PGC recommend PGC to their players
BEYOND THE GAME…
A week at PGC has been an enriching, life-changing experience for thousands of players.
And it can be for your child, too.
No player should go through their career and miss out on what some call…
Did You Know…

PGC Offers a 3-Course Curriculum
A curriculum that's been designed to progress from one course to the next:
1. Playmaker College → 2. Scoring College → 3. Point Guard College
This is Why We Created Our 3-Camp Pass
To make it easier to attend ALL our camps, you can get 3 camps for the price of 2.
(A 33% SAVINGS)
OUR CAMPS
We offer 5-day, 4-night camps that include meals and accommodations, and day camps from 9am-4pm.
We recommend players attend Playmaker College prior to Scoring College or Point Guard College, whenever possible.
I was blown away by the level of teaching my son received. I immediately sensed he has a higher confidence in himself as a basketball player, a leader, and a communicator.
Billy Lange
Head Coach, Saint Joseph's University | Former Philadelphia 76ers Assistant Coach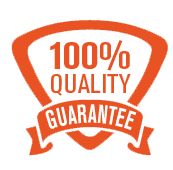 OUR 100% MONEY-BACK GUARANTEE
If your child attends the entire camp and you're not satisfied with the basketball education they received, just contact us within three days and we'll give you all your money back.
Basketball Players From These Programs Have Attended PGC Camps
Schedule a Call
Have questions and want us to call you? Choose a date and time and we'll give you a call.
Excellent 4.75/5
based on 315 reviews.
See some of the reviews here.
Mar 15
Fathe-Daughter Bonding
Best vacation for this father to attend with my daughter
Richard Welch
|
Observing Coach
Mar 15
Best Youth Basketball Camp
The best youth basketball camp I've attended. Kids not only had tons of fun, the drills, concepts and life lessons are of top quality as well.
Fred Zhang
|
Parent of PGC Grad
Mar 15
Scoring College is my Favorite PGC Camp
Scoring College is probably my favorite PGC camp, so I was pumped when I signed up for this camp. When I got here, I met so many awesome people and instantly connected and became friends. The...
Mar 15
Learned More Than Basketball
Excellent camp. My daughters enjoyed it and learned more than just basketball. I really appreciate the staff and the things they taught.
Michael Luke
|
Parent of PGC Grad
Mar 15
Nowhere Else is there an Experience Quite Like This
Grad is by far the single best I have improved at basketball at once. I feel like I have not only grown as a basketball player , but also as a leader and human being moving forward. Nowhere else is...
Kristopher Jones
|
PGC Grad
Mar 15
I Didn't Know My Kids Could Love Basketball More
I didn't know my children could love the game of basketball more than they already did, but after a week of Skills Academy, they are locked in more now than ever! Thanks you Coach Hudson and the PGC...
Wayne Lee
|
Parent of PGC Grad
Mar 15
Couldn't Be More Pleased as a Coach
I could not be more pleased with the experience, the camp was exceptional. The growth I saw in my player as well as the other players during the week was phenomenal. The professionalism and...
Rod Scott
|
Observing Coach
Mar 15
Extremely Nice and Organized
i loved the freedom and being able to stay on campus. at first the schedule looked overwhelming but once i got the hang of it, it wasn't so bad. everyone is extremely nice and organized
Mar 15
Very Enjoyable Expereience
I learned a lot at this camp and the coaches and people made it a very enjoyable experience.
Jul 28
I was blown away
I read the reviews online and they were all positive so I came in with very high expectations. With that being said, I was blown away. I feel like a different person as well as a coach. Its like I...
Luis Perez
|
Observing Coach
Aug 05
Got me out of my comfort zone
Great experience & really got me out of my comfort zone and learned so much about the game.
Cedric Blackmon
|
PGC Grad
Mar 15
Attentive and Helpful!
Great camp and all of the camp coaches were excellent being attentive and helpful when I had questions or needed help. Took away several new ideas and teachings that I am eager to incorporate with my...
Angie Johnson
|
Observing Coach
Mar 15
Learned So Much at PGC That I'll Carry With
I learned so much at PGC that I will carry on into my school ball season this year.
Mar 15
Using What I Learned in My Every Day Life!
It was great and I loved it!! It definitely made me better and I can't wait to take what I learned at this camp and use it on the court and in my every day life!!
Jun 23
PGC has changed my life
PGC has changed my life not only as a coach but as a person. It has taught me so much about being a leader and a father. I had the opportunity to observe the pgc and watched transform the athletes...
Burrick Mcgrew
|
Observing Coach
PGC IS PROUD TO PARTNER WITH: