Become a More Confident Shooter
PGC's Shooting Specialist Shares 3 FREE Video Trainings For Scoring More Points & Getting More Playing Time! Enter Your Email to Get the Videos...
To win a championship or play in college, high basketball IQ is essential.
Yet, few players develop this aspect of their game.
Join over 14,500 dedicated players this year to discover the uncommon skills, leadership traits, and mindset needed to stand out and get noticed.
DON'T WASTE YOUR TIME AND MONEY
Parents often waste thousands of dollars on over-crowded basketball camps, expensive trainers, and exposure events.
Unless your child is 6'7" and athletic, just playing game after game won't likely get them noticed.
They need to become the complete player every coach wants on their team.
FIND OUT HOW
BY THE NUMBERS...
96% of players and parents surveyed say they'll strongly recommend PGC to others
31 years. 125,000 players.
10,000 coaches.
98% of coaches who have attended PGC recommend PGC to their players
BEFORE PGC, I WAS JUST SOME KID DREAMING ABOUT GOING TO THE NEXT LEVEL…
Did You Know…

PGC Offers a 3-Course Curriculum
A curriculum that's been designed to progress from one course to the next:
1. Playmaker College → 2. Scoring College → 3. Point Guard College
This is Why We Created Our 3-Camp Pass
To make it easier to attend ALL our camps, you can get 3 camps for the price of 2.
(A 33% SAVINGS)
OUR CAMPS
We offer 5-day, 4-night camps that include meals and accommodations, and day camps from 9am-4pm.
We recommend players attend Playmaker College prior to Scoring College or Point Guard College, whenever possible.
I was blown away by the level of teaching my son received. I immediately sensed he has a higher confidence in himself as a basketball player, a leader, and a communicator.
Billy Lange
Head Coach, Saint Joseph's University | Former Philadelphia 76ers Assistant Coach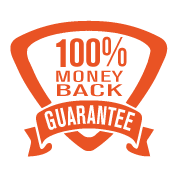 THE PGC PROMISE
We're committed to taking extreme measures to protect your family. If your child attends the entire camp and you're not satisfied with their basketball experience, contact us anytime this calendar year and we'll give you all your money back PLUS pay for your child to attend any camp of your choice.*
We're not sure any other camp would even entertain this idea, but if you don't feel like your child significantly improved in at least one of these 4 main components…
BASKETBALL IQ
MINDSET
LEADERSHIP
PLAYMAKING
… we'll give you all your money back PLUS pay for your child to attend any other camp of your choice up to $500.
Basketball Players From These Programs Have Attended PGC Camps
Speak With a Camp Specialist
Have questions and want us to call you? Choose a time that's convenient for you and we'll give you a call then.
Excellent 4.75/5
based on over 20.5k reviews.
Sep 04
Unique Skill Development Curriculum
PGC basketball provides a unique skill development curriculum by SCHAPE'ing the environment. This camp provided my daughter a positive, like-minded environment that gave her to old on how to train basic skills, game-based learning experiences, and life lessons. With the completion of her camp she now has the inner fire to improve her game and be a positive influence on and off the court.
Kyle Bobbit
|
Parent of PGC Grad
Oct 02
No Stone Unturned...
I can honestly say Chad and his staff left no stone unturned. These guys made me more focused as a coach, and proved to me that the game is really evolving. The old bully basketball way is over. We as coaches. We'd to spend more time Developing players. I will now always keep my notebook close to me.
David McAdams-McGee
|
Observing Coach
Jul 13
Stratton Hallows
Point Guard Prep has taught me a lot about not just moves, but about how even if you don't play you can still impact the game by being a good teammate and an energy-giver. I also learned to put others first, build others up, and do hard things by pushing your limits and stretching yourself.
Stratton Hallows
|
Point Guard Prep Grad
Jun 25
I Can'T Wait To Use the Skills I Got From PGC
I LOVED this camp! This was the first basketball camp I've gone to in a long time that I genuinely enjoyed. This camp taught me so much about my game and I can't wait to use that skill set I got from PGC.
Mackenzie McFarland
|
PGC Grad
Aug 05
It Made Me Learn And Appreciate More
I loved this camp! It made me learn and appreciate more about the game and about my life! I loved all the coaches and my teammates, they lifted me up and we all had great energy!
Dec 25
Using What I Learned in My Every Day Life!
It was great and I loved it!! It definitely made me better and I can't wait to take what I learned at this camp and use it on the court and in my every day life!!
Jul 01
PGC Far Exceeded My Expectations
PGC far exceeded my expectations. I truly feel I now have the opportunity to take back many tools to help celebrate and honor my athletes successes and journey.
Devvin Davis
|
Observing Coach
Oct 10
Answered All My Questions
Loved every minute of it! The director/coaching staff was very helpful especially when I needed to ask for clarification or simply more questions.
Melissa Martinez
|
Observing Coach
Oct 23
My Daughter Is Extremely Shy
My daughter is extremely shy and timid. Walking into the facility was a win for her. I love the fact that she was not given the option to be shy.
Nick Fisher
|
Parent of PGC Grad
Jul 01
I Loved Learning the Level Up Progressions
This course complimented what I learned at Playmaker last summer and takes it to the next level. I loved learning the level up progressions.
Michelle Dawson
|
Observing Coach
Apr 14
LIfe Changing Experience
Laura says this was a life changing experience for her. She said it was the best experience for her and she learned so much.
Melanie Cobb
|
Parent of PGC Grad
Jun 25
I Really Enjoyed Learning Ways To Engage Players
I really enjoyed learning and observing ways to engage players
Drew Gruver
|
Observing Coach
Nov 25
Great Camp!
Fantastic experience! Loved every minute of the camp.
Jon Russell
|
Observing Coach
Mar 05
Improved Mentally!
Very mentally improving camp and very educational
Jul 09
A Great Camp That Improved My Game
A great camp that improved my game so much.
Jordan O'Connor
|
PGC Grad
PGC IS PROUD TO PARTNER WITH: