Become A More Confident Shooter
PGC's Shooting Specialist Shares 3 FREE Video Trainings For Scoring More Points & Getting More Playing Time! Enter Your Email to Get Started...
To win a championship or play in college, high basketball IQ is essential.
Yet, few players develop this aspect of their game.
Join over 13,000 dedicated players this year to discover the uncommon skills, leadership traits, and mindset needed to stand out and get noticed.
DON'T WASTE YOUR TIME AND MONEY
Parents often waste thousands of dollars on over-crowded basketball camps, expensive trainers, and exposure events.
Unless your child is 6'7" and athletic, just playing game after game won't likely get them noticed.
They need to become the complete player every coach wants on their team.
FIND OUT HOW
BY THE NUMBERS...
96% of players and parents surveyed say they'll strongly recommend PGC to others
30 years. 110,000 players.
7,500 coaches.
98% of coaches who have attended PGC recommend PGC to their players
BEFORE PGC, I WAS JUST SOME KID DREAMING ABOUT GOING TO THE NEXT LEVEL…
Did You Know…

PGC Offers a 3-Course Curriculum
A curriculum that's been designed to progress from one course to the next:
1. Playmaker College → 2. Scoring College → 3. Point Guard College
This is Why We Created Our 3-Camp Pass
To make it easier to attend ALL our camps, you can get 3 camps for the price of 2.
(A 33% SAVINGS)
OUR CAMPS
We offer 5-day, 4-night camps that include meals and accommodations, and day camps from 9am-4pm.
We recommend players attend Playmaker College prior to Scoring College or Point Guard College, whenever possible.
I was blown away by the level of teaching my son received. I immediately sensed he has a higher confidence in himself as a basketball player, a leader, and a communicator.
Billy Lange
Head Coach, Saint Joseph's University | Former Philadelphia 76ers Assistant Coach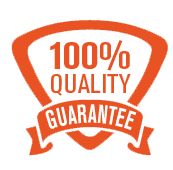 OUR 100% MONEY-BACK GUARANTEE
If your child attends the entire camp and you're not satisfied with the basketball education they received, just contact us within three days and we'll give you all your money back.
Basketball Players From These Programs Have Attended PGC Camps
Schedule a Call
Have questions and want us to call you? Choose a date and time and we'll give you a call.
Excellent 4.75/5
based on 315 reviews.
See some of the reviews here.
Jul 29
PGC is a life changing experience.
Best basketball Camp I've been to! PGC is a life changing experience. PGC has given me a new perspective at the game of basketball and life.
Mar 15
Loved the "Non-Basketball" Skills
Adam absolutely enjoyed this camp. He was impressed and totally engaged with the "non-basketball" characteristics...the mental part of the game
Denise Gordon-Mohamud
|
Parent of PGC Grad
Mar 15
Incredibly Helpful for Me as a Player and Person
PGC Grad school has been incredibly helpful for me as a player and person because of what we learned about in the classroom and from the experiences and discussion I had with the coaches who shared...
Jonathan Sasson
|
PGC Grad
Mar 15
Positive Effect on Attitude and Relationships
Ever since our daughter has gotten home, I just keep hearing, "I just LOVED that camp!" I have seen a positive effect on attitude in general and relationship with siblings, response to parental...
Raelynn Plattner
|
Parent of PGC Grad
Jun 29
Best experience I've had as a player.
Best experience I've had as a player.
Madison Ferguson
|
Player
Mar 15
So Much Fun!
PGC was so much fun and such a great experience. I feel like I improved a lot and can't wait to bring spirit and power to my team.
Addison Laragy
|
PGC Grad
Mar 15
Wished He'd Gone Earlier in His Playing Career
We wished that we had started going to PCG prior to his senior year of high school. He would have thoroughly benefited from going all throughout high school.
Robin Colley
|
Parent of PGC Grad
Mar 15
Brought Back Her Love of the Game
My daughter had a wonderful time. She loved the Sranton University campus and all the coaches and staff that helped her while she was at camp. She was afraid to go to camp, but now she can't wait...
Angela Williams
|
Parent of PGC Grad
Aug 18
Opened my eyes
Changed the way, that I think about the game. Opened my eyes to the How, Why, and What.
Joseph Moreno
|
Observing Coach
Mar 15
He Had Fun While Learning!
This was my sons first time attending. Number one he had fun which is key to continuing a sport - you have to love it and that usually means it has to be fun. He felt it was competitive which is...
Tiffany Burns
|
Parent of PGC Grad
Mar 15
Re-wronte All His Notes
Connor LOVED PGC camp. He took notes and then came home and re-wrote all of his notes and read them to us each day and showed us examples. He's only 11 and he learned things that will last him a...
Mary DuBois
|
Parent of PGC Grad
Mar 15
Overall Great Camp!
The experience overall was great. I had a good time getting to know different people and learning new things on the basketball court.
Mar 15
An Experience of a Lifetime
This was an experience of a lifetime, it shaped me so much as a person. This camp shows there is so much more in life than basketball, and showed what it was like to be a good person. It demonstrated...
Mar 15
Stretched Out of Comfort Zone in the Best Way!
The PGC camp was extremely beneficial for my two sons in that it is a multi-dimensional course experience. They received SO much more than just a traditional basketball camp can provide. They were...
Lissette Howell
|
Parent of PGC Grad
Mar 15
Every Serious Hooper Shoudl Attend...
Nothing but good things to say. It's only going to help my career moving forward. It'd be hard to come here, in this environment, and not get better. Every serious hooper should attend one of...
PGC IS PROUD TO PARTNER WITH: