Download a Free Basketball Brochure & Unlock a Special Gift For Your Player
Click "Download Brochure" to Get Your Gift & Learn How PGC Can Help Your Player Get More Playing Time...
To win a championship or play in college, high basketball IQ is essential.
Yet, few players develop this aspect of their game.
Join over 14,500 dedicated players this year to discover the uncommon skills, leadership traits, and mindset needed to stand out and get noticed.
DON'T WASTE YOUR TIME AND MONEY
Parents often waste thousands of dollars on over-crowded basketball camps, expensive trainers, and exposure events.
Unless your child is 6'7" and athletic, just playing game after game won't likely get them noticed.
They need to become the complete player every coach wants on their team.
FIND OUT HOW
BY THE NUMBERS...
96% of players and parents surveyed say they'll strongly recommend PGC to others
31 years. 125,000 players.
10,000 coaches.
98% of coaches who have attended PGC recommend PGC to their players
BEFORE PGC, I WAS JUST SOME KID DREAMING ABOUT GOING TO THE NEXT LEVEL…
Did You Know…

PGC Offers a 3-Course Curriculum
A curriculum that's been designed to progress from one course to the next:
1. Playmaker College → 2. Scoring College → 3. Point Guard College
This is Why We Created Our 3-Camp Pass
To make it easier to attend ALL our camps, you can get 3 camps for the price of 2.
(A 33% SAVINGS)
OUR CAMPS
We offer 5-day, 4-night camps that include meals and accommodations, and day camps from 9am-4pm.
We recommend players attend Playmaker College prior to Scoring College or Point Guard College, whenever possible.
I was blown away by the level of teaching my son received. I immediately sensed he has a higher confidence in himself as a basketball player, a leader, and a communicator.
Billy Lange
Head Coach, Saint Joseph's University | Former Philadelphia 76ers Assistant Coach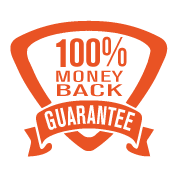 THE PGC PROMISE
We're committed to taking extreme measures to protect your family. If your child attends the entire camp and you're not satisfied with their basketball experience, contact us anytime this calendar year and we'll give you all your money back PLUS pay for your child to attend any camp of your choice.*
We're not sure any other camp would even entertain this idea, but if you don't feel like your child significantly improved in at least one of these 4 main components…
BASKETBALL IQ
MINDSET
LEADERSHIP
PLAYMAKING
… we'll give you all your money back PLUS pay for your child to attend any other camp of your choice up to $500.
Basketball Players From These Programs Have Attended PGC Camps
Speak With a Camp Specialist
Have questions and want us to call you? Choose a time that's convenient for you and we'll give you a call then.
Excellent 4.75/5
based on over 20.5k reviews.
Dec 15
Benefits Will Last a Lifetime
Austin Newton had a wonderful experience at his scorers camp. The first night when he checked in with home, he said he was so exhausted that he didn't know how he would make it through three more days. When I picked him up at noon on Friday he said "Somehow I had a lot of energy last night, it was like I was jumping higher, I was quicker and played really well". I have had many experiences in my life at baseball camps and basketball camps and...
Andy Newton
|
Parent of PGC Grad
Jul 29
This Was Unlike Any Other Camp I Have Done Before
This was unlike any other camp I have done before. the classroom sessions were incredible and the gym sessions taught me things I never thought of before. For example, when faking a pass I was taught to put the hall out but at PGC I was taught to fake with my whole body.
Jul 05
I'm going to make my teammates better.
Coaches and staff were always there and in a way you could always rely as well as learning so much! I feel as if when I go back to my high school Im am going to be able to bring my teammates and I to the next level and be the coach on the floor
Sep 10
Re-wronte All His Notes
Connor LOVED PGC camp. He took notes and then came home and re-wrote all of his notes and read them to us each day and showed us examples. He's only 11 and he learned things that will last him a lifetime, on and off the court!
Mary DuBois
|
Parent of PGC Grad
Mar 12
Exceeded Every Expectation!
You guys lived up to all of the advertisements I read and exceeded our expectations Bromo not only enjoyed it but is better for it Leadership and life skills that were also taught is why he'll be back Respect
Patrick Dorn
|
Parent of PGC Grad
Jan 20
High Level of Encouragement
My sons were absolutely impressed at the level of engagement at the camp and attested to the fact that the PGC camp reiterated many things they had been thought at their home teams but even more useful tips.
Bolanle Akanmu
|
Parent of PGC Grad
Jun 04
Helped Me Unlock Another Level Of Court Vision
I really loved PGC overall, but I especially loved the classroom sessions because it really helped me unlock another level of court vision and reading plays that i could never do going to any other camp.
Whitney Blaylock
|
PGC Grad
Jun 17
This Class Enhanced My Abilities As A Coach
I look forward to utilizing drills and material from the class room with my team back home. I believe this class enhanced my abilities as a coach. I'm blessed to have attended this camp.
Jerryme Ledesma
|
Observing Coach
Jun 01
It Taught Me How to Be a Great Leader
My experience was amazing. I loved it so much. It was such an eye opener to me that it's bigger than basketball in most aspects of the game. It taught me how to be a great leader.
Lani Smallwood
|
PGC Grad
Dec 25
Using What I Learned in My Every Day Life!
It was great and I loved it!! It definitely made me better and I can't wait to take what I learned at this camp and use it on the court and in my every day life!!
Mar 09
Improved Son's Confidence!
The Playmaker College did wonders for my son's confidence. I feel like he has finally tapped into the greatness that I knew had prior to attending.
Myisha Williams
|
Parent of PGC Grad
Mar 07
He Learned How to Study Film
It opened his eyes to how important film study is and how important witting down goals is.
Fred Parrish
|
Parent of PGC Grad
Jun 17
Helped Me To Refocus
It helped me to refocus on the importance of training young men and not simply athletes.
Gary Moses
|
Observing Coach
Jan 18
Best Clinic I've Ever Attended
Absolutely! This was by far the best basketball clinic/camp I have ever attended.
Elizabeth Erickson
|
Observing Coach
Jul 15
Helpfed With Mindset For Basketball
It was really helpful with the mindset for basketball.
PGC IS PROUD TO PARTNER WITH: