Become A More Confident Shooter
PGC's Shooting Specialist Shares 3 FREE Video Trainings For Scoring More Points & Getting More Playing Time! Enter Your Email to Get Started...
To win a championship or play in college, high basketball IQ is essential.
Yet, few players develop this aspect of their game.
Join over 13,000 dedicated players this year to discover the uncommon skills, leadership traits, and mindset needed to stand out and get noticed.
DON'T WASTE YOUR TIME AND MONEY
Parents often waste thousands of dollars on over-crowded basketball camps, expensive trainers, and exposure events.
Unless your child is 6'7" and athletic, just playing game after game won't likely get them noticed.
They need to become the complete player every coach wants on their team.
FIND OUT HOW
BY THE NUMBERS...
96% of players and parents surveyed say they'll strongly recommend PGC to others
30 years. 110,000 players.
7,500 coaches.
98% of coaches who have attended PGC recommend PGC to their players
BEFORE PGC, I WAS JUST SOME KID DREAMING ABOUT GOING TO THE NEXT LEVEL…
Did You Know…

PGC Offers a 3-Course Curriculum
A curriculum that's been designed to progress from one course to the next:
1. Playmaker College → 2. Scoring College → 3. Point Guard College
This is Why We Created Our 3-Camp Pass
To make it easier to attend ALL our camps, you can get 3 camps for the price of 2.
(A 33% SAVINGS)
OUR CAMPS
We offer 5-day, 4-night camps that include meals and accommodations, and day camps from 9am-4pm.
We recommend players attend Playmaker College prior to Scoring College or Point Guard College, whenever possible.
I was blown away by the level of teaching my son received. I immediately sensed he has a higher confidence in himself as a basketball player, a leader, and a communicator.
Billy Lange
Head Coach, Saint Joseph's University | Former Philadelphia 76ers Assistant Coach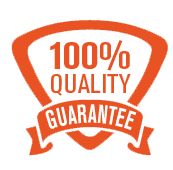 OUR 100% MONEY-BACK GUARANTEE
If your child attends the entire camp and you're not satisfied with the basketball education they received, just contact us within three days and we'll give you all your money back.
Basketball Players From These Programs Have Attended PGC Camps
Schedule a Call
Have questions and want us to call you? Choose a date and time and we'll give you a call.
Excellent 4.75/5
based on 316 reviews.
See some of the reviews here.
Mar 15
I Learned So Much
I learned a lot this week at PGC and I'll definitely be coming back some time in the future.
Dudley Dickson
|
PGC Grad
Mar 15
First Game After Camp Shows Great Improvement
Today she played her first tournament since returning from camp..I see lots of improvement in her game already..she is more in control of herself and the ball..
Kellen Lomayestewa
|
Parent of PGC Grad
Mar 15
Inceased My Basketball IQ
It was so amazing being treated like a college athlete and having to except responsibility. Helped me with seeing the floor way better and way faster. This camp also showed me that getting out of...
Mar 15
Taught Above His Skill Level in a Way He Understood
The techniques and skills where just above our son's skill set and therefore definitely challenged him to grow and improve.
Kamalene Nelson
|
Parent of PGC Grad
Mar 15
Incredibly Helpful for Me as a Player and Person
PGC Grad school has been incredibly helpful for me as a player and person because of what we learned about in the classroom and from the experiences and discussion I had with the coaches who shared...
Jonathan Sasson
|
PGC Grad
Mar 15
Coach was Upbeat and Positive
Terrance was upbeat and positive about everything he learned, was able to give concrete examples of the mechanisms taught to help players keep their focus.
Nicole Bayly
|
Parent of PGC Grad
Mar 15
Learned How to Watch Film!
I loved learning how to watch film. Furthermore, the competitions and energy everyone had throughout the session helped me get out of my shell a little bit.
Patricia Flores
|
PGC Grad
Mar 15
Unique Skill Development Curriculum
PGC basketball provides a unique skill development curriculum by SCHAPE'ing the environment. This camp provided my daughter a positive, like-minded environment that gave her to old on how to...
Kyle Bobbit
|
Parent of PGC Grad
Mar 15
Improved Son's Confidence!
The Playmaker College did wonders for my son's confidence. I feel like he has finally tapped into the greatness that I knew had prior to attending.
Myisha Williams
|
Parent of PGC Grad
Mar 15
My Son Didn't Want to Leave
My son, AJ, could not stop raving about his experience! On the morning of the last day, he said he wish he didn't have to leave. His confidence in his game, has definitely improved since the...
Javier Rincones
|
Parent of PGC Grad
Aug 04
A Basketball Disney World
I have learned more about coaching and teaching this week than I have my entire life. Point Guard College was always a dream for me. A 'Basketball Disney World' that sounded amazing, but due to the...
Jess Stafford
|
Observing Coach
Mar 15
Learn How to Be an Energy Raiser
I learned so much and had such a great time.I learned how to be a energy raiser and different tips and skills of how to play basketball.
Mar 15
Learned More Than Basketball
Excellent camp. My daughters enjoyed it and learned more than just basketball. I really appreciate the staff and the things they taught.
Michael Luke
|
Parent of PGC Grad
Mar 15
Life Changing
The Grad School is an amazing experience and is overall life changing. It was extremely impactful to learn not only the valuable PGC concepts taught in the previous course but add to if by instilling...
Jayde Tschritter
|
PGC Grad
Jun 23
PGC has changed my life
PGC has changed my life not only as a coach but as a person. It has taught me so much about being a leader and a father. I had the opportunity to observe the pgc and watched transform the athletes...
Burrick Mcgrew
|
Observing Coach
PGC IS PROUD TO PARTNER WITH: