Get a 'Sneak Peek' into a PGC Camp
Enter your email address to take a look inside a PGC classroom, court, and film session...
To win a championship or play in college, high basketball IQ is essential.
Yet, few players develop this aspect of their game.
Join over 14,500 dedicated players this year to discover the uncommon skills, leadership traits, and mindset needed to stand out and get noticed.
DON'T WASTE YOUR TIME AND MONEY
Parents often waste thousands of dollars on over-crowded basketball camps, expensive trainers, and exposure events.
Unless your child is 6'7" and athletic, just playing game after game won't likely get them noticed.
They need to become the complete player every coach wants on their team.
FIND OUT HOW
BY THE NUMBERS...
96% of players and parents surveyed say they'll strongly recommend PGC to others
31 years. 125,000 players.
10,000 coaches.
98% of coaches who have attended PGC recommend PGC to their players
BEFORE PGC, I WAS JUST SOME KID DREAMING ABOUT GOING TO THE NEXT LEVEL…
Did You Know…

PGC Offers a 3-Course Curriculum
A curriculum that's been designed to progress from one course to the next:
1. Playmaker College → 2. Scoring College → 3. Point Guard College
This is Why We Created Our 3-Camp Pass
To make it easier to attend ALL our camps, you can get 3 camps for the price of 2.
(A 33% SAVINGS)
OUR CAMPS
We offer 5-day, 4-night camps that include meals and accommodations, and day camps from 9am-4pm.
We recommend players attend Playmaker College prior to Scoring College or Point Guard College, whenever possible.
I was blown away by the level of teaching my son received. I immediately sensed he has a higher confidence in himself as a basketball player, a leader, and a communicator.
Billy Lange
Head Coach, Saint Joseph's University | Former Philadelphia 76ers Assistant Coach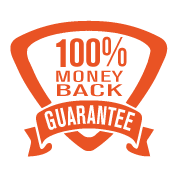 THE PGC PROMISE
We're committed to taking extreme measures to protect your family. If your child attends the entire camp and you're not satisfied with their basketball experience, contact us anytime this calendar year and we'll give you all your money back PLUS pay for your child to attend any camp of your choice.*
We're not sure any other camp would even entertain this idea, but if you don't feel like your child significantly improved in at least one of these 4 main components…
BASKETBALL IQ
MINDSET
LEADERSHIP
PLAYMAKING
… we'll give you all your money back PLUS pay for your child to attend any other camp of your choice up to $500.
Basketball Players From These Programs Have Attended PGC Camps
Schedule a Call
Have questions and want us to call you? Choose a date and time and we'll give you a call.
Excellent 4.75/5
based on over 20.5k reviews.
Aug 05
I Feel Better Equipped To Bridge the Gap Between What Players Show In Practice Vs Performance In Games
I feel better equipped to bridge the gap between what players show in practice vs performance in games. Some of the language and drills were great to simulate game situations and also train some of the decision making that has challenged my players.
Noel Calloway
|
Observing Coach
Jul 29
This Was Unlike Any Other Camp I Have Done Before
This was unlike any other camp I have done before. the classroom sessions were incredible and the gym sessions taught me things I never thought of before. For example, when faking a pass I was taught to put the hall out but at PGC I was taught to fake with my whole body.
Jul 15
Exactly What I Needed To Advance My Program
This week has been exactly what I needed to get the tools to help advance my program. From the concepts taught in the camp, to the collaboration with the other observing coaches, this week was a life and game changer for me.
Nikki Hansen
|
Observing Coach
Aug 19
Gained Confidence. She is More Aggressive & Assertive
My daughter gained confidence, got more aggressive & assertive throughout the course of the week from techniques & just from the PGC culture, which is exactly what I was hoping would happen.
Daryl Dexter
|
Parent of PGC Grad
Jun 25
I Can'T Wait To Use the Skills I Got From PGC
I LOVED this camp! This was the first basketball camp I've gone to in a long time that I genuinely enjoyed. This camp taught me so much about my game and I can't wait to use that skill set I got from PGC.
Mackenzie McFarland
|
PGC Grad
Jul 22
Taught How To Have Mentality Like A Pro
PGC was an amazing experience they get you better and tell you what it takes to play and and to have the mentality like a pro it gets you out of your comfort zone a challenges you mentality and physically
Aug 05
I was injured but not left out.
I had shin splints, but never for one second felt left out. I even think I had a better opportunity to grow mentally just getting to watch and soak up all the information I could.
Jenna Tikalsky
|
PGC Grad
Mar 04
Best Youth Basketball Camp
The best youth basketball camp I've attended. Kids not only had tons of fun, the drills, concepts and life lessons are of top quality as well.
Fred Zhang
|
Parent of PGC Grad
Jul 15
I Am More Confident In How I Will Now Contribute To Coaching My Team
This benefited me because I am more confident in how I will now contribute to coaching my team in multiple areas and not just the game.
Erin O'Connor
|
Observing Coach
Nov 18
Learned How to Watch Film!
I loved learning how to watch film. Furthermore, the competitions and energy everyone had throughout the session helped me get out of my shell a little bit.
Patricia Flores
|
PGC Grad
Jul 30
I Took Away A Renewed Passion
I took away a renewed passion to hold players to a higher standard. Also took away some ideas that will help our team improve.
Mark Maenche
|
Observing Coach
Aug 05
Environment Is Another Level
PGC was like basketball I've never seen before. the environment is another level and the amount of learning you do is crazy.
Aug 05
Gave Me Skills To Help My Game
the best camp I've ever been to. Game me skills that will soon prove to help my game in school and club.
Jul 01
Solid Foundation To Build A Better Team Culture
Solid foundation to build a better team culture
Gabriel Maxwell
|
Observing Coach
Jul 01
I Will 100% Be Coming Back.
I loved this camp! I will 100% be coming back.
Keegan Campbell
|
PGC Grad
PGC IS PROUD TO PARTNER WITH: