Join the Priority List Today
Enter your email address to make sure you're among the first to know when we release our 2023 Summer camp schedule...
To win a championship or play in college, high basketball IQ is essential.
Yet, few players develop this aspect of their game.
Join over 13,000 dedicated players this year to discover the uncommon skills, leadership traits, and mindset needed to stand out and get noticed.
DON'T WASTE YOUR TIME AND MONEY
Parents often waste thousands of dollars on over-crowded basketball camps, expensive trainers, and exposure events.
Unless your child is 6'7" and athletic, just playing game after game won't likely get them noticed.
They need to become the complete player every coach wants on their team.
FIND OUT HOW
BY THE NUMBERS...
96% of players and parents surveyed say they'll strongly recommend PGC to others
30 years. 110,000 players.
7,500 coaches.
98% of coaches who have attended PGC recommend PGC to their players
BEFORE PGC, I WAS JUST SOME KID DREAMING ABOUT GOING TO THE NEXT LEVEL…
Did You Know…

PGC Offers a 3-Course Curriculum
A curriculum that's been designed to progress from one course to the next:
1. Playmaker College → 2. Scoring College → 3. Point Guard College
This is Why We Created Our 3-Camp Pass
To make it easier to attend ALL our camps, you can get 3 camps for the price of 2.
(A 33% SAVINGS)
OUR CAMPS
We offer 5-day, 4-night camps that include meals and accommodations, and day camps from 9am-4pm.
We recommend players attend Playmaker College prior to Scoring College or Point Guard College, whenever possible.
I was blown away by the level of teaching my son received. I immediately sensed he has a higher confidence in himself as a basketball player, a leader, and a communicator.
Billy Lange
Head Coach, Saint Joseph's University | Former Philadelphia 76ers Assistant Coach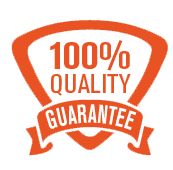 OUR 100% MONEY-BACK GUARANTEE
If your child attends the entire camp and you're not satisfied with the basketball education they received, just contact us within three days and we'll give you all your money back.
Basketball Players From These Programs Have Attended PGC Camps
Schedule a Call
Have questions and want us to call you? Choose a date and time and we'll give you a call.
Excellent 4.75/5
based on 7000 reviews.
See some of the reviews here.
Jul 28
The atmosphere at PGC is unlike anything else
Coach Ed provided me with a lot of new information this week that I will never forget and that will change me as both a player and as a person. Also, the leadership that he displayed in front of us every single second of everyday was inspiring. Everyone trusted him, listened to him, and truly respected him almost instantly. He worked incredibly hard to make this week special for every single one of the athletes and I can not thank him enough for...
McKenzie Roller
|
PGC Grad
Mar 15
Life Changing
The Grad School is an amazing experience and is overall life changing. It was extremely impactful to learn not only the valuable PGC concepts taught in the previous course but add to if by instilling life long skills on and off the court from health and wealth to what in your mind and how to properly drive your mind.
Jayde Tschritter
|
PGC Grad
Aug 11
Simply the best!!!
This experience is exactly that - an experience. It is simply the best that I have ever attended in over 20yrs of coaching. I highly recommend it to all levels of coaches. Bring lots of note taking materials - you will need them. You will truly enjoy every minute.
Jun 10
PGC is a class organization.
This was my third time to attend and as always I'm fortunate to be able to attend such a class organization. I truly appreciate the experience that I receive from it. I owe the majority of my teams success to PGC. Thank y'all
Wade Goodman
|
Observing Coach
Mar 15
My Daughter Isn't Quitting Basketball Now!
Carolina was on the fence about wanted to play basketball in college prior to attending Grad School. Chad put the fire back into her and helped her rediscover her passion for the game.
Robert Ingenito Jr.
|
Parent of PGC Grad
Aug 04
This was my sixth PGC course.
This is my sixth PGC course. I still continue to bring STUFF back home to my own teaching. I love the enthusiasm Pgc staff brings and it continually motivates me to be a better person as well as a coach. Love it!!!
Jackie Cushman
|
Observing Coach
Mar 15
Teaches the Game on Multiple Levels
Amazing camp. Great energy and great at getting me out of my comfort zone. A great camp if you want to take your game to the next level. Teaches the game inside the game.
Mar 15
5th PGC Camp...
This is my 5th PGC camp and it was another great one. Met lots of new people and got a lot better this week, figuring out I can do stuff that I had never used before.
Aug 05
I was injured but not left out.
I had shin splints, but never for one second felt left out. I even think I had a better opportunity to grow mentally just getting to watch and soak up all the information I could.
Jenna Tikalsky
|
PGC Grad
Mar 15
Build Confidence On and Off the Court
Built their confidence on and off the court and gave them tools to be successful in whatever pursuit they are working on!
Amanda Erickson
|
Parent of PGC Grad
Jul 21
The atmosphere of this camp is incredible.
The atmosphere around this camp is incredible, and something that me and my teammates I came with will bring back home to our team
Mar 15
The Best Time
This was the best time I've had. I've learned so much and I've made a lot of new friends throughout this week.
Mar 15
Just Keeps Getting Better
It Gets Better and Better every year! This was my 4th PGC camp but 1st Point Guard College and it was Tremendous!
Lee Martin
|
Observing Coach
Mar 15
Above Excellent
Above excellent use of ways to respond to players lack of focus or to bringing in players for activities.
Troy Gannon
|
Observing Coach
Mar 15
I Was Challenged and I Grew!
It was fun and challenging. I was challenged and grew.
PGC IS PROUD TO PARTNER WITH: