Point Guard College
Eligibility: Incoming 9th-12th grade, college players, and coaches
Become the player every coach wants!
Register Now
Become the player every coach wants!
Camp eligibility
Incoming 9th-12th grade, college players, and coaches
Take a Tour
Get an inside look at PGC classroom, court, and film breakdown sessions.
Become the Smartest Player on the Floor
If you're an undersized player, you'll never lead your team to championships or play in college without high basketball IQ.
Discover how to think the game and 'run the show,' so you become the player every coach wants.
THE PGC EXPERIENCE
You Deserve the Best Training — Period.
Sure, you can get world-class skills training in a few other places too.
But, there is no other place on the planet to develop your basketball IQ, mindset, leadership, playmaking, and confidence — all at the same time.
Basketball IQ
A great player contributes to their team in ways the average fan never notices. However, good coaches always notice these "little things." So, if you want to be a great player, you better learn how to do these things too.
Mindset
Most players play the game with little thought about their mindset. Yet, at every level of play, a winning mindset separates average players from 'the great ones.' At PGC, you'll develop the mindset to be a champion.
Leadership
It takes energy and intelligence to 'run the show' for your team. You have to inspire teammates, foster a sense of urgency, and get others to work together. PGC is your 'leadership laboratory' to develop these skills.
Confidence
What if you could transform your perspective towards setbacks, losing, injuries, being benched, unfair treatment, and all the things that rob you of your confidence and joy? Well, you can — and we'll teach you how.

Communication
Coaches always tell their players to communicate on the court, but most players don't know what to say and resort to useless 'chatter.' At PGC, we'll teach you exactly what to say and how to say it.
Is PGC Right For You?
Each summer, 10,000 players from middle school to college attend a PGC camp – but PGC is not for every player. PGC is for dedicated players who want to get better.
Players of all positions are welcome!
Any player will benefit from PGC – regardless of position or skills – as long as they want to learn and get better.
Take a Tour! Get 3 free videos with an inside look at PGC classroom, court, and film breakdown sessions.

If you can attend only one basketball camp this summer, make it Point Guard College. If you can attend five basketball camps this summer, make them all Point Guard College.
What You'll Do at PGC…
Hear It – Each habit or skill is taught in the classroom first.
See It – Players watch film of pro players using each habit.
Do It – Players learn to apply each habit in game situations.
What You Won't Do at PGC…
There are no talent shows or swim breaks.
There are no celebrity autograph sessions.
And, we don't roll out the balls and "just play."
WHAT YOU'LL GET
DEVELOP THESE SKILLS
In this course, players discover how to:
Read the help-side defense like LeBron James
Master the subtleties of the game like Sue Bird
Become a tenacious defender like Pat Beverley
Transform their basketball IQ and decision-making
Rip apart all types of man and zone pressure defenses
Get higher % shots & influence your team's shot selection
Slow the game down & make better decisions in the paint
Influence and inspire teammates using NITE communication
Players return to their teams knowing everything that's needed to win championships — and to stand out to good coaches at the highest levels.
From the best teacher you can imagine, teaching you your favorite subject — basketball
Enjoy six hours a day of the most creative, challenging, and competitive gym sessions ever
THE DEEPER IMPACT…
Beyond point guard skills and habits, this camp equips players to truly lead — on and off the court. Players are introduced to 'sheepdog leadership' and the energy required to be a great leader, including:
Care – How to build trust and confidence with every teammate.
Culture – How to influence and SCHAPE the team's culture every day.
Communication – How to get teammates to work hard and together.
Here's how an observing coach described his week at PGC:
Read Why His Life Won't Be the Same »
"I had the opportunity to observe my first Point Guard College experience this past week as a coach.
The Director was one of the most inspirational people I have ever been around. Within the first 3 days, he had all 130 kids' names memorized.
The first thing I noticed was the culture. The energy of the gym was infectious, and the Director just had an uncanny ability to positively hold kids accountable for reaching their aspirations.
In the classroom, there was NEVER a dull moment. Whenever the Director was speaking, I literally was on the edge of my seat EVERY SESSION. The classroom sessions were what I loved the most about my experience, because I was challenged to think the game in an entirely new way.
Everything was taught in a progressive way that really made sense to the players. The things done on the court ran so smooth because of what was taught in the classroom before they went to the gym.
I coach a varsity girls basketball team and two of my players had the opportunity to go. As their coach, I watched them play throughout the week and I could see they were thinking the game every day on a whole new level. They were communicating on a level I have never seen out of them. Their shots were getting quicker, they were more patient in the lane, and they just had more confidence.
The intangibles the game brings is something the Director thoroughly covered for the players, and he did so with such emotion. He ended one session with a talk about gratitude. It truly made me want to be a better man, better coach, and better friend. He inspired me to refocus my life, re-SCHAPE my habits, and live my life with passion and serve those around me.
I am extremely grateful I had the opportunity to attend PGC. I don't think my life will ever be the same."
James Hayden
Physical Education, DHS
Varsity Girls Basketball
Want more? Read thousands of similar, unsolicited reviews on our site or independently on Trust Pilot or Facebook.
CAMP DETAILS
Camp Details
ENROLLMENT
This camp is open to male and female players entering 7th-11th grade and is the ideal starting place for any player new to PGC, including more advanced players.
We limit sessions to 80-120 players with a 12:1 player-to-coach ratio. Other camps are often 2-3 times this size, but we don't take any more players than our camp director can know by name.
Our sessions fill up and we turn away lots of players each summer, so don't wait to sign up.
CAMP SCHEDULE
Check-in on the first day takes place between 11:30am-12:30pm. Each day of camp includes classroom, film and gym sessions in the morning, afternoon and evening. Check-out is at 11:30am on the final day. The packing list and 'getting ready' details will be available after you register.
SUPERVISION & DORMS
At PGC, the safety and well-being of each player is our top priority. For nearly the entire day, all the players are together on the court, in class, or in the dining hall. Our staff stay in the dorms with the players to provide supervision & curfew checks.
The players don't have a lot of time in the dorms, as they typically have less than an hour following the evening gym session to shower, have a snack and be in their room before curfew.
The dorms are typically two players to a room, although a few dorms are singles, triples or quads. If desired, you can make a roommate request after you register for your session.
Note: If you don't need a dorm room and will commute each day to camp, the tuition fee will be reduced by $100.
CAMP STAFF
At many camps, the Director is a celebrity athlete or coach who lends his or her name to the program — but little else.
At a PGC camp, your Director will personally teach each classroom session, lead each gym session, and oversee & evaluate your performance on the court.
Our team of Instructors will be there to inspire and support you through every session. Our Instructors are typically PGC grads who have played college basketball and/or coach high school or college basketball.
"I have worked with some great teachers of the game, however, this week at PGC, I observed the best teacher I've ever seen. The classes were powerful, purposeful, and efficient. Not a session went by where I wasn't thrilled with the content and delivery. I can't tell you how impressed I am with PGC."
— Coach Dave Jankowski, La Palma, California
OBSERVING COACHES
Join over 7,500 coaches who have attended PGC course. Coaches consistently tell us spending 5 days at PGC is the most beneficial investment they've made in their coaching career.
At your PGC camp, you'll attend all classroom, video and court sessions – just like players. You'll also benefit from daily interactions with the director and other like­-minded coaches through in-session huddles and meals.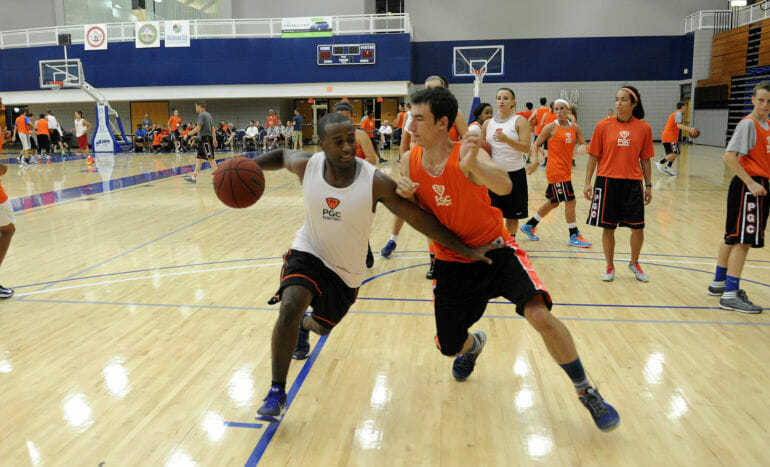 TUITION DETAILS
Tuition Details
Single Camp - Player
Reserve your spot today – meals and accommodations included!
Find Your Camp
3 Camp Pass
Get 3 PGC camps for the price of 2 — and use them this year or any future year.
$2,195
(or 12 payments of $195)
Save Now
Summer Lifetime Pass
Attend up to 3 PGC camps each year for the rest of your playing career — with a one-time investment.
$4,995 $3,995
(or 12 payments of $345)
Save Now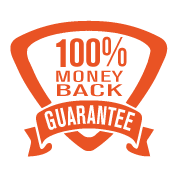 100% Money-Back Guarantee
Attend an entire camp and if you're not satisfied with the basketball education you received, just contact us within three days and we'll give you all your money back.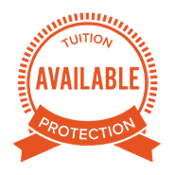 Register Risk-Free
Plans change, we understand. That's why we offer Tuition Protection and Super Protection which gives you a full refund or full credit, depending on when you cancel.
What Players, Parents, & Coaches Are Saying...
Excellent
based on 71 reviews.
See some of the reviews here.
"I've been involved in the great game of basketball for 25 years, and I learned more in the first three hours at PGC than in any ten years that I've spent in the game.
"Our entire university team attended PGC and it was the BEST teaching program I've ever seen!"
PGC changed my life, it changed who I was, how I played. It was the one thing I was always missing, as a person and as a player. I'd do it again in a heartbeat. It was incredible.
An experience different from any other "basketball camp."
Changed the way, that I think about the game. Opened my eyes to the How, Why, and What.
PGC is not a camp. It's an actual basketball school. I love PGC!
Best camp period. You would be missing out greatly if you had a chance to go and didn't go to PGC.
I learned so much this week, not only about the game of basketball but about myself. The confidence I gained and leadership skills were so valuable and I will take it with me the rest of my life.
PGC taught me many valuable things throughout the week and pushed me to be my best. I did not expect my experience to be anywhere near like what I experienced, it was amazing.
Great experience & really got me out of my comfort zone and learned so much about the game.
I feel like I am a 10 times better coach and leader than when I entered on Monday. Being around like minded people has added to the fire that I have to build a winning culture and program. I am ready to go home and SERVE the people in my program, my classroom, and my school in a way that is intentional and transformational. Money well spent!! Truly transformed in 5 days! Gotten better!!
I have learned more about coaching and teaching this week than I have my entire life. Point Guard College was always a dream for me. A Basketball Disney World that sounded amazing, but due to the price I never got the opportunity to attend as a player. If I could go back and re-do ONE thing as a high school athlete, it would be to attend this. Spending a week observing at Point Guard College has been a sort of revival for everyone here. Another observing coach even said out loud that he felt like he had been reborn. We are excited, we are energized, and we have picked up so many teaching tools that we can take back and implement with our kids in every aspect of our lives. I became a better coach, a better teacher, a better mother, a better wife, a better friend by being here surrounded by so many like-minded and inspiring people. I saw 135 kids walk through those doors as shy, timid, awkward strangers. Through the course of this week, I watched PGC staff pour themselves into these kids and ultimately bring 135 strangers together. I not only saw, I felt the energy and the connection formed.... A family like bond created in just 4 days. They learned so much about basketball and even more about leadership. Not a single kid will walk out of these doors the same person they walked in as. Not one. My new dream is to do everything I can to replicate this experience to the best of my ability every single day so that every kid who walks into our program, or walks into my classroom, doesn't walk out the same.
First, it was a boost personally. Coaches, like everyone else, get worn down over time. It was great to be around the PGC staff, other coaches, and a really motivated group of players. The how-you-learn stuff was great. There were numerous "one-percenters" to take away. They challenged my way of thinking on a few things. It was well worth the time, without a doubt the best $300 vacation ever. I have already recommended this to other coaches and parents of players. I was very impressed with three things relative to any camp I have seen before: 1. Zero wasted time. 2. Everything you all did was intentional, and most drills, etc. had multiple things you were trying to accomplish. 3. The focus on players coaching other players was excellent.
This experience has changed my approach as a coach. As someone who is forever a student of the game, I couldn't stop smiling this week. The atmosphere behind 'SCHAPE' Principles is such a genius simplicity that will change the way in which I strive to impact my girls and prepare them for the next level/stages of their lives.
FAQs
Frequently Asked Questions
How do I know if I'm good enough to attend PGC?
We get this question often and it's not about being 'good enough.' Here's what you need to know:
1. If you're a dedicated player who loves the game and wants to improve, you'll fit right in, no matter your skill level. If you're not interested in learning the game, PGC is probably not for you, regardless of how good you are.
2. PGC camps are about you. As long you as understand this, it won't matter much who you're competing against through the week. And while the level of competition may vary slightly from session to session, there is nearly always suitable competition for the varying levels of the players. At our Point Guard College camps, we occasionally have a pro player or top NCAA player who is significantly better than everyone else, but these players don't mind one bit, as they come to PGC to learn.
3. Players are placed in skill-based groups, so if you're a less experienced player, you'll be with others who are similar — and if you're one of the top players in the state, you'll be with other top players.
What if I want to register, but I'd prefer to come with a teammate?
Sure, bring a teammate with you. The more teammates who attend PGC with you, the more games you're likely to win next season.
However, don't wait to register until you convince some teammates to join you, or you may end up losing your spot in the process.
If you only like to attend camps with people you know, think of this as an ideal opportunity to stretch out of your comfort zone. Even if your teammates choose not to enroll, you're going to meet some incredible people—many who you'll be friends with long after your PGC session.
"Before I came to PGC, I was thinking, "I'm not going to know anyone there!". But, as it turns out, I was welcomed into an extraordinary environment of athletes, instructors, and directors who made me feel like I was at home."
— Misha Jones, Manassas Park, Virginia
"What I love most about PGC is the attitude and approach of everyone around me. I have never been surrounded by such great, driven, and positive people. It just shows what kind of athletes PGC attracts."
— Jacquie Chataway, Mississauga, Ontario
What if I don't know my summer schedule yet?
You can wait until you know your summer schedule before you register. The only problem is, the session you want to attend will likely be sold out.
To make it risk-free for you, we have two Tuition Protection options available when you reserve your spot (see below). In addition, as long as it's at least two weeks prior to your session, you can transfer to another camp without any additional cost.
What if I need to cancel my registration?
Things sometimes come up that are unavoidable—we get it. That's why we offer Tuition Protection options, so you can have peace-of-mind.
Cancellation Policy: If you can't attend your camp for any reason, including schedule conflicts, last-minute injuries, a concussion, an unexpected illness, or a family emergency, as long as it's at least 14 days before your session, you can transfer 100% of your camp fees paid to a future camp, transfer it to a friend, or donate it to an underprivileged player. Cancellations within 14 days of the camp will receive a 50% PGC credit for fees paid.
In the event that PGC cancels a session, including due to restrictions imposed by by government authorities or the college or facility, 100% of the tuition fees paid will be credited towards a future PGC camp. Without a protection plan, tuition is non-refundable.
Tuition Protection - Gives you a full refund if you cancel more than 30 days before your camp and a full PGC credit if you cancel within 30 days. ($55)
Super Protection - Gives you a full refund if you cancel more than 3 days before your camp and a full PGC credit if you cancel within 3 days. ($95)
What health and safety precautions are planned for camps?
We will implement safety measures based on guidance from health authorities and requirements from host facilities. These measures may change leading up to camp.
There are detailed procedures for specific situations on this page.
Many sessions have reduced capacity this summer — Reserve your spot today before this camp sells out.