PGC Grad School
Eligibility: Incoming 11th-12th grade, college players, and coaches
Unlock new dimensions in your game and your leadership, so you can reach your highest potential.
Register Now
Unlock new dimensions in your game and your leadership, so you can reach your highest potential.
Camp eligibility
Incoming 11th-12th grade, college players, and coaches
Take a Tour
Get an inside look at PGC classroom, court, and film breakdown sessions.
Our highest-level program for you to master your game — and your life.
Most players plateau when they reach higher levels of play and don't get any better.
In this exclusive course, you'll discover how to unlock new dimensions in your game and your leadership, so you can finally reach your highest potential.
THE PGC EXPERIENCE
An Experience Like No Other
Sure, you can get world-class skills training in a few other places too.
But, there is no other place on the planet to develop your basketball IQ, mindset, leadership, playmaking, and confidence — all at the same time.
Basketball IQ
A great player contributes to their team in ways the average fan never notices. However, good coaches always notice these "little things." So, if you want to be a great player, you better learn how to do these things too.
Mindset
Most players play the game with little thought about their mindset. Yet, at every level of play, a winning mindset separates average players from 'the great ones.' At PGC, you'll develop the mindset to be a champion.
Leadership
It takes energy and intelligence to 'run the show' for your team. You have to inspire teammates, foster a sense of urgency, and get others to work together. PGC is your 'leadership laboratory' to develop these skills.
Confidence
What if you could transform your perspective towards setbacks, losing, injuries, being benched, unfair treatment, and all the things that rob you of your confidence and joy? Well, you can — and we'll teach you how.

Communication
Coaches always tell their players to communicate on the court, but most players don't know what to say and resort to useless 'chatter.' At PGC, we'll teach you exactly what to say and how to say it.
Is PGC Grad School Right For You?
Our Grad School camp is designed for 96 PGC grads to be able to apply PGC habits and principles in actual 5-on-5 games.
This course is unlike any other PGC session, and is for experienced players who truly want to get better — regardless of position.
Take a Tour! Get 3 free videos with an inside look at PGC classroom, court, and film breakdown sessions.

The PGC Grad School has been the highlight of my summer and will probably be the highlight of my year. I left a different person with a new perspective on life. I met so many genuine people who I will ever be grateful for. Thank you for giving me the chance to better my game and learn about 'life mastery'. It has literally changed my life! I will forever cherish the knowledge gained at Grad School.
What Grad School Includes…
5 days of intense learning with an all-star line-up of PGC staff.
An intimate environment with PGC grads and elite-level players.
Having a team for the week and playing 5-on-5 games each day.
Who Grad School Is Not For…
Players who want to grow as a player, but not as a person.
Players who aren't ready to stretch beyond their comfort zones.
Players who haven't attended a PGC camp (unless you're high-level).
WHAT YOU'LL GET
DEVELOP THESE SKILLS:
At Grad School, you'll discover how to:
Apply PGC habits to actual game situations
Adapt your game to special end-of-game situations
Identify limiting beliefs and how to create breakthroughs
Develop a powerful state-of-mind to become unstoppable
Benefit from special sessions on nutrition and recovery
Apply leadership principles from other PGC courses to tackle challenging in-game situations
Take your life to the next level through sessions on personal finances, career planning, and lifestyle design
Transform in each of these areas and you'll be primed to have the best year in your entire career.
THE DEEPER IMPACT…
Beyond competing against other top PGC grads and taking your game to a new level, Grad School will have an even deeper impact.
Here's how one PGC grad described her transformation:
"PGC Grad School has completely changed my identity of who I am as a basketball player, and who I am as a person."
Read What Happened to Her After the Week >>
"I was pulled outside of my comfort zone by leading and supporting my teammates, as well as telling them the truth in love.
I have become a more confident basketball player and leader, and I am committed to bringing my new identity home with me to my teammates.
I have met so many new people and have had really inspiring conversations that will last a lifetime.
A couple months after the session, I signed with Trinity Western University to play basketball, and I believe I wouldn't have made it there without everything you taught me. Thank you so much." 🙂
Alicia Unruh, Abbotsford, BC
CAMP DETAILS
Camp Details
ENROLLMENT
This course is open to male and female players entering 11th & 12th grade, and college players.
While designed for PGC grads, college players and all-conference level incoming high school seniors can attend.
This is our only PGC Grad School in 2021 and enrollment is limited to 96 players. The session will fill up quickly, so don't wait to sign up.
CAMP SCHEDULE
Check-in on the first day takes place between 11:30am-12:30pm. Each day of camp includes classroom, film and gym sessions in the morning, afternoon and evening. Check-out is at 11:30am on the final day. The packing list and 'getting ready' details will be available after you register.
SUPERVISION & DORMS
At PGC, the safety and well-being of each player is our top priority. For nearly the entire day, all the players are together on the court, in class, or in the dining hall. Our staff stay in the dorms with the players to provide supervision & curfew checks.
The players don't have a lot of time in the dorms, as they typically have less than an hour following the evening gym session to shower, have a snack and be in their room before curfew.
The dorms are typically two players to a room, although a few dorms are singles, triples or quads. If desired, you can make a roommate request after you register for your session.
Note: If you don't need a dorm room and will commute each day to camp, the tuition fee will be reduced by $100.
OBSERVING COACHES
Join over 7,500 coaches who have attended PGC course. Coaches consistently tell us spending 5 days at PGC is the most beneficial investment they've made in their coaching career.
At your PGC camp, you'll attend all classroom, video and court sessions – just like players. You'll also benefit from daily interactions with the director and other like­-minded coaches through in-session huddles and meals.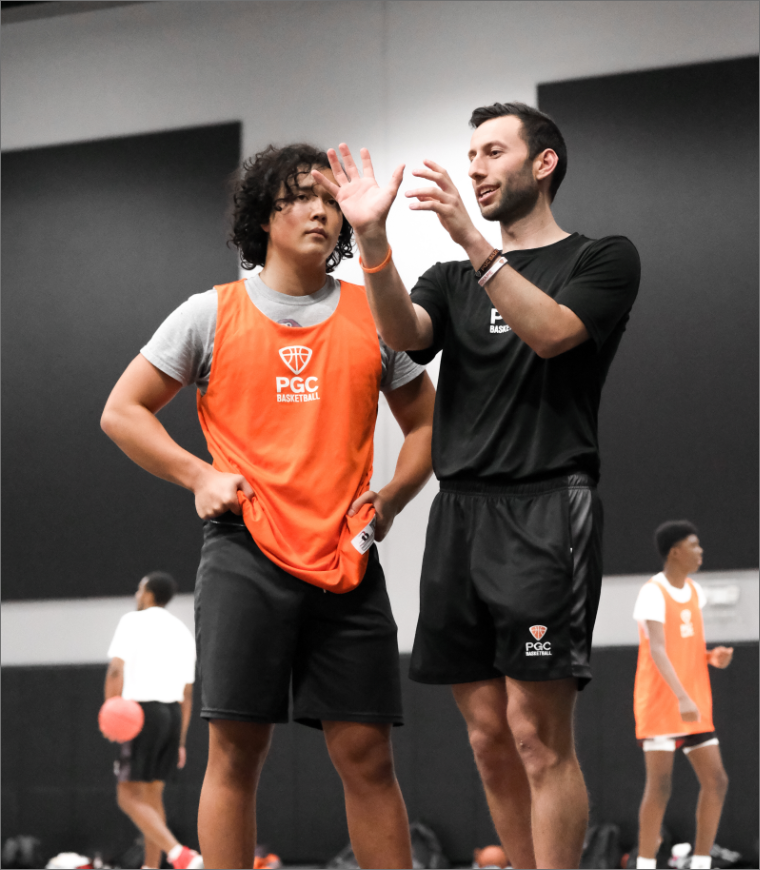 TUITION DETAILS
Tuition Details
Single Camp - Player
Reserve your spot today – meals and accommodations included!
Find Your Camp
3 Camp Pass
Get 3 PGC camps for the price of 2 — and use them this year or any future year.
$2,195
(or 12 payments of $195)
Save Now
Summer Lifetime Pass
Attend up to 3 PGC camps each year for the rest of your playing career — with a one-time investment.
$4,995 $3,995
(or 12 payments of $345)
Save Now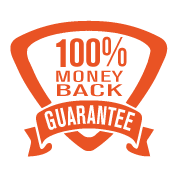 100% Money-Back Guarantee
Attend an entire camp and if you're not satisfied with the basketball education you received, just contact us within three days and we'll give you all your money back.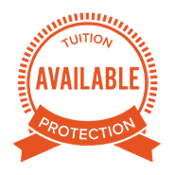 Register Risk-Free
Plans change, we understand. That's why we offer Tuition Protection and Super Protection which gives you a full refund or full credit, depending on when you cancel.
What Players, Parents, & Coaches Are Saying...
Excellent
based on 71 reviews.
See some of the reviews here.
I had shin splints, but never for one second felt left out. I even think I had a better opportunity to grow mentally just getting to watch and soak up all the information I could.
As a result of attending PGC, I have a new commitment in life from it both as a coach but also as an individual, spouse, employee, peer, and leader.
FAQs
Frequently Asked Questions
Will I receive an evaluation at the end of the session?
Players do not receive an evaluation of their skills at the end of their PGC camp. We spend 100% of our time teaching players, not evaluating them.
Players receive feedback from our director, the instructors, and other players throughout each court session, in addition to the dozens of pages of notes most players take in the classroom. We expect players to write down all the helpful feedback they receive all week long, just like any dedicated player would do.
Can I request a roommate?
We do our best to accommodate roommate requests. The dorms are typically two players to a room, although there are a few dorms that are singles, triples or quads.
You can make your roommate request after you register for your session. Your request must be made at least three weeks prior to the start of your session. Any requests made within three weeks of the start date cannot be guaranteed, and we cannot accommodate any requests for roommate changes during check-in.
What if I want to register, but I'd prefer to come with a teammate?
Sure, bring a teammate with you. The more teammates who attend PGC with you, the more games you're likely to win next season.
However, don't wait to register until you convince some teammates to join you, or you may end up losing your spot in the process.
If you only like to attend camps with people you know, think of this as an ideal opportunity to stretch out of your comfort zone. Even if your teammates choose not to enroll, you're going to meet some incredible people—many who you'll be friends with long after your PGC session.
"Before I came to PGC, I was thinking, "I'm not going to know anyone there!". But, as it turns out, I was welcomed into an extraordinary environment of athletes, instructors, and directors who made me feel like I was at home."
— Misha Jones, Manassas Park, Virginia
"What I love most about PGC is the attitude and approach of everyone around me. I have never been surrounded by such great, driven, and positive people. It just shows what kind of athletes PGC attracts."
— Jacquie Chataway, Mississauga, Ontario
What are the dorms like?
Don't expect the dorm rooms to be like the Hilton – they're not. Some are nicer than others, but typically the rooms are standard college dorm rooms.
We attempt to get dorms with air-conditioning whenever possible (nearly all college dorms have AC in the southern states), but some dorms don't have it. You won't spend much time in your room, but if you end up in a dorm that's not very nice (or cool), it'll be a chance for you to practice what you'll learn at PGC about approach and mental toughness.
If you don't require a dorm room for the week, you will save $100 off the tuition fee. We do recommend staying on-campus if possible, as the 'full-immersion experience' is instrumental in the transformation process for players.
Note: Meals are still included for commuting players. Commuting players will need to arrive by 8:45am each morning and get picked up between 9:15-10:15pm each evening, depending on the course.
REGISTER NOW CTA
Many sessions have reduced capacity this summer — Reserve your spot today before this camp sells out.