PGC Grad School
Eligibility: Incoming 11th-12th grade, college players, and coaches
Unlock new dimensions in your game and your leadership, so you can reach your highest potential.
Register Now
Unlock new dimensions in your game and your leadership, so you can reach your highest potential.
Camp eligibility
Incoming 11th-12th grade, college players, and coaches
Download a Free Basketball Brochure & Unlock a Special Gift For Your Player
Click "Download Brochure" to Get Your Gift & Learn How PGC Can Help Your Player Get More Playing Time...
Our highest-level program for you to master your game — and your life.
Most players plateau when they reach higher levels of play and don't get any better.
In this exclusive course, you'll discover how to unlock new dimensions in your game and your leadership, so you can finally reach your highest potential.
THE PGC EXPERIENCE
An Experience Like No Other
Sure, you can get world-class skills training in a few other places too.
But, there is no other place on the planet to develop your basketball IQ, mindset, leadership, playmaking, and confidence — all at the same time.
Basketball IQ
A great player contributes to their team in ways the average fan never notices. However, good coaches always notice these "little things." So, if you want to be a great player, you better learn how to do these things too.
Mindset
Most players play the game with little thought about their mindset. Yet, at every level of play, a winning mindset separates average players from 'the great ones.' At PGC, you'll develop the mindset to be a champion.
Leadership
It takes energy and intelligence to 'run the show' for your team. You have to inspire teammates, foster a sense of urgency, and get others to work together. PGC is your 'leadership laboratory' to develop these skills.
Confidence
What if you could transform your perspective towards setbacks, losing, injuries, being benched, unfair treatment, and all the things that rob you of your confidence and joy? Well, you can — and we'll teach you how.

Communication
Coaches always tell their players to communicate on the court, but most players don't know what to say and resort to useless 'chatter.' At PGC, we'll teach you exactly what to say and how to say it.
Is PGC Grad School Right For You?
Our Grad School camp is designed for 96 PGC grads to be able to apply PGC habits and principles in actual 5-on-5 games.
This course is unlike any other PGC session, and is for experienced Point Guard College course grads and college players who truly want to get better — regardless of position.
The PGC Grad School has been the highlight of my summer and will probably be the highlight of my year. I left a different person with a new perspective on life. I met so many genuine people who I will ever be grateful for. Thank you for giving me the chance to better my game and learn about 'life mastery'. It has literally changed my life! I will forever cherish the knowledge gained at Grad School.
What Grad School Includes…
5 days of intense learning with an all-star line-up of PGC staff.
An intimate environment with PGC grads and elite-level players.
Having a team for the week and playing 5-on-5 games each day.
Who Grad School Is Not For…
Players who want to grow as a player, but not as a person.
Players who aren't ready to stretch beyond their comfort zones.
Players who haven't attended a PGC camp (unless you're high-level).
WHAT YOU'LL GET
DEVELOP THESE SKILLS:
At Grad School, you'll discover how to:
Apply PGC habits to actual game situations
Adapt your game to special end-of-game situations
Identify limiting beliefs and how to create breakthroughs
Develop a powerful state-of-mind to become unstoppable
Benefit from special sessions on nutrition and recovery
Apply leadership principles from other PGC courses to tackle challenging in-game situations
Take your life to the next level through sessions on personal finances, career planning, and lifestyle design
Transform in each of these areas and you'll be primed to have the best year in your entire career.
THE DEEPER IMPACT…
Beyond competing against other top PGC grads and taking your game to a new level, Grad School will have an even deeper impact.
Here's how one PGC grad described her transformation:
"PGC Grad School has completely changed my identity of who I am as a basketball player, and who I am as a person."
Read What Happened to Her After the Week >>
"I was pulled outside of my comfort zone by leading and supporting my teammates, as well as telling them the truth in love.
I have become a more confident basketball player and leader, and I am committed to bringing my new identity home with me to my teammates.
I have met so many new people and have had really inspiring conversations that will last a lifetime.
A couple months after the session, I signed with Trinity Western University to play basketball, and I believe I wouldn't have made it there without everything you taught me. Thank you so much." 🙂
Alicia Unruh, Abbotsford, BC
CAMP DETAILS
Camp Details
ENROLLMENT
This course is open to male and female college players and PGC grads entering 11th - 12th & College who have completed the Point Guard College course.
This is our only PGC Grad School offered and enrollment is limited to 96 players. The session will fill up quickly, so don't wait to sign up.
CAMP SCHEDULE
Each day of camp includes multiple classroom, film and gym sessions in the morning, afternoon and evening.
Camp Check-in & Check-out: Check-in on the first day takes place between 11:30am-12:30pm. Check-out is at 11:30am on the final day.
The packing list and 'getting ready' details will be available in the weeks leading up to your session.
OVERNIGHT CAMP SUPERVISION & DORMS
At PGC, the safety and well-being of each player is our top priority. For nearly the entire day, all the players are together on the court, in class, or in the dining hall. Our staff stay in the dorms with the players to provide supervision & curfew checks.
The players don't have a lot of time in the dorms, as they typically have less than an hour following the evening gym session to shower, have a snack and be in their room before curfew.
The dorms are typically two players (of the same age) to a room. If desired, you can make a roommate request during the registration process.
OBSERVING COACHES
Join over 10,000 coaches who have attended PGC course. Coaches consistently tell us spending 5 days at PGC is the most beneficial investment they've made in their coaching career.
At your PGC camp, you'll attend all classroom, video and court sessions – just like players. You'll also benefit from daily interactions with the director and other like­-minded coaches through in-session huddles and meals.
If you're thinking about sending your players to PGC check out our Partner Program to receive FREE tuition and special discounts available exclusively for your players.
SPEAK WITH A CAMP SPECIALIST
Have questions about camp and want us to call you? Choose a time that's convenient for you and we'll give you a call then.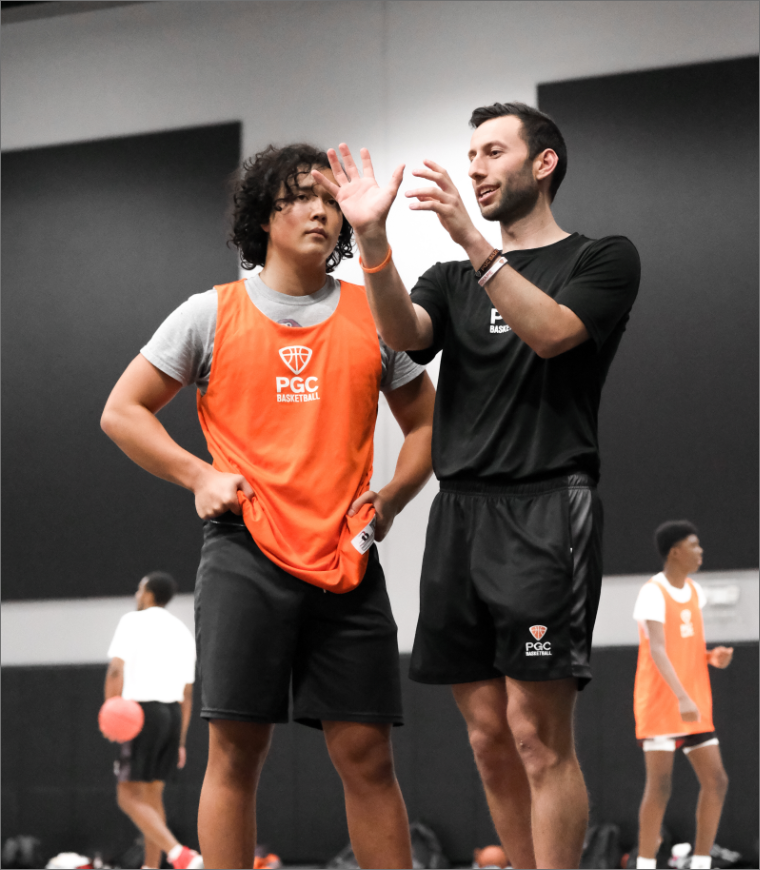 3-CAMP CURRICULUM
Did You Know…

PGC Offers a 3-Course Curriculum
A curriculum that's been specifically designed to progress from one course to the next:
1. Playmaker College → 2. Scoring College → 3. Point Guard College
This is Why We Created Our 3-Camp Pass
The 3-Camp Pass makes it easier to attend ALL our camps and gives your child access to 3 camps for the price of 2.
(A 33% SAVINGS)
The pass can be used this summer or any following summer and can be applied to ANY combination of our camps.

We also offer a Lifetime Pass available after you register for $4,995.
With the Lifetime Pass, your child can attend up to 3 PGC camps each year for the rest of their playing career (including college!).
And with our No-Risk Guarantee, regardless of which pass you purchase (3-Camp Pass or Lifetime Pass), if your child doesn't want to return for another camp, contact us after their first camp and within this calendar year and we'll refund the entire pass fee.
TUITION DETAILS
Tuition Details
Register TODAY Before Camps Sell Out!
Join over 125,000 players & 10,000 coaches who have attended PGC.
COMMUTER – PLAYER
Registration includes meals only (daily drop-off at 8am and pick-up at 10pm).
Find Your Camp
OVERNIGHT – PLAYER
Registration includes meals & accommodations for 5 days and 4 nights.
Find Your Camp
3 Camp Pass
Get 3 PGC camps for the price of 2 – and use them this year or any future year.*
$2,395
(monthly payment option available)
Save Now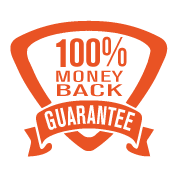 The PGC Promise
If your child attends the entire camp and you're not satisfied with their basketball experience, contact us anytime this calendar year and we'll give you all your money back.*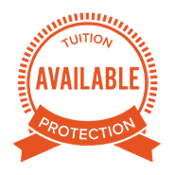 Register Risk-Free
Plans change, we understand. That's why we offer Tuition Protection and Super Protection which gives you a full refund or full credit, depending on when you cancel.
What Players, Parents, & Coaches Are Saying...
Excellent 4.75/5
based on over 20.5k reviews.
This was definitely the best out of all the PGC camps that I have attended. I was able to learn a ton and also really enjoyed it. I liked that it had less time where we were just watching people demo the next drill and more time being able to do it/playing. I also liked that we had teams for the week because we got to know them so well.
This week was great. I loved how we were put with our team on day two which gave us time to bond and get to know each other. I loved the amount of basketball we played and I believe the classroom session are what we impact me the most.
This camp was my favorite camp yet, with all the connections i've made and all of the real life advice and experience i've learned from this week, i feel like this camp with impact my life more than any other camp i've been to.
PGC Grad school has been incredibly helpful for me as a player and person because of what we learned about in the classroom and from the experiences and discussion I had with the coaches who shared their wisdom and success with me
This week has been exactly what I needed to get the tools to help advance my program. From the concepts taught in the camp, to the collaboration with the other observing coaches, this week was a life and game changer for me.
It was a mentally and physically exhausting week but I would do it again in a heart beat. The kind loving people around and just the genuine care each of the instructors has for the players is fantastic.
I loved how we had the same team for the entire camp. The things we learned on and off the court from all the great players, instructors, observing coaches, and the director are so valuable.
As a result of attending PGC, I have a new commitment in life from it both as a coach but also as an individual, spouse, employee, peer, and leader.
This week was great, it's my dream basketball week. the situation here in okc is also great, it made for an easy week with very few problems.
PGC was great, it helped me be a different type of leader that i usually am not, it is so fun and enjoyable.
This week has been one of my top basketball experiences of my life.
Incredible week! Worth every dollar we paid!
FAQs
Frequently Asked Questions
How do we know it will be worth it?
Over 125,000 players and 7,500 coaches have attended a PGC camp over the past 30 years and the feedback is consistent.
Players who are eager to learn and get better have a really special experience. A player who thinks they know it all already and isn't interested in getting better doesn't typically enjoy their time with us.
As long as your son or daughter has a passion for the game and wants to improve, they're going to love their time at PGC.
As we stand behind the experience we provide, and to remove any risk for you, we are the only camp in the camp industry to offer a 100% Money-Back Guarantee.
If your child attends the entire camp and you're not satisfied with their basketball experience, contact us anytime this calendar year and we'll give you all your money back.
But don't just take our word on the impact of the PGC experience. Check out what a few PGC grads had to share about their time at PGC:

If I'm on the waiting list for a sold out session, how do I know if a spot comes available?
Once a session sells out, if spots come available, we contact all the players on the wait list at the same time. The spots are then filled on a first-come, first-served basis.
What are my chances of getting into a camp if I'm on the waiting list?
Spots occasionally become available within a month or two of the start date of a sold-out session. Your chances depend on how many cancellations there are for a given session and how many other athletes are on the waiting list at the time spots become available.
Will I receive an evaluation at the end of the session?
Players do not receive an evaluation of their skills at the end of their PGC camp. We spend 100% of our time teaching players, not evaluating them.
Players receive feedback from our director, the instructors, and other players throughout each court session, in addition to the dozens of pages of notes most players take in the classroom. We expect players to write down all the helpful feedback they receive all week long, just like any dedicated player would do.
Can I request a roommate?
We do our best to accommodate roommate requests. The dorms are typically two players to a room, although there are a few dorms that are singles, triples or quads.
You can make your roommate request after you register for your session. Your request must be made at least three weeks prior to the start of your session. Any requests made within three weeks of the start date cannot be guaranteed, and we cannot accommodate any requests for roommate changes during check-in.
What if we want to register, but our child would prefer to come with a teammate?
Sure, they can bring a teammate with them. The more teammates who attend PGC with them, the more games they're likely to win next season.
However, don't wait to register until they convince some teammates to join them, or you may end up losing your spot in the process.
If your child only likes to attend camps with people they know, think of this as an ideal opportunity to stretch them out of their comfort zone. Even if their teammates choose not to enroll, they're going to meet some incredible people—many who they'll be friends with long after their PGC session.
"Before I came to PGC, I was thinking, "I'm not going to know anyone there!". But, as it turns out, I was welcomed into an extraordinary environment of athletes, instructors, and directors who made me feel like I was at home."
— Misha Jones, Manassas Park, Virginia
"What I love most about PGC is the attitude and approach of everyone around me. I have never been surrounded by such great, driven, and positive people. It just shows what kind of athletes PGC attracts."
— Jacquie Chataway, Mississauga, Ontario
What are the dorms like?
Don't expect the dorm rooms to be like the Hilton – they're not. Some are nicer than others, but typically the rooms are standard college dorm rooms.
We attempt to get dorms with air-conditioning whenever possible (nearly all college dorms have AC in the southern states), but some dorms don't have it. You won't spend much time in your room, but if you end up in a dorm that's not very nice (or cool), it'll be a chance for you to practice what you'll learn at PGC about approach and mental toughness.
If you don't require a dorm room for the week, you will save $100 off the tuition fee. We do recommend staying on-campus if possible, as the 'full-immersion experience' is instrumental in the transformation process for players.
Note: Meals are still included for commuting players.
What if we can't afford the tuition fee?
How determined are you or your child to attend a PGC camp?
If you are truly determined, there are ways to make it happen, even if you are financially challenged. Lots of parents and players have done it. We hear their stories all the time.
If you can't help your child pay for the camp, don't let that stop you. Right now, a player in Texas is figuring out how many lawns he has to mow to get to a session, while a player in Chicago is calculating how many driveways she has to shovel to get to a camp. For decades now, players have been resourceful in finding ways to raise the money they need to attend. What about you?
Here are a few quick ideas to assist your child, as they can:
Get a part-time job and pay some of the tuition fee. Many of our players babysit, flip burgers, hold fundraisers or wash dishes in order to attend PGC.
See if their school's basketball program or athletic department will support them.
Ask family members to put holiday and/or birthday gift money towards the tuition fee.
Ask a coach or a teacher for help in seeking financial assistance from a community organization. Many local small businesses raise money to support young people who need assistance—especially if the opportunity is focused on leadership and character development.
As a competitive athlete, your child will always face obstacles in their life, and some may seem impossible to overcome. But whatever the current circumstances, there is someone out there who has faced the exact same circumstances and found a way to realize their goals.
Once they've done these things, if they still need assistance, let us know and we'll do our part to support you. We help many players each year, especially when they've shown us their level of commitment to attending PGC. Get further details here.
Note: We also provide a financial discount for clergy and military families. Contact us for details.
What if the camp is just too far away?
The average PGC camp attracts players from 11 different states, as well as a handful of international players. Hundreds of players fly, endure long bus rides, or beg a parent or coach to drive them 10-12 hours to get to PGC. We are constantly amazed at how far some players will travel to attend a session.
Right now, players in North Dakota, Alaska, Lithuania, and New Zealand are coming up with creative ways to get themselves to PGC.
So, don't let distance be a deal-breaker for you. Where there's a will, there's usually a way.
"When we left PGC, we had a 10-hour trip ahead of us, so I thought that Daymon would sleep most of the way home. Although physically exhausted, he was so energized and excited that we talked for over nine hours about his experience at PGC. He said, 'Dad, this was one of the greatest weeks of my life.' Last night, I watched him play in open gym and he is already incorporating what he learned into his game. Thanks for the positive impact that you made on our son."
— Joe Osborn, Fort Wayne, Indiana.
How do I know if my child is good enough to attend?
We get this question often and it's not about being 'good enough.'
If your child is a dedicated player who loves the game and wants to improve, they'll fit right in. If they're not interested in learning the game, PGC is probably not for them, regardless of how good they are.
Players are placed in skill-based groups, so if your child is a less experienced player, they'll be with others who are similar — and if they're one of the top players, they'll be with other top players.
What if I need to cancel my registration?
Things sometimes come up that are unavoidable—we get it. That's why we offer Tuition Protection options, so you can have peace-of-mind.
Cancellation Policy: If you can't attend your camp for any reason, including schedule conflicts, last-minute injuries, a concussion, an unexpected illness, or a family emergency, as long as it's at least 14 days before your session, you can transfer 100% of your camp fees paid to a future camp, transfer it to a friend, or donate it to an underprivileged player. Cancellations within 14 days of the camp will receive a 50% PGC credit for fees paid.
In the event that PGC cancels a session, due to restrictions imposed by government authorities or the facility, 100% of the tuition fees paid will be credited towards a future PGC camp. Without a protection plan, tuition is non-refundable.
Tuition Protection - Gives you a full refund if you cancel more than 30 days before your camp and a full PGC credit if you cancel within 30 days. ($55)
Super Protection - Gives you a full refund if you cancel more than 3 days before your camp and a full PGC credit if you cancel within 3 days. ($95)
What about injuries?
If you're injured prior to your session, we recommend you still attend. Many players have done this, and nearly every player has said they were glad they did. The majority of teaching takes place in the classroom, so as long as you can write and sit in a chair, you'll get all the information that every other player receives.
Note: Every player's health and safety is our utmost priority. We've consulted college coaches and top athletic trainers to ensure we're taking every precaution possible to minimize the risk of injuries at the camp, including managing the physical load placed on players and ensuring proper rest and recovery time. We will also have an athletic trainer onsite for the duration of the camp.