Scoring College - 2-Day
Eligibility: Incoming 7th-12th grade players and coaches
Alachua, FL
Legacy Park Multipurpose Center
October 2 – 3, 2021
(Sat 2pm-8pm
Sun 10am-4pm)
Register Now
Alachua, FL
Legacy Park Multipurpose Center
October 2 – 3, 2021
(Sat 2pm-8pm
Sun 10am-4pm)
Camp eligibility
Incoming 7th-12th grade players and coaches
Become an Unstoppable Scorer from Every Position on the Court
No player wants to sit and watch others make big plays, break scoring records, and get scholarships.
Develop the scoring package and mindset you need to dominate the competition next season.
THE PGC EXPERIENCE
You Deserve the Best Training — Period.
Sure, you can get world-class skills training in a few other places too.
But, there is no other place on the planet to develop your basketball IQ, mindset, leadership, playmaking, and confidence — all at the same time.
Basketball IQ
A great player contributes to their team in ways the average fan never notices. However, good coaches always notice these "little things." So, if you want to be a great player, you better learn how to do these things too.
Mindset
Most players play the game with little thought about their mindset. Yet, at every level of play, a winning mindset separates average players from 'the great ones.' At PGC, you'll develop the mindset to be a champion.
Leadership
It takes energy and intelligence to 'run the show' for your team. You have to inspire teammates, foster a sense of urgency, and get others to work together. PGC is your 'leadership laboratory' to develop these skills.
Confidence
What if you could transform your perspective towards setbacks, losing, injuries, being benched, unfair treatment, and all the things that rob you of your confidence and joy? Well, you can — and we'll teach you how.

Communication
Coaches always tell their players to communicate on the court, but most players don't know what to say and resort to useless 'chatter.' At PGC, we'll teach you exactly what to say and how to say it.
Is PGC Right For You?
Each year, 12,000 players from middle school to college attend a PGC camp — but PGC is not for every player.
PGC is for dedicated players who truly want to get better — regardless of position or skill level.
Take a Tour! Get 3 free videos with an inside look at PGC classroom, court, and film breakdown sessions.

Just getting home from an incredible week at Scoring College. I had 8 players and 2 observing coaches with me. Fantastic week. Worth the cost by far. Best 'camp' I've ever seen.
What You'll Do at PGC…
Hear It – Each habit or skill is taught in the classroom first.
See It – Players watch film of pro players using each habit.
Do It – Players learn to apply each habit in game situations.
What You Won't Do at PGC…
There are no talent shows or swim breaks.
There are no celebrity autograph sessions.
And, we don't roll out the balls and "just play."
WHAT YOU'LL GET
DEVELOP THESE SKILLS
In this course, players discover how to:
Beat their defender off the catch and dribble
Finish creatively in the paint like Steph Curry
Take charges and get the call like Debbie Black
Get their shot off against taller, longer defenders
Use fakes to create advantages like Candace Parker
Use their training time better so they improve faster
Read and attack ball screen defenders like Jamal Murray
Players transform in these areas and return to their team with the ability to read the defense, get buckets, and stand out on any court.
THE DEEPER IMPACT…
Beyond skills, this camp equips players with a champion's mindset for their career — and life. Through our teachings and special competitions, players have this mindset strengthened every day:
Adversity – How to be 'unruffleable' in every situation.
Resilience – How to build mental toughness with every decision.
Mistake-response – How to respond to mistakes with composure.
Here's how a corporate VP described what he saw from his son:
Read What He Found Remarkable »
"My son Cam just came home from spending a week with you. I want to express how impressed I am with your program at PGC. The changes I see in him are remarkable!
I'm certainly thankful for the basketball skills he gained from your school, but more importantly, the life lessons he has learned and is now implementing are what matter to me the most.
He has not stopped talking about being an "A player", changing his "approach", work ethic, ways he wants to develop and lead others, and "leaving things better than he found them."
In corporate America, these are huge ideals I teach to my people and I feel that Cam has taken a huge step in his life towards bettering himself as a young man.
We have already taken advantage of the lifetime pass and he will be attending PGC throughout his playing career.
We are thrilled with Cam's PGC experience and I will commit to being your biggest cheerleader within my circle of influence. I've already worked in some of the lessons he brought home with him for my next corporate presentation.
Thank you again for the impact you have had on him and I look forward to him continuing to grow with you as he continues his PGC experience throughout the years.
Trent Presley
Corporate Vice President
Want more? Read thousands of similar, unsolicited reviews on our site or independently on Trust Pilot or Facebook.
CAMP DETAILS
Camp Details
ENROLLMENT
This camp is open to male and female players entering 7th - 12th Grade.
We limit sessions to 48-96 players, depending on gym size, with a 12:1 player-to-coach ratio. Other camps are often 2-3 times this size, but we don't take any more players than our camp director can know by name.
Our sessions fill up and we turn away lots of players each summer, so don't wait to sign up.
CAMP SCHEDULE
Day 1
Camp starts at 2:00pm and ends at 8:00pm.
Day 2
Camp starts at 10:00am and ends at 4:00pm.
Each day includes interactive classroom and video sessions, as well as action-packed gym sessions.
Note: There is a short meal break each day for players to eat a bag lunch/dinner or for parents to drop off food.
CAMP STAFF
At many camps, the Director is a celebrity athlete or coach who lends his or her name to the program — but little else.
At PGC camps, the Director personally leads every session and takes the time to know every player by name.
Our team of Instructors will be there to inspire and support your child through every session. Our Instructors are typically PGC grads who have played college basketball and coach high school or college basketball.
"I have worked with some great teachers of the game, however, this week at PGC, I observed the best teacher I've ever seen. The sessions were powerful, purposeful, and efficient. Not a session went by where I wasn't thrilled with the content and delivery. I can't tell you how impressed I am with PGC."
— Coach Dave Jankowski, La Palma, California
OBSERVING COACHES
Join over 7,500 coaches who have attended PGC course. Coaches consistently tell us the time they spent at PGC is the most beneficial investment they've made in their coaching career.
At your PGC camp, you'll attend all classroom, video and court sessions – just like players. You'll also benefit from daily interactions with the director and other like­-minded coaches through in-session huddles.
TUITION DETAILS
Tuition Details
Register a Player
Register with a $95 deposit until 3 weeks before your camp.
Closed
Closed
Get a Fall Camp Pass
Get 3 weekend camps for the price of 2 — use now and any future year.
CLOSED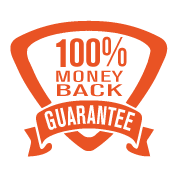 100% Money-Back Guarantee
Attend an entire camp and if you're not satisfied with the basketball education you received, just contact us within three days and we'll give you all your money back.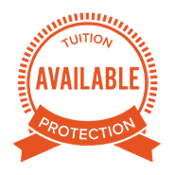 Register Risk-Free
Plans change, we understand. That's why we offer Tuition Protection and Super Protection which gives you a full refund or full credit, depending on when you cancel.
YOUR DIRECTOR
Meet Your Director
Rudy Bentley Jr.
Rudy Bentley, a 2x PGC grad, a four-year college starter and former collegiate coach, has transformed the journey of players and coaches all across the globe. Rudy knows what it's like to be undervalued, feel overlooked, and face adversity. But unlike so many high school athletes, he didn't let those circumstances get the best of him. He persevered and overcame.
Known as a great penetrator and creator for his teammates, Rudy was in the top four in assists per game every year in their conference....
FAQs
Frequently Asked Questions
If I'm on the waiting list for a sold out session, how do I know if a spot comes available?
Once a session sells out, if spots come available, we contact all the players on the wait list at the same time. The spots are then filled on a first-come, first-served basis.
What if I don't know my fall schedule yet?
You can wait until you know your fall schedule before you register. The only problem is, the session you want to attend may be sold out.
To make it risk-free for you, we have two Tuition Protection options available when you reserve your spot (see below). In addition, as long as it's at least two weeks prior to your session, you can transfer to another camp without any additional cost.
What if we want to register, but our child would prefer to come with a teammate?
Sure, they can bring a teammate with them. The more teammates who attend PGC with them, the more games they're likely to win next season.
However, don't wait to register until they convince some teammates to join them, or you may end up losing your spot in the process.
If your child only likes to attend camps with people they know, think of this as an ideal opportunity to stretch them out of their comfort zone. Even if their teammates choose not to enroll, they're going to meet some incredible people—many who they'll be friends with long after their PGC session.
"Before I came to PGC, I was thinking, "I'm not going to know anyone there!". But, as it turns out, I was welcomed into an extraordinary environment of athletes, instructors, and directors who made me feel like I was at home."
— Misha Jones, Manassas Park, Virginia
"What I love most about PGC is the attitude and approach of everyone around me. I have never been surrounded by such great, driven, and positive people. It just shows what kind of athletes PGC attracts."
— Jacquie Chataway, Mississauga, Ontario
What if I've attended a Scoring College overnight camp?
No problem! If you've attended the 5-day/4-night Scoring College camp previously, the 2-day camp will be a great refresher!
What if I need to cancel my registration?
Things sometimes come up that are unavoidable—we get it. That's why we offer Tuition Protection options, so you can have peace-of-mind.
Cancellation Policy: If you can't attend your camp for any reason, including schedule conflicts, last-minute injuries, a concussion, an unexpected illness, or a family emergency, as long as it's at least 14 days before your session, you can transfer 100% of your camp fees paid to a future camp, transfer it to a friend, or donate it to an underprivileged player. Cancellations within 14 days of the camp will receive a 50% PGC credit for fees paid.
In the event that PGC cancels a session, including due to restrictions imposed by by government authorities or the college or facility, 100% of the tuition fees paid will be credited towards a future PGC camp. Without a protection plan, tuition is non-refundable.
Tuition Protection - Gives you a full refund if you cancel more than 30 days before your camp and a full PGC credit if you cancel within 30 days. ($35)
Super Protection - Gives you a full refund if you cancel more than 3 days before your camp and a full PGC credit if you cancel within 3 days. ($55)
What health and safety precautions are planned for camps?
We will implement safety measures based on guidance from health authorities and requirements from host facilities. These measures may change leading up to camp.
There are detailed procedures for specific situations on this page.
14-Day Online Shooting Course
How Does It Work?
Each 14-day on-demand course includes daily instruction, film breakdown, mindset training, workouts, and self-guided shooting tests, which you can complete at your own pace.
I'm amazed at how I can see improvement and how fast it has happened!! I love this course and am so excited to keep doing it!"
— Bella Bone, PGC Online Shooting College Grad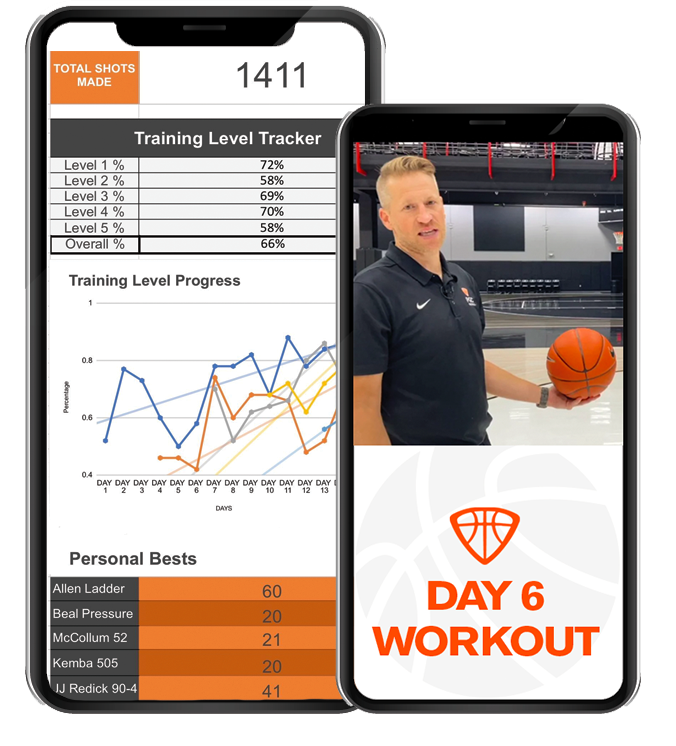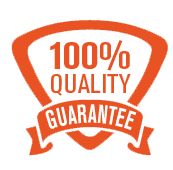 Our Quality Guarantee
Feel confident when you sign-up for the 14-Day Online Shooting course. If you're not satisfied with the program, we'll give you a full refund.
Many sessions have reduced capacity this summer — Reserve your spot today before this camp sells out.