Skills Academy
Eligibility: Incoming 4th-7th grade players and coaches
The skills development, inspiration, and decision-making practice young players need!
Register Now
The skills development, inspiration, and decision-making practice young players need!
Camp eligibility
Incoming 4th-7th grade players and coaches
JOIN THE PRIORITY LIST TODAY
Enter your email address to make sure you're among the first to know when we release our 2023 Summer camp schedule...
Help Your Child Become the Most Skilled Player on the Floor
No parent wants to see their child get cut or sit on the bench all season long — that's frustrating for everyone.
Every young player needs the skills and winning mindset to be able to make plays, score baskets, and lead their team.
THE PGC EXPERIENCE
Your Child Deserves the Best Training — Period.
Typical camps with traditional 'stations' won't help your child get ahead of the pack. Neither will just playing countless AAU games.
Young players need cutting-edge skill development, decision-making training, and loads of inspiration.
At a Skills Academy camp, players get all three.
Is PGC Right For Your Child?
Skills Academy camps are for incoming 4th-7th grade players — regardless of skill level or experience.
As long as a player wants to get better, they'll have a fun and rewarding time with us.
Take a Tour! Get 3 free videos with an inside look at PGC classroom, court, and film breakdown sessions.

PGC's lessons on leadership, confidence and doing the little things are a must for any young player, regardless of position.
What Players Do at PGC…
Hear It – Each concept is taught to the players first.
See It – Players watch game film of pros using each skill.
Do It – Players develop each skill through special games.
What Players Don't Do at PGC…
There are no talent shows or swim breaks.
There are no celebrity autograph sessions.
And, we don't roll out the balls and "just play."
WHAT THEY'LL GET
At Skills Academy, players learn:
Five key skills – ball control, shooting, passing, vision, movement
How to improve athleticism, balance, and coordination
How to make layups against contact
How to see the floor and find open teammates
How to develop an effortless shooting stroke
How to have fun while learning new skills
How to be a leader instead of a follower
WHAT SETS THIS CAMP APART
Most camps do a few drills and then roll out the balls for the kids to play. The camps are usually fun, but often lead to little improvement.
At Skills Academy camps, we want players to actually get better. Every minute of camp has been designed to maximize the learning experience — while having lots of fun too.
That's why no player who wants to improve in basketball should miss out on this camp.
CAMP DETAILS
Camp Details
ENROLLMENT
This camp is open to boys and girls entering 4th - 7th grade and is the ideal starting place for any player new to PGC.
The majority of our day camps are limited to no more than 75 players to maximize each player's learning experience. Typical camps are 2-3 times this size, but we don't take any more players than our camp director can know by name.
Our camps fill up and we turn away lots of players each summer, so don't wait to sign up.
CAMP SCHEDULE
The camp runs from 9:00am-4:00pm and check-in on the first day is from 8:25am-8:50am.
Each day includes short interactive classroom and video sessions, as well as action-packed gym sessions.
The final day of camp ends at 2:00pm and parents are invited to come at 1:30pm for the closing wrap-up.
Note: There is a 30-minute lunch break for players to eat a bag lunch or for parents to drop off lunch.
CAMP STAFF
At many camps, the Director is a celebrity athlete or coach who lends his or her name to the program — but little else.
At PGC camps, the Director personally leads every session and takes the time to know every player by name.
Our team of Instructors will be there to inspire and support your child through every session. Our Instructors are typically PGC grads who have played college basketball and coach high school or college basketball.
"I have worked with some great teachers of the game, however, this week at PGC, I observed the best teacher I've ever seen. The sessions were powerful, purposeful, and efficient. Not a session went by where I wasn't thrilled with the content and delivery. I can't tell you how impressed I am with PGC."
— Coach Dave Jankowski, La Palma, California
OBSERVING COACHES
Join over 7,500 coaches who have attended PGC course. Coaches consistently tell us the time they spent at PGC is the most beneficial investment they've made in their coaching career.
At your PGC camp, you'll attend all classroom, video and court sessions – just like players. You'll also benefit from daily interactions with the director and other like­-minded coaches through in-session huddles.
2-CAMP PASS
Did You Know…

We Offer a 2-Camp Pass
As players benefit greatly from attending a Skills Academy camp a second time, or progressing to a Playmaker College day camp, we've created a 2-Camp Pass so you save 80% off your next 5-day camp.
No-Risk Guarantee:
If your child doesn't want to return for another camp, contact us within 3 days after the first camp and we'll refund the entire 2-Camp Pass fee.
TUITION DETAILS
Tuition Details
Registration Opens Monday, Jan 30. First 2,500 Signups Receive a $100 Discount
2 Camp Pass
For only $100 more, get this camp plus another day camp in a future year.
FIND YOUR CAMP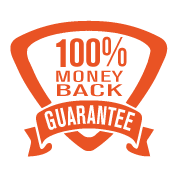 100% Money-Back Guarantee
If your child attends the entire camp and you're not satisfied with the basketball education they received, just contact us within three days and we'll give you all your money back.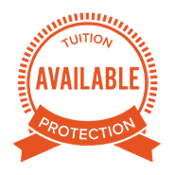 Register Risk-Free
Plans change, we understand. That's why we offer Tuition Protection ($35) and Super Protection ($55) which gives you a full refund or full credit, depending on when you cancel.
What Players, Parents, & Coaches Are Saying...
Excellent 4.75/5
based on 7000 reviews.
See some of the reviews here.
Since I started playing basketball and started to attended Basketball camps. I've been to many in my little time but this being my first PGC camp was by far my favorite and the best one for an overall experience. I learned more than just basketball I learned how to be a better person and what it takes to be successful in life. Thank you
Creighton (11 years old absolutely loved Katie and the entire crew. He could not stop talking about how much he learned this week in camp and how it was one of his favorite camps he had ever attended. After camp concluded we went to a father/son camp in IA City and Creighton Immediately implemented what he had learned.
This camp was very fun and I not only learned on the court, but in the classroom as well. I think it was nice how we got to learn about the game in both environments and build new relationships with teammates and competitors.
I like how everyone was so exited and would help you if you did something wrong or if you where doing so thing good they would tell you and chère you on
The best youth basketball camp I've attended. Kids not only had tons of fun, the drills, concepts and life lessons are of top quality as well.
I learned so much and had such a great time.I learned how to be a energy raiser and different tips and skills of how to play basketball.
Very caring and professional coaching that we received from the director and other supporting instructors. Impressive
It was fun! I love how much energy pgc has. Every instructor has a lot of competition and That was the most awesome week!
This was the best camp ever. I loved the balance between class and play. Definitely wanting to do more
Above excellent use of ways to respond to players lack of focus or to bringing in players for activities.
It's very fun and I was also challenged on certain drills but everyone was very encouraging.
I developed a lot in the one week we were here and the coaches were incredible
I learned a lot of new things throughout this week that will help me in my game.
It was fun and challenging. I was challenged and grew.
It was fun and made me a better basketball player
FAQs
Frequently Asked Questions
How do I know if my child is good enough to attend?
We get this question often and it's not about being 'good enough.'
If your child is a dedicated player who loves the game and wants to improve, they'll fit right in. If they're not interested in learning the game, PGC is probably not for them, regardless of how good they are.
Players are placed in skill-based groups, so if your child is a less experienced player, they'll be with others who are similar — and if they're one of the top players, they'll be with other top players.
How do we know it will be worth it?
Over 110,000 players and 7,500 coaches have been attended a PGC camp over the past 30 years and the feedback is consistent.
Players who are eager to learn and get better have a really special experience. A player who thinks they know it all already and isn't interested in getting better doesn't typically enjoy their time with us.
As long as your child has a passion for the game and wants to improve, they're going to love their time at PGC.
As we stand behind the experience we provide, and to remove any risk for you, we are the only camp in the camp industry to offer a 100% Money-Back Guarantee..
If your child attends the entire camp and you're not satisfied with the basketball education they received, contact us within 3 days of the camp and we'll give you all your money back.
What's the competition level like at each session?
While the level of competition may vary slightly from session to session, there is nearly always suitable competition for the varying levels of the players. We occasionally have a pro player or top NCAA player who is significantly better than everyone else, but these players understand the intention of the week is development and learning, not competition. As long you as understand this too, it won't matter much who you're competing against through the week.
Speaking of top players, while there are significantly more high school players than college players in attendance at Scoring College and Point Guard College courses, college players typically benefit as much if not more than high school players. As we teach details and subtleties of the game, we've found the more playing experience someone has, the more likely it is they'll benefit from a PGC camp.
What if the camp is just too far away?
The average PGC camp attracts players from 11 different states, as well as a handful of international players. Hundreds of players fly, endure long bus rides, or beg a parent or coach to drive them 10-12 hours to get to PGC. We are constantly amazed at how far some players will travel to attend a session.
Right now, players in North Dakota, Alaska, Lithuania, and New Zealand are coming up with creative ways to get themselves to PGC.
So, don't let distance be a deal-breaker for you. Where there's a will, there's usually a way.
"When we left PGC, we had a 10-hour trip ahead of us, so I thought that Daymon would sleep most of the way home. Although physically exhausted, he was so energized and excited that we talked for over nine hours about his experience at PGC. He said, 'Dad, this was one of the greatest weeks of my life.' Last night, I watched him play in open gym and he is already incorporating what he learned into his game. Thanks for the positive impact that you made on our son."
— Joe Osborn, Fort Wayne, Indiana.
What if we don't know our summer schedule yet?
You can wait until you know your child's complete summer schedule before you register. The only problem is, the session you want to register for may be sold out by then.
To make it risk-free for you, we have two Tuition Protection options available when you reserve your spot (see below). In addition, as long as it's at least two weeks prior to your session, you can transfer to another camp without any additional cost.
What if I need to cancel my registration?
Things sometimes come up that are unavoidable—we get it. That's why we offer Tuition Protection options, so you can have peace-of-mind.
Cancellation Policy: If you can't attend your camp for any reason, including schedule conflicts, last-minute injuries, a concussion, an unexpected illness, or a family emergency, as long as it's at least 14 days before your session, you can transfer 100% of your camp fees paid to a future camp, transfer it to a friend, or donate it to an underprivileged player. Cancellations within 14 days of the camp will receive a 50% PGC credit for fees paid.
In the event that PGC cancels a session, including due to restrictions imposed by by government authorities or the college or facility, 100% of the tuition fees paid will be credited towards a future PGC camp. Without a protection plan, tuition is non-refundable.
Tuition Protection - Gives you a full refund if you cancel more than 30 days before your camp and a full PGC credit if you cancel within 30 days. ($35)
Super Protection - Gives you a full refund if you cancel more than 3 days before your camp and a full PGC credit if you cancel within 3 days. ($55)
What health and safety precautions are planned for camps?
We will implement safety measures based on guidance from health authorities and requirements from host facilities. These measures may change leading up to camp.
There are detailed procedures for specific situations on this page.
What are my chances of getting into a camp if I'm on the waiting list?
Spots occasionally become available within a month or two of the start date of a sold-out session. Your chances depend on how many cancellations there are for a given session and how many other athletes are on the waiting list at the time spots become available.
What if we can't afford the tuition fee?
How determined are you or your child to attend a PGC camp?
If you are truly determined, there are ways to make it happen, even if you are financially challenged. Lots of parents and players have done it. We hear their stories all the time.
If you can't help your child pay for the camp, don't let that stop you. Right now, a player in Texas is figuring out how many lawns he has to mow to get to a session, while a player in Chicago is calculating how many driveways she has to shovel to get to a camp. For decades now, players have been resourceful in finding ways to raise the money they need to attend. What about you?
Here are a few quick ideas to assist your child, as they can:
Get a part-time job and pay some of the tuition fee. Many of our players babysit, flip burgers, hold fundraisers or wash dishes in order to attend PGC.
See if their school's basketball program or athletic department will support them.
Ask family members to put holiday and/or birthday gift money towards the tuition fee.
Ask a coach or a teacher for help in seeking financial assistance from a community organization. Many local small businesses raise money to support young people who need assistance—especially if the opportunity is focused on leadership and character development.
As a competitive athlete, your child will always face obstacles in their life, and some may seem impossible to overcome. But whatever the current circumstances, there is someone out there who has faced the exact same circumstances and found a way to realize their goals.
Once they've done these things, if they still need assistance, let us know and we'll do our part to support you. We help many players each year, especially when they've shown us their level of commitment to attending PGC. Get further details here.
Note: We also provide a financial discount for clergy and military families. Contact us for details.
Are there swim breaks or special outings?
There are no talent shows, swim breaks, or celebrity autograph signings, and we don't roll out the balls and "just play". You can find these things at many basketball camps, but not at PGC.
We believe when you invest in your game, you should actually get better and improve. So, our commitment is to NEVER waste a player's time or attention.
What if my child is too busy and just has too much going on?
What exactly are they doing that's keeping them so busy? Are their activities aligned with their dreams and aspirations, or are they just following the crowd and hoping for the best? Great players don't base their games—or their lives—on hope. And, they certainly don't follow the masses. First, they decide what they want; then they go out and find the people and learning opportunities that will get them there.
What good is it to be seen by hundreds of college coaches at AAU events if they're not doing anything special to stand out from the crowd? A good college coach can pick out the best players on the court within the first five minutes of a game. Sometimes, they can even spot the best players during warm-ups, just by noticing how they carry themselves and interact with others.
Smart players spend more time "getting better" than "getting seen."