Get a 'Sneak Peek' into a PGC Camp
Enter your email address to take a look inside a PGC classroom, court, and film session...
To win a championship or play in college, high basketball IQ is essential.
Yet, few players develop this aspect of their game.
Join over 14,500 dedicated players this year to discover the uncommon skills, leadership traits, and mindset needed to stand out and get noticed.
DON'T WASTE YOUR TIME AND MONEY
Parents often waste thousands of dollars on over-crowded basketball camps, expensive trainers, and exposure events.
Unless your child is 6'7" and athletic, just playing game after game won't likely get them noticed.
They need to become the complete player every coach wants on their team.
FIND OUT HOW
BY THE NUMBERS...
96% of players and parents surveyed say they'll strongly recommend PGC to others
30 years. 110,000 players.
7,500 coaches.
98% of coaches who have attended PGC recommend PGC to their players
BEFORE PGC, I WAS JUST SOME KID DREAMING ABOUT GOING TO THE NEXT LEVEL…
Did You Know…

PGC Offers a 3-Course Curriculum
A curriculum that's been designed to progress from one course to the next:
1. Playmaker College → 2. Scoring College → 3. Point Guard College
This is Why We Created Our 3-Camp Pass
To make it easier to attend ALL our camps, you can get 3 camps for the price of 2.
(A 33% SAVINGS)
OUR CAMPS
We offer 5-day, 4-night camps that include meals and accommodations, and day camps from 9am-4pm.
We recommend players attend Playmaker College prior to Scoring College or Point Guard College, whenever possible.
I was blown away by the level of teaching my son received. I immediately sensed he has a higher confidence in himself as a basketball player, a leader, and a communicator.
Billy Lange
Head Coach, Saint Joseph's University | Former Philadelphia 76ers Assistant Coach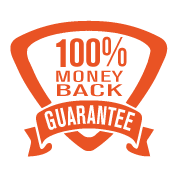 THE PGC PROMISE
We're committed to taking extreme measures to protect your family. If your child attends the entire camp and you're not satisfied with their basketball experience, contact us anytime this calendar year and we'll give you all your money back PLUS pay for your child to attend any camp of your choice.*
We're not sure any other camp would even entertain this idea, but if you don't feel like your child significantly improved in at least one of these 4 main components…
BASKETBALL IQ
MINDSET
LEADERSHIP
PLAYMAKING
… we'll give you all your money back PLUS pay for your child to attend any other camp of your choice up to $500.
Basketball Players From These Programs Have Attended PGC Camps
Schedule a Call
Have questions and want us to call you? Choose a date and time and we'll give you a call.
Excellent 4.75/5
based on over 20.5k reviews.
Jun 12
Helpful Seeing Coaches Manage Players With Differing Skill Levels
the camp was obviously full of players with differing skill levels. It was helpful to see the coaches working through this on court. It was also very helpful to have ideas on how to extend drills for higher level players. I attended this camp with our 3rd son to go through PGC. It was my first time, but I was familiar with many of the principles as PGC is spoken of often in our household. the principles apply to so many things. My husband (a...
Becky Kirkman
|
Observing Coach
Aug 19
I Really Liked the Focus On Decision Making
I really liked the focus on decision making, the focus on peeking at the basket/down the floor is very key. Also, I intend to really reinforace power position with my team this year. That and Mo Stops. I think some of the open court dribbling stuff is what I will use the most. the Mo Stops/Changes, butt cutts and pullbacks are essential tools. I will also use some of the language from the classroom to talk about leadership with my players.
Aaron Harvey
|
Observing Coach
Jan 18
Best out of All the PGC Camps I've Attended
This was definitely the best out of all the PGC camps that I have attended. I was able to learn a ton and also really enjoyed it. I liked that it had less time where we were just watching people demo the next drill and more time being able to do it/playing. I also liked that we had teams for the week because we got to know them so well.
Apr 25
My Life Will be Changed Forever
Overall my experience at this camp was fantastic. I am very excited about imputing all the new things I learned into my life and into basketball. And I cant stress enough the impact that the non basketball classroom sessions had on my life. From talking about nutrition to finance to leadership, my life will be forever changed.
Emily Acampora
|
PGC Grad
Nov 26
One of the Best Weeks of Her Life!
It was one of the best weeks of her life, the informaton in skills are very useful for helping her on the court and in life. We appreciate the well-rounded teachings that apply to basketball and beyond.
Allison Samson
|
Parent of PGC Grad
Nov 04
No Wasted Time
Competitive. Perfect amount of kids so that there were no long lines…… so no one wasted time waiting in lines. Lots of good drills and tons of positive and constructive instruction.
Sue Charbonnet
|
Parent of PGC Grad
Nov 02
Coach was Upbeat and Positive
Terrance was upbeat and positive about everything he learned, was able to give concrete examples of the mechanisms taught to help players keep their focus.
Nicole Bayly
|
Parent of PGC Grad
Dec 16
I Had a Great Time at PGC
I had a great time at PGC. I can tell already that i have gotten better while i've been here, and i will take home everything i was taught and go to work.
Kirsten Ingram
|
PGC Grad
Nov 27
Learned More than I Thought I Would...
I enjoyed every minute of the camp. I learned more than I thought I would. I soaked in all the new information that was presented to me.
Dario Cristina
|
PGC Grad
Jul 15
I Am More Confident In How I Will Now Contribute To Coaching My Team
This benefited me because I am more confident in how I will now contribute to coaching my team in multiple areas and not just the game.
Erin O'Connor
|
Observing Coach
Jul 01
I Loved Learning the Level Up Progressions
This course complimented what I learned at Playmaker last summer and takes it to the next level. I loved learning the level up progressions.
Michelle Dawson
|
Observing Coach
Oct 21
My Game Has Grown Tremendously
I loved these last 5 days. I have had so much fun and feel my game has grown tremendously.
Jun 24
It Was A Reminder Of Why I Love To Coach
It was a reminder of why I love to Coach. I feel rejuvenated and am ready to take on some new challenges.
Ben Campbell
|
Observing Coach
Dec 27
Great Content!
Execellent week! Awesome team and content.
Chad Tuttle
|
Observing Coach
Oct 17
Made Me A Better Teacher And Coach
It will make me a better teacher and coach.
Tim Cool
|
Observing Coach
PGC IS PROUD TO PARTNER WITH: