Become A More Confident Shooter
PGC's Shooting Specialist Shares 3 FREE Video Trainings For Scoring More Points & Getting More Playing Time! Enter Your Email to Get Started...
To win a championship or play in college, high basketball IQ is essential.
Yet, few players develop this aspect of their game.
Join over 13,000 dedicated players this year to discover the uncommon skills, leadership traits, and mindset needed to stand out and get noticed.
DON'T WASTE YOUR TIME AND MONEY
Parents often waste thousands of dollars on over-crowded basketball camps, expensive trainers, and exposure events.
Unless your child is 6'7" and athletic, just playing game after game won't likely get them noticed.
They need to become the complete player every coach wants on their team.
FIND OUT HOW
BY THE NUMBERS...
96% of players and parents surveyed say they'll strongly recommend PGC to others
30 years. 110,000 players.
7,500 coaches.
98% of coaches who have attended PGC recommend PGC to their players
BEFORE PGC, I WAS JUST SOME KID DREAMING ABOUT GOING TO THE NEXT LEVEL…
Did You Know…

PGC Offers a 3-Course Curriculum
A curriculum that's been designed to progress from one course to the next:
1. Playmaker College → 2. Scoring College → 3. Point Guard College
This is Why We Created Our 3-Camp Pass
To make it easier to attend ALL our camps, you can get 3 camps for the price of 2.
(A 33% SAVINGS)
OUR CAMPS
We offer 5-day, 4-night camps that include meals and accommodations, and day camps from 9am-4pm.
We recommend players attend Playmaker College prior to Scoring College or Point Guard College, whenever possible.
I was blown away by the level of teaching my son received. I immediately sensed he has a higher confidence in himself as a basketball player, a leader, and a communicator.
Billy Lange
Head Coach, Saint Joseph's University | Former Philadelphia 76ers Assistant Coach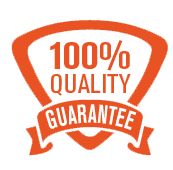 OUR 100% MONEY-BACK GUARANTEE
If your child attends the entire camp and you're not satisfied with the basketball education they received, just contact us within three days and we'll give you all your money back.
Basketball Players From These Programs Have Attended PGC Camps
Schedule a Call
Have questions and want us to call you? Choose a date and time and we'll give you a call.
Excellent 4.75/5
based on 316 reviews.
See some of the reviews here.
Mar 15
Best Experience Ever
My PGC camp experience was the best experience i've had yet. I was always pushed my teamates pushed me and believed in me to get better as a player but as well as a person and leader.
Hailey Blanchard
|
PGC Grad
Mar 15
Planning Our Return Next Summer
He was very happy during and after the camp. Wants to go back!
Mylo Stevens
|
Parent of PGC Grad
Jun 23
I wish I had PGC earlier in my high school career
Helped me a lot with confidence and I didn't know that before coming here that his lessons would help shape me into a better leader and overall a better person. His personal stories and energy is...
Mar 15
Taught Basketball Skills and Life Lessons
Thank you for providing a quality camp that teaches not only the game of basketball, but beneficial life skills my daughter will take with her into high school and beyond.
Holly Butler
|
Parent of PGC Grad
Mar 15
Learned New Things
I learned a lot of new things throughout this week that will help me in my game.
Claire Storhoff
|
PGC Grad
Feb 03
This has been an amazing experience
"This has been an amazing experience and I learned so much about myself and how much harder I can push myself. I can't wait to use these work-outs back at school. I came here as a good shooter and...
Amanda Parris | College Junior, Summerville, GA
|
Parent
Mar 15
Gained Confidence. She is More Aggressive & Assertive
My daughter gained confidence, got more aggressive & assertive throughout the course of the week from techniques & just from the PGC culture, which is exactly what I was hoping would happen.
Daryl Dexter
|
Parent of PGC Grad
Mar 15
Learned A Lot
I loved it and learned a lot
Mar 15
Great Week
This was an excellent week. Camp was run very well.
Karl Grau
|
Observing Coach
Aug 05
I was injured but not left out.
I had shin splints, but never for one second felt left out. I even think I had a better opportunity to grow mentally just getting to watch and soak up all the information I could.
Jenna Tikalsky
|
PGC Grad
Mar 15
Helped My Son's Athletic Development
This camp was extremely beneficial for my son's athletic development, however it was even more impactful for his mentality. He learned intangible characters like leadership, mental toughness, and...
Anthony Poe
|
Parent of PGC Grad
Mar 15
"I'll Never Play the Same"
She came home and said, "I will never play or even watch basketball the same."
Jackie Gavi
|
Parent of PGC Grad
Mar 15
Signing Them Up for Me!
What a great job Katie has done! I feel like she was the best director my 4th and 6th grade sons could have! Great work! I can't wait to sign up for more camps for both of my sons next year.
Matthew Larsen
|
Parent of PGC Grad
Aug 18
PGC is a basketball school.
PGC is not a camp. It's an actual basketball school. I love PGC!
Cyrus McMillan
|
PGC Grad
Aug 12
Beyond my expectations!
Beyond my expectations! I had heard 'you just need to go to understand how transformative PGC is!' I know understand how true that it!
Natalie Stokes
|
Observing Coach
PGC IS PROUD TO PARTNER WITH: