PGC News: Partnership Announcement



PGC Basketball Partners with GameChanger
PGC Basketball Partners with GameChanger
to Showcase its Live Streaming, Scorekeeping, and Team Management App
CHARLOTTESVILLE, VA and NEW YORK, NY (July 15, 2021) — Point Guard College Basketball (PGC Basketball) announced a partnership with GameChanger, the #1 rated youth sports app for live game streaming, scorekeeping, and team management. GameChanger, which is owned by DICK'S Sporting Goods, will be officially showcased for coaches in the PGC community as the premier live game streaming, scorekeeping, and team management app.
The partnership aligns with one of PGC's missions to help coaches have a long, fulfilling career in the game. "As a seasoned innovator in the youth sports space, GameChanger is committed to improving the quality of youth basketball coaching through technology which made them a perfect partner for us," said Ryan Clark, Director of Business Development at PGC Basketball. "We're always looking for ways to enhance the experience for our coaches, and we're also excited to help a great company get even better with real-time app feedback."
Already the leading live streaming, scorekeeping, and team management app for baseball and softball, GameChanger released a deep analytics, scorekeeping, and streaming service for basketball in 2020. Basketball coaches and team staff can score games, track and improve performance, and live stream the action for family, friends and fans who can't be there. Since its launch last Fall, more basketball games have been covered on GameChanger than are played in the NBA every decade.
"PGC Basketball has been the premier leader in the player and coach development space for several decades now," said Brett Rhodes, Director of Partnerships and Business Development at GameChanger. "We are thrilled to partner with their organization to help in their mission to inspire and equip every coach and every player anywhere they play."
To learn more about GameChanger and PGC Basketball, visit www.gc.com or www.PGCBasketball.com.
Always Free For Coaches
GameChanger gives basketball coaches Free Live Streaming, Digital Scorekeeping and Team Communication. They make team management easier for coaches, and broadcast games to family and fans who can't be there in person. Learn more and get started today
About PGC Basketball
PGC Basketball inspires and equips players and coaches at every level of play. Each summer, 10,000 players and 2,500 coaches from 4th grade to college level attend one of PGC's 120+ camps or 6+ coaching clinics. PGC has been a leader in basketball education for the past 28 years and was founded by former Duke Point Guard, Dick DeVenzio. The camp time spent in the classroom has been a hallmark of PGC as players learn to "Think the Game" and "Run the Show". Bigger than the camps, PGC Cares has given significant financial support to assist local and global players.
About GameChanger
GameChanger empowers youth athletes, coaches, and families to stay connected through live streaming, scorekeeping, team management tools, and developmental resources. Available on iOS, Android, and the web, GameChanger covers over 4 million games and over 550,000 teams a year, making them the leader in their space. The app's live streaming and team management technology is available for all youth sports, with deep stats and scorekeeping capability for baseball, softball, and basketball. GameChanger is based in New York City and is a proud part of the DICK'S Sporting Goods family.
---
---
Related Articles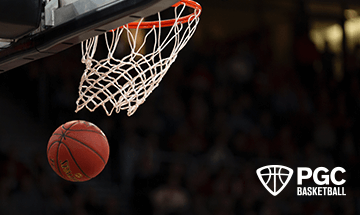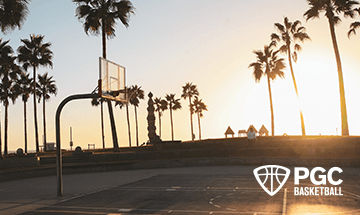 Press Release PGC Phoenix
PHOENIX, AZ — PGC Basketball, a leading provider of basketball education, is excited to announce the opening of PGC Phoenix, a training and development destination for dedicated players and coaches at all levels.
About PGC
PGC Basketball provides intense, no-nonsense basketball training for players and coaches. Our basketball camps are designed to teach players of all positions to play smart basketball, be coaches on the court, and be leaders in practices, games and in everyday life.
We combine our unique PGC culture with a variety of teaching methods and learning environments to maximize the learning potential of those that attend our sessions. In addition to spending 6-7 hours on the court each day, lessons will be reinforced through classroom sessions and video analysis.
Our goal at PGC is to empower you with the tools to fulfill your basketball dreams, while also assisting you in experiencing the joy of the journey.
To learn more about PGC Basketball, including additional basketball training tips and videos, visit our YouTube Channel or find us on Facebook, Instagram, and Twitter.