On Reactions, Mindset Flexibility, and Bamboo Trees
Mar. 03 | The 3-Point Play
BASKETBALL TIP
Six moments requiring an instant reaction:
Turnover — Sprint immediately.
Make a mistake — Instant hustle.
Loose ball — Grab it and peek at the rim.
Full court press — Get strong and precise.
Teammate trapped — Flash towards them.
A teammate screws up — Pick them up.
---
LEADERSHIP LESSON
"If I need things to be a certain way, I'm held hostage by them."
Rugby player, Jonny Wilkinson on maintaining a mindset of flexibility.
---
LIFE PRINCIPLE
The journey to mastery doesn't happen overnight. Whatever it is you're currently pursuing, you probably need to do a little more work and give it a bit more time before you see the results you want.
Think of a bamboo tree.
It can barely be seen for the first 5 years as it builds extensive root systems underground before exploding 90 feet into the air within 6 weeks.
We all could use a bit more "bamboo mindset" in our lives.
– James Clear & Kyle Koszuta
New Here?
Welcome to the 3-Point Play, where you'll get a quick dose of wisdom to enhance your game and life.
Whether you're a player, parent, or coach, join to get a:

basketball tip
leadership lesson,
and life principle
…that's easy to apply to your life.
---
---
Related Articles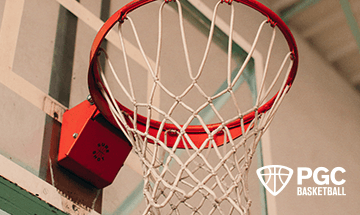 About PGC
PGC Basketball provides intense, no-nonsense basketball training for players and coaches. Our basketball camps are designed to teach players of all positions to play smart basketball, be coaches on the court, and be leaders in practices, games and in everyday life.
We combine our unique PGC culture with a variety of teaching methods and learning environments to maximize the learning potential of those that attend our sessions. In addition to spending 6-7 hours on the court each day, lessons will be reinforced through classroom sessions and video analysis.
Our goal at PGC is to empower you with the tools to fulfill your basketball dreams, while also assisting you in experiencing the joy of the journey.
To learn more about PGC Basketball, including additional basketball training tips and videos, visit our YouTube Channel or find us on Facebook, Instagram, and Twitter.