On Playing Low, Reinventing the Wheel, and the Road to Success
Apr. 07 | The 3-Point Play
BASKETBALL TIP
Too many players play tall. That makes them slow. 
Instead, try this — get down low and be an athlete.
Have you ever watched a boxer box?
Have you ever seen a third baseman prepare for a pitch?
Have you ever noticed a tennis player's stance before receiving a serve?
Play low so you can react quickly.
– Dick DeVenzio, PGC Founder
---
LEADERSHIP LESSON
Before we reinvent the wheel, it's worth looking back to leverage what we've already figured out.
– Lessons from Shakespeare
---
LIFE PRINCIPLE
The road to success is not a straight line traveled by great thinkers who are careful not to make any mistakes. Instead, it is a jagged maze of wrong paths taken by persistent doers. 
– Dick DeVenzio, PGC Founder
New Here?
Welcome to the 3-Point Play, where you'll get a quick dose of wisdom to enhance your game and life.
Whether you're a player, parent, or coach, join to get a:

basketball tip
leadership lesson,
and life principle
…that's easy to apply to your life.
---
---
Related Articles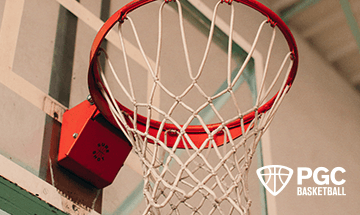 About PGC
PGC Basketball provides intense, no-nonsense basketball training for players and coaches. Our basketball camps are designed to teach players of all positions to play smart basketball, be coaches on the court, and be leaders in practices, games and in everyday life.
We combine our unique PGC culture with a variety of teaching methods and learning environments to maximize the learning potential of those that attend our sessions. In addition to spending 6-7 hours on the court each day, lessons will be reinforced through classroom sessions and video analysis.
Our goal at PGC is to empower you with the tools to fulfill your basketball dreams, while also assisting you in experiencing the joy of the journey.
To learn more about PGC Basketball, including additional basketball training tips and videos, visit our YouTube Channel or find us on Facebook, Instagram, and Twitter.