A New NBA Champion is Crowned
Hi, it's Mano,
As a Raptors fan, I gotta be honest…I didn't think this would ever happen.
Who could imagine a team with NO player drafted higher than 15th winning an NBA championship???
Here are a few interesting facts you may not know about PGC's connections to this Raptors team:
— 1 —
Coach Nick Nurse called us in the summer to get a copy of Stuff Good Player Should Know, by PGC Founder Dick DeVenzio, for every Raptors player to read. He told me he gives Stuff to every team he coaches. Maybe that's what gave them the edge. 😉
Lesson: It takes more than practice to maximize your potential as a player or team.
— 2 —
Last July, I was invited to a Raptors practice during the NBA summer league in Las Vegas. Amazingly, even though it was 11 months before this historic run, they practiced with championship-level focus, energy, and precision.
Lesson: "Championship games are not won on the night of the big event, but years earlier by players who commit themselves to championship principles each day" — Dick DeVenzio
— 3 —
A few years ago, I went to Kenya with Raptors GM Masai Ujiri to coach at his Giants of Africa camp. While I was there, I introduced Masai to a special project we've taken on in Kenya (check out the project here). Despite how busy Masai is, he took his staff to see it and we've been exploring ways to partner together on the project.
Lesson: No matter how busy you are, make time to give back to your community.
— 4 —
Raptors guard Jeremy Lin has been a great supporter of PGC, scholarshipping over 75 players to PGC. As we've corresponded throughout this playoff run, what's impressed me is what he's done to 'stay ready' with his training and mental preparation, in case Kyle or Fred got injured.
Lesson: Always, always, always stay ready.
Click here to find out what Jeremy had to say following his first visit to PGC
---
---
Related Articles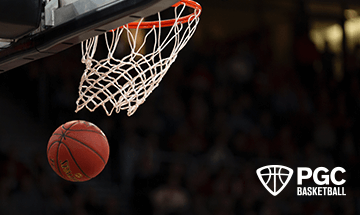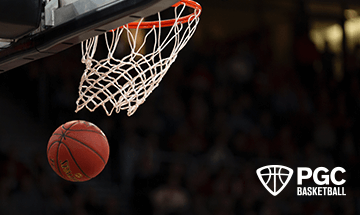 An Alarming Basketball Trend
If you've attended a youth basketball event in the past year or so, there's a good chance you've witnessed a trend that I believe will very likely ruin youth basketball unless we put a stop to it.
About PGC
PGC Basketball provides intense, no-nonsense basketball training for players and coaches. Our basketball camps are designed to teach players of all positions to play smart basketball, be coaches on the court, and be leaders in practices, games and in everyday life.
We combine our unique PGC culture with a variety of teaching methods and learning environments to maximize the learning potential of those that attend our sessions. In addition to spending 6-7 hours on the court each day, lessons will be reinforced through classroom sessions and video analysis.
Our goal at PGC is to empower you with the tools to fulfill your basketball dreams, while also assisting you in experiencing the joy of the journey.
To learn more about PGC Basketball, including additional basketball training tips and videos, visit our YouTube Channel or find us on Facebook, Instagram, and Twitter.