Will This Disturbing Trend Destroy Youth Basketball As We Know It?
If you've attended a youth basketball event in the past year or so, there's a good chance you've witnessed a trend that I believe will very likely ruin youth basketball unless we put a stop to it.
For better or worse, I'm quite active on social media these days. It helps me keep a pulse on the game of youth basketball and I have to admit, it's a shame what I've been seeing lately.
The taunting.
The individuality portrayed by players from middle school to the pros. Watching players lose the entire focus of the team game and any level of humility.
It's sad really.
And it hit me hardest back in March when I watched a clip of this guy dunking over somebody and while the player was on the ground, the guy stood over him, pointing at him and taunting him while his teammates joined in from the bench.
Shortly afterward, the ref gave him a T.
And this is what shocked me most…
The player was completely unphased by the technical foul.
He was so happy he dunked on his opponent that he didn't even care about the fact that he just hurt his team. In other words, he was so into himself in that moment, nothing else mattered.
And I think this scenario is becoming representative of the mindset that social media, ESPN, and many of (if not all of) the basketball media is spreading.
But who can blame them?
This type of content gets eyeballs (especially among the younger generations), and these days, that's all that seems to matter unfortunately.
Now, at the highest levels of the pro game, the self-glorification and individualistic mindset is somewhat acceptable.
Afterall, the NBA is built on individuals.
And the individuals (like Steph and Lebron) are entertainers.
So there has to be a certain level of showmanship to keep things entertaining for fans.
Unfortunately, we're seeing this trickle-down and infiltrate the youth game at an alarming rate.
I've witnessed it with kids as young as 10 years old.
And it's especially rampant in AAU.
And for many players, this misplaced focus is sucking a lot of the joy out of the game and causing them to walk away from it altogether.
It makes perfect sense when you consider the fact that research shows the easiest way to have a lousy, unfulfilling life is to focus on yourself. And vice versa, if you want to have a rewarding, fulfilling life, all you have to do is focus on others.
If you're a parent or coach, I think you probably agree that the game of basketball is a metaphor for life. Nearly all the skills players learn are directly transferable to other aspects of life.
This is why in the year 2023 and beyond, it will be more important than ever before for young athletes to shift their focus, mindset and approach to being less about themselves and more about the team.
Because if they don't, the pattern of focusing only on themselves is likely to carry over into almost everything else they pursue in life. And it would be a shame for any player to not live up to their full potential simply because they've been influenced by the wrong people.
Luckily, there's a place where players can go each summer to be influenced by the right people…
Over the past 30 years, over 115,000 high school, NCAA, NBA and WNBA players and coaches have attended PGC to learn the uncommon skills, habits and mindset needed to stand out and succeed at the next level and later in life.
But PGC is not for everyone.
Especially the selfish, taunting, self-glorifying, individual player who prefers to put themselves ahead of the team. For that kind of player, there are many other camps and exposure events to gloat and goof off at this summer…
For everyone else, go here:
For the good of the game,
Mano
---
---
Related Articles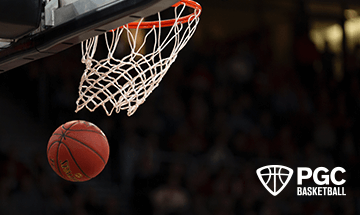 About PGC
PGC Basketball provides intense, no-nonsense basketball training for players and coaches. Our basketball camps are designed to teach players of all positions to play smart basketball, be coaches on the court, and be leaders in practices, games and in everyday life.
We combine our unique PGC culture with a variety of teaching methods and learning environments to maximize the learning potential of those that attend our sessions. In addition to spending 6-7 hours on the court each day, lessons will be reinforced through classroom sessions and video analysis.
Our goal at PGC is to empower you with the tools to fulfill your basketball dreams, while also assisting you in experiencing the joy of the journey.
To learn more about PGC Basketball, including additional basketball training tips and videos, visit our YouTube Channel or find us on Facebook, Instagram, and Twitter.