Dealing With Unfair Circumstances (Video)
Parents, one of the things we all have to deal with as parents is watching our sons or daughters go through unfair circumstances. Its bound to happen in our kids playing career because there are things that happen with coaches, teammates, and teams that are just downright unfair. So how can you best support your son or daughter when they are going through a challenging situation they feel is highly unfair?
The first thing that you need to know as a parent is that we need our kids to go through these situations. We don't want them to, but we need them to. Why? Because of one simple word. Grit.
The best way young people develop grit is by persevering through difficult circumstances. So as much as we want our kids to avoid these things, it's those very challenging situations that help them to grow the most. The best thing we can do to help them as parents is so support them, listen, and empathize. The thing we don't want to do is take sides. Help them to know that every challenge is an opportunity for them to grow from.
Every player is going to one day grow up and have to deal with an unfair boss, difficult co – workers, or any number of difficult situations. The more preparation they can get with your guidance and support as they go through it, the better prepared they will be to handle those situations and unfair circumstances they will experience throughout their life.
In closing, do the best you can to provide support for your kids during these times. This has been a challenge for me and my wife, like it is for any parent, but we know that If we embrace these situations, we will be positioning our kids to grow in grit and have a lifetime of success.
– Mano
---
---
Related Articles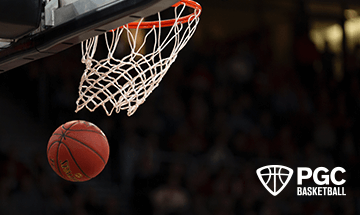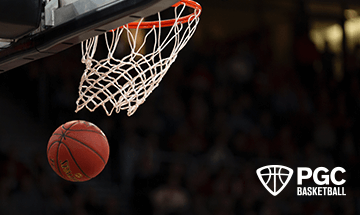 An Alarming Basketball Trend
If you've attended a youth basketball event in the past year or so, there's a good chance you've witnessed a trend that I believe will very likely ruin youth basketball unless we put a stop to it.
About PGC
PGC Basketball provides intense, no-nonsense basketball training for players and coaches. Our basketball camps are designed to teach players of all positions to play smart basketball, be coaches on the court, and be leaders in practices, games and in everyday life.
We combine our unique PGC culture with a variety of teaching methods and learning environments to maximize the learning potential of those that attend our sessions. In addition to spending 6-7 hours on the court each day, lessons will be reinforced through classroom sessions and video analysis.
Our goal at PGC is to empower you with the tools to fulfill your basketball dreams, while also assisting you in experiencing the joy of the journey.
To learn more about PGC Basketball, including additional basketball training tips and videos, visit our YouTube Channel or find us on Facebook, Instagram, and Twitter.