Eight Ways to Maximize Practice Time
We all know the value of having great practices – you know those practices where you get everything done, players get better, the team gets better, etc. As I think back through my experiences as a collegiate and professional basketball player, a coach and a director for PGC, I realize I have been a part of many great practices that all had the same thing in common: coaches who knew how to maximize practice time.
Here are some steps you can take to achieve great basketball practices.
1. Plan your practice strategically to get the most out of your players.
Do the things that take the most concentration when your players' energy levels are at their highest, typically at the start of practice.

Keep score whenever possible. Make anything you can competitive. Individual or team competition raises the level of performance.
2. Choose quality over quantity.
Know what you want to get done, not how long you want it to take. Spend the majority of your time doing the things your team does on the court the most. If you love to score on out-of-bounds plays under the basket, spend considerable time practicing those shots, but if you play zone for only two possessions a game, don't spend significant practice time on it. Remember, you control what you do with the time given; don't let a practice plan hold you captive.
3. Pick what matters most to you and your team and get great at it.
At the high-school, middle-school and club level, practice time is scarce. Pick a few things you want to be great at and gear every second of every practice toward those things. It is better to be great at those few than average at 20 different things.
4. Set specific goals.
Every basketball practice should have an end goal. Pick three things to get better at daily and build your practice around those concepts.
5. Use all your resources (i.e.hoops, basketballs, assistant coaches.)
The more reps players do, the better they get, so use all available baskets to maximize reps. Stay away from drills where the majority of players are standing in line waiting their turn or find ways to capitalize on that time.

Your assistant coaches are your best resource. Let them run some of practice so you can take a step back and watch and get an overall feel for what is really happening in your gym.
6. Use a practice plan.
Break your practice plan into four segments: skill development, defense, offense and full-court work. Ensure there is competition built into each segment and that all four are covered daily.
7. Take your time.
Again, I'm talking about quality over quantity. Athletes love to get better, so why not make that the focus during drills? Have an idea of what a "win" looks like instead of focusing on how much time you spend on a drill. You have to be willing to spend however long it takes until your players "get it."
8. Debrief practices with your staff.
It's amazing how quickly we forget things, which is why it is important to debrief as soon as possible after each basketball practice. Your debrief should focus on these three things:
What went well?

What do we need to do better?

What do we need to get better at next practice?
A great basketball practice is one where you get the most out of your players in whatever time you have. Making a plan, staying focused on your goal and using your time efficiently will help to maximize the benefits of practice.
---
---
Related Articles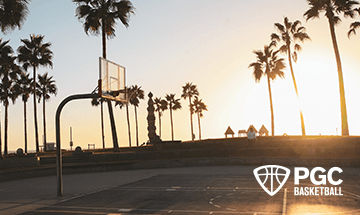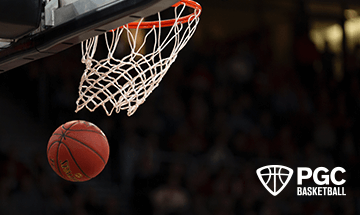 About PGC
PGC Basketball provides intense, no-nonsense basketball training for players and coaches. Our basketball camps are designed to teach players of all positions to play smart basketball, be coaches on the court, and be leaders in practices, games and in everyday life.
We combine our unique PGC culture with a variety of teaching methods and learning environments to maximize the learning potential of those that attend our sessions. In addition to spending 6-7 hours on the court each day, lessons will be reinforced through classroom sessions and video analysis.
Our goal at PGC is to empower you with the tools to fulfill your basketball dreams, while also assisting you in experiencing the joy of the journey.
To learn more about PGC Basketball, including additional basketball training tips and videos, visit our YouTube Channel or find us on Facebook, Instagram, and Twitter.