PGC Grads win Canadian National Championship: Langlois Named Tournament MVP
SOURCE: GOLANCERS.CA | March 20, 2011
The top-seeded and tournament host Windsor Lancers captured the first "Bronze Baby Trophy" in program history thanks to a 63-49 win over the No. 2 ranked Saskatchewan Huskies in the gold-medal final of the Canadian Interuniversity Sport (CIS) 2011 Women's National Championship.
The Lancers, for their part, were led by a number of rising stars in the championship match. Sophomore Miah-Marie Langlois, a guard from Windsor, tallied 10 points and three assists, and was named tournament MVP; while Emily Abbott contributed 10 minutes in the championship game coming off the bench.
[ Miah-Marie Langlois attended PGC Basketball's Essentials session in 2009, while two-time grad Abbott attended the College/Pro session in 2009 and 2010. ]
RELATED NEWS:
In the bronze medal match, Atlantic conference defensive player of the year and PGC grad, Ashley Stephen of the No. 6 ranked St. Francis Xavier, scored 12 points in her final university outing while grabbing seven rebounds. Stephen received national recognition as the recipient of the R.W. Pugh Fair Play Award.
---
---
Related Articles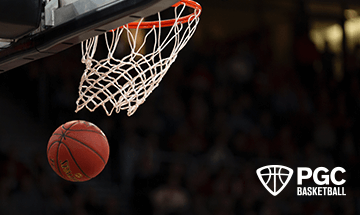 The Beauty of the Game | The Leadership Podcast
Mano joins Jan Rutherford & Jim Vaselopulos, on The Leadership Podcast to talk about his sports and business experiences with stories and advice on thinking like a coach, communicating, and making a difference in people's lives.
About PGC
PGC Basketball provides intense, no-nonsense basketball training for players and coaches. Our basketball camps are designed to teach players of all positions to play smart basketball, be coaches on the court, and be leaders in practices, games and in everyday life.
We combine our unique PGC culture with a variety of teaching methods and learning environments to maximize the learning potential of those that attend our sessions. In addition to spending 6-7 hours on the court each day, lessons will be reinforced through classroom sessions and video analysis.
Our goal at PGC is to empower you with the tools to fulfill your basketball dreams, while also assisting you in experiencing the joy of the journey.
To learn more about PGC Basketball, including additional basketball training tips and videos, visit our YouTube Channel or find us on Facebook, Instagram, and Twitter.