Why Players Don't Get Better in the Off-Season…
Hi, it's Mano.
Getting better in the off-season used to be simple, cheap, and enjoyable.
Now, it's complicated, expensive, and frustrating.
This saddens me, and it's simply not right.
Let's rewind the clock for a minute…
For decades, there were two things every dedicated player did to transform their game in the off-season:
1. Players practiced on their own
It was simple – imagine a defender, work on a move, shoot a game-like shot, and chase the rebound.
In recent years, this age-old practice has been replaced by players working with a personal trainer.
While this can be beneficial, what most parents don't realize is what they trade off in the process. When you practice on your own, it requires initiative and self-discipline — two critical life skills to develop.
But, being told what to do and when to do it by a trainer does not foster these traits and players suffer because of it.
2. Players played in pick-up games (usually against older, better players)
The beauty of pick-up games is you can make mistakes and try new things over and over again. And, in an afternoon of pick-up ball, you can get hours of experimentation.
Contrast this with an AAU team where players get yelled at or benched for making mistakes and spend an entire weekend at a tournament only to have the ball in their hands for a few minutes.
This can represent a lot of time invested for little to no gain.
While the principles of practice and experimentation never change, it can be tough to know how to truly get better on your own and even tougher to find great pick-up games to have a place to experiment.
That's why I travelled 850 miles to attend a PGC camp as a high school player.
And here's what happened…
I discovered how to train in a completely different way.
I was inspired to train harder than I ever had before.
My game transformed through five days of non-stop experimentation.
Following that off-season, the results were startling…
I was named first-team all-conference.
I was recruited to play college basketball.
I was named athlete of the year at my school.
If you're ready for a complete transformation in your game this off-season, there's still time to join the 7,600 dedicated players and 500 coaches who have already enrolled in a PGC camp.
Here's to making this your best summer yet!
See you soon,
Mano
P.S. We followed a top high school player around for five days at a PGC camp and here's what he had to say — Watch now.
---
---
Related Articles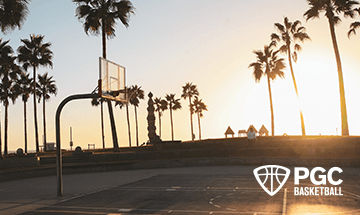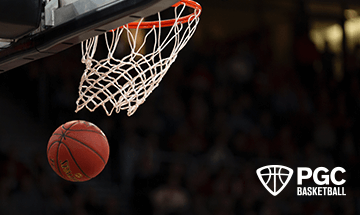 About PGC
PGC Basketball provides intense, no-nonsense basketball training for players and coaches. Our basketball camps are designed to teach players of all positions to play smart basketball, be coaches on the court, and be leaders in practices, games and in everyday life.
We combine our unique PGC culture with a variety of teaching methods and learning environments to maximize the learning potential of those that attend our sessions. In addition to spending 6-7 hours on the court each day, lessons will be reinforced through classroom sessions and video analysis.
Our goal at PGC is to empower you with the tools to fulfill your basketball dreams, while also assisting you in experiencing the joy of the journey.
To learn more about PGC Basketball, including additional basketball training tips and videos, visit our YouTube Channel or find us on Facebook, Instagram, and Twitter.