On Failing to Lead, Being Puppets of our Emotions, and Solving the Puzzle
Jan. 05 | The 3-Point Play
BASKETBALL TEACHING
If you are on a team and you do not consider yourself a leader, you are failing to inject your talents and abilities sufficiently, and you are hurting your team.
By not encouraging, not instructing and not involving yourself with your teammates, you are failing to help your team reach its potential.
Simply put –– If you sit back and expect someone else to do it, a lot will never get done.
― Dick DeVenzio
Founder of PGC Basketball
---
LIFE LESSON
"Whether we like it or not, we are puppets of our emotions.
We make complex decisions by consulting our feelings, not our thoughts.
Against our best intentions, we substitute the question, 'What do I think about this?' with 'How do I feel about this?'
So, smile! Your future depends on it."
– Rolf Dobelli
---
EDUCATIONAL TIP
Just minutes before five-year-olds figure out how to tie a shoe, they cannot do it.
Think about that.
They do not appear to be getting better at almost tying shoes. Usually they simply cannot get it – then they can!
Course work is the same way.
Sometimes you can go for several weeks not understanding then suddenly, it starts to make sense. Pieces of the puzzle begin to fit, and the whole picture begins to make sense.
You just have to keep at it.
The puzzle won't present itself while you are rationalizing and making excuses. It will present itself while you are trying to make it make sense.
---
New Here?
Welcome to the 3-Point Play, where you'll get a quick dose of wisdom to enhance your game and life.
Whether you're a player, parent, or coach, join to get a:

basketball teaching,
life lesson,
and educational tip
…that's easy to apply to your life.
---
---
Related Articles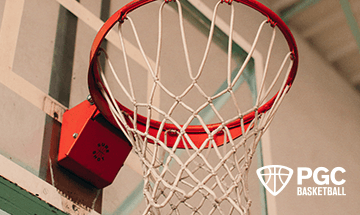 About PGC
PGC Basketball provides intense, no-nonsense basketball training for players and coaches. Our basketball camps are designed to teach players of all positions to play smart basketball, be coaches on the court, and be leaders in practices, games and in everyday life.
We combine our unique PGC culture with a variety of teaching methods and learning environments to maximize the learning potential of those that attend our sessions. In addition to spending 6-7 hours on the court each day, lessons will be reinforced through classroom sessions and video analysis.
Our goal at PGC is to empower you with the tools to fulfill your basketball dreams, while also assisting you in experiencing the joy of the journey.
To learn more about PGC Basketball, including additional basketball training tips and videos, visit our YouTube Channel or find us on Facebook, Instagram, and Twitter.