On Good Players Making Great Plays, Empowering Others, and Being Present in the Moment
September 21 | The 3-Point Play
BASKETBALL TIP
Good players don't strive for great plays.
Great plays come to them occasionally, but only when they are in the process of concentrating on their job, trying to do all the little things right.
Good players are not gamblers— they are performers.
That is why great plays are not what make an outstanding player. It is knowing limitations.
---
LEADERSHIP LESSON
"Leadership is about empowering other people as a result of your presence—and making sure that impact continues into your absence.
Your job as a leader is to create the conditions for the people around you to become increasingly effective, to help them fully realize their own capacity and power. And not only when you're in the trenches with them, but also when you're not around, and even after you've permanently moved on from the team."
– Frances Frei
---
LIFE PRINCIPLE
"Remember that this moment is not your life, it's just a moment in your life. Focus on what is in front of you, right now. Ignore what it "represents" or it "means" or "why it happened to you."
– Ryan Holiday
---
New Here?
Welcome to the 3-Point Play, where you'll get a quick dose of wisdom to enhance your game and life.
Whether you're a player, parent, or coach, join to get a:

basketball tip,
leadership lesson,
and life principle
…that's easy to apply to your life.
---
---
Related Articles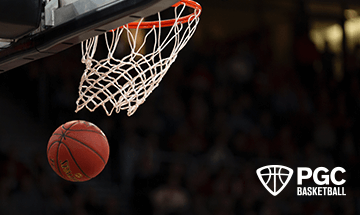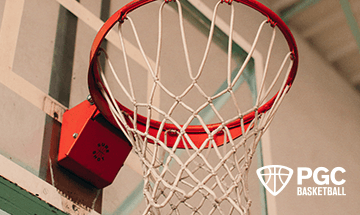 About PGC
PGC Basketball provides intense, no-nonsense basketball training for players and coaches. Our basketball camps are designed to teach players of all positions to play smart basketball, be coaches on the court, and be leaders in practices, games and in everyday life.
We combine our unique PGC culture with a variety of teaching methods and learning environments to maximize the learning potential of those that attend our sessions. In addition to spending 6-7 hours on the court each day, lessons will be reinforced through classroom sessions and video analysis.
Our goal at PGC is to empower you with the tools to fulfill your basketball dreams, while also assisting you in experiencing the joy of the journey.
To learn more about PGC Basketball, including additional basketball training tips and videos, visit our YouTube Channel or find us on Facebook, Instagram, and Twitter.