On eliminating justifications, talking openly about your values, and starting as an amateur
October 26

| The 3-Point Play
BASKETBALL TIP
Excuses are little petty things that most athletes learn early to avoid. No one likes excuses and most athletes know that. But justification is a completely different ball game.
A lot of players and coaches who are proud of not making excuses for their failures, nevertheless often feel justified when they fail. So be careful about elevating an excuse to the level of a justification.
It would be good to not only eliminate excuses from your talking but also eliminate justifications from your thinking.
---
LEADERSHIP LESSON
"Talk openly about values. Modeling is important, but just as important is having explicit and frequent conversations about what we genuinely value. Aim for those one hundred one-minute ongoing conversations, not just one big lecture yearly. Ask your kids if they see you as actually valuing the things that you say you value."
– Jennifer Breheny Wallace
---
LIFE PRINCIPLE
"Every pro starts off as an amateur. There's not one top artist, athlete, writer, scientist, architect, entrepreneur, programmer, musician, or potter who enters the field at the top of her game. To begin anything new or learn anything new means you will be a neophyte. You must go from outsider to insider. Respect that. Embrace it. Be willing to suck."
– Marie Forleo
---
New Here?
Welcome to the 3-Point Play, where you'll get a quick dose of wisdom to enhance your game and life.
Whether you're a player, parent, or coach, join to get a:

basketball tip,
leadership lesson,
and life principle
…that's easy to apply to your life.
---
---
Related Articles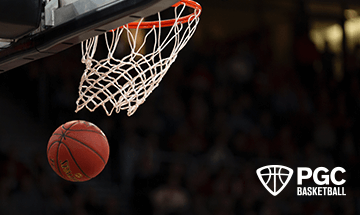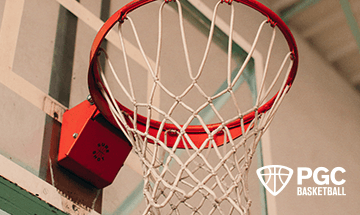 About PGC
PGC Basketball provides intense, no-nonsense basketball training for players and coaches. Our basketball camps are designed to teach players of all positions to play smart basketball, be coaches on the court, and be leaders in practices, games and in everyday life.
We combine our unique PGC culture with a variety of teaching methods and learning environments to maximize the learning potential of those that attend our sessions. In addition to spending 6-7 hours on the court each day, lessons will be reinforced through classroom sessions and video analysis.
Our goal at PGC is to empower you with the tools to fulfill your basketball dreams, while also assisting you in experiencing the joy of the journey.
To learn more about PGC Basketball, including additional basketball training tips and videos, visit our YouTube Channel or find us on Facebook, Instagram, and Twitter.