On click passes, scattering sunshine, and keeping your promises
November 16

| The 3-Point Play
BASKETBALL TIP
A click pass is when the ball comes into your hands and goes out again in an eighth of a second…
…you catch the ball, you throw the ball—like a second baseman on a double play.
The only way you can make a click pass is to know before you get the ball what you are going to do with it.
Click passes will put the ball in a scoring position or a dangerous position against man or zone defenses, and you'll probably be surprised at how much easier it is for your team to score just by this simple effort.
---
LEADERSHIP LESSON
"There is no investment you can make which will pay you so well as the effort to scatter sunshine and good cheer through your establishment."
– Orison Swett Marden
---
LIFE PRINCIPLE
"Self‐confident people share one habit in common, and that is the ability to keep the promises they make to themselves.
When you're in the habit of keeping promises you make with yourself, you're on the pathway to self‐confidence.
Self‐confidence is also a form of self‐trust, and if you can't trust yourself, you need to do some hard thinking about your life."
– Ed Mylett
---
New Here?
Welcome to the 3-Point Play, where you'll get a quick dose of wisdom to enhance your game and life.
Whether you're a player, parent, or coach, join to get a:

basketball tip,
leadership lesson,
and life principle
…that's easy to apply to your life.
---
---
Related Articles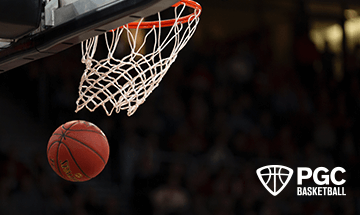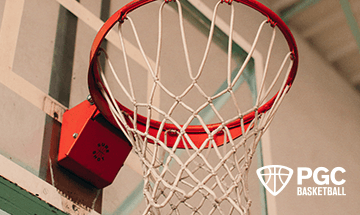 About PGC
PGC Basketball provides intense, no-nonsense basketball training for players and coaches. Our basketball camps are designed to teach players of all positions to play smart basketball, be coaches on the court, and be leaders in practices, games and in everyday life.
We combine our unique PGC culture with a variety of teaching methods and learning environments to maximize the learning potential of those that attend our sessions. In addition to spending 6-7 hours on the court each day, lessons will be reinforced through classroom sessions and video analysis.
Our goal at PGC is to empower you with the tools to fulfill your basketball dreams, while also assisting you in experiencing the joy of the journey.
To learn more about PGC Basketball, including additional basketball training tips and videos, visit our YouTube Channel or find us on Facebook, Instagram, and Twitter.