Communication: The Duke Way


– Think The Game Thursday –
In this video, Tyler Coston shares three key ingredients that make Duke basketball the standard for championship-level communication in any sport. Join us to propel your communication, and ultimately your game, forward.
---
---
Related Articles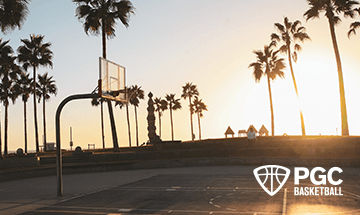 Are you contributing or contaminating?
Players often measure their contribution just by how many points they score or the number of rebounds and assists they make. But what a good basketball player brings to the game and their team goes beyond stats. At PGC, we say you are either contributing or contaminating. Find out which one you're doing in this week's new blogpost.
About PGC
PGC Basketball provides intense, no-nonsense basketball training for players and coaches. Our basketball camps are designed to teach players of all positions to play smart basketball, be coaches on the court, and be leaders in practices, games and in everyday life.
We combine our unique PGC culture with a variety of teaching methods and learning environments to maximize the learning potential of those that attend our sessions. In addition to spending 6-7 hours on the court each day, lessons will be reinforced through classroom sessions and video analysis.
Our goal at PGC is to empower you with the tools to fulfill your basketball dreams, while also assisting you in experiencing the joy of the journey.
To learn more about PGC Basketball, including additional basketball training tips and videos, visit our YouTube Channel or find us on Facebook, Instagram, and Twitter.