Complete Surrender



– Monday Mindset –
Today's Monday Mindset: Complete Surrender
I'm here at Reagan International Airport in Washington, DC, about to fly to New York City. It's 5:00 AM and last night at 10:00 PM, I didn't know I'd be getting on a plane bright and early this morning.
Sometimes life throws you a curve ball, something you weren't anticipating. If you want to know how to handle any situation that comes your way in life brilliantly, here's how..
Practice complete surrender.
I learned this throughout my basketball career when situations would come up that I hadn't anticipated.
An injury, a coach's decision, a frustrating situation with teammates.
Throughout your athletic career, there are many situations which will arise that test your ability to either hold onto things (and get bitter, frustrated, worried) or to let go of things and surrender the outcome. Surrender what didn't happen.
Didn't play well in the game? Let go of it.
Practice complete surrender.
In order to practice complete surrender, what we have to do is trust that life is working for us, not against us. Assume things are ultimately working in your favor.
If you put this into practice, you'll be able to let go of all moments from the past or what you're worried about in the future. Trust that things will ultimately work out as they should, and for your good.
Put this into practice with any situation which comes up or that you've been holding onto.
Practice complete surrender.
That's your Monday Mindset.
New Here?
Get videos like these delivered to your inbox each week!
---
---
Related Articles
Monday Mindset: From Tiny Acorns
From tiny acorns to mighty oak trees, grow. Start small. Be willing to take the small actions today and tomorrow that could turn into something really significant down the road.
Monday Mindset: Embrace Each Season
We're all in different seasons of our lives and you could choose to dread the season of life that you're in or you could make the most of the season of life you're in.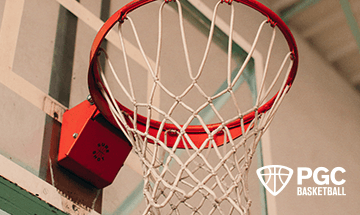 Monday Mindset: Stop the Grind
If you're doing what you love, it shouldn't feel like a grind at all. But for some reason we talk about grinding all the time.
About PGC
PGC Basketball provides intense, no-nonsense basketball training for players and coaches. Our basketball camps are designed to teach players of all positions to play smart basketball, be coaches on the court, and be leaders in practices, games and in everyday life.
We combine our unique PGC culture with a variety of teaching methods and learning environments to maximize the learning potential of those that attend our sessions. In addition to spending 6-7 hours on the court each day, lessons will be reinforced through classroom sessions and video analysis.
Our goal at PGC is to empower you with the tools to fulfill your basketball dreams, while also assisting you in experiencing the joy of the journey.
To learn more about PGC Basketball, including additional basketball training tips and videos, visit our YouTube Channel or find us on Facebook, Instagram, and Twitter.