Digging Into The Interesting History Of The NCAA Tournament
The NCAA Division I Men's Basketball Tournament is in full swing, as experts and novices alike watch their brackets slowly become an unrecognizable blob of red ink. After a chaotic first weekend, history was made by the University of Maryland, Baltimore County, which became the first 16 seed to defeat a 1 seed (and the overall No. 1 seed at that). Out of 136 attempts, the 16 seed now has one victory to its name.
But that's just the tip of the iceberg when it comes to the basketball madness of March. Founded in 1939, the NCAA Tournament has provided decades of entertainment, elation, and heartache to players and coaches all over the country.
Here are more interesting tidbits from the craziest time of the year:
The tournament began with just eight teams in 1939, expanded to 16 in 1951, and then moved to 25 until 1974. The 1980's saw tournament expansion on four different occasions (48 in 1980, 52 in 1983, 53 in 1984, and 64 in 1985). The current model, which includes the "First Four" play-in games, was introduced in 2011.
The NCAA didn't seed teams until 1978.
A third-place consolation game was held from 1946 until 1981.
Since the current Final Four model began in 1952, only one team has gotten to play the final game(s) on its home floor – Louisville in 1959.
UCLA has the most national championships in history with 11 – a staggering 10 of those coming between 1964-1975.
Since 2008, three teams considered to be in "mid-major" conferences have appeared in four national championship games (Memphis, Butler, and Gonzaga).
The longest current tournament drought is Dartmouth at 59 years. The longest in history was Harvard's 66 years between 1946 and 2012.
The University of North Carolina holds the record for most times being a No. 1 seed at 16. They are followed closely by Kansas (14), Duke (13), and Kentucky (12).
From 1997 until 2013, the NCAA mandated that all Final Four hosts be domed stadiums with a capacity of at least 40,000. Beginning in 2013, the NCAA removed the capacity requirement for venues making proposals for the Final Four.
At-large teams were added to the tournament in 1975, removing the rule that only one team per conference could be in the field.
The No. 11 seed has been the most successful double-digit seed, placing three teams in the Final Four (LSU in 1986, George Mason in 2006, and VCU in 2011).
Villanova, as the No. 8 seed in 1985, is the lowest seed ever to win the national championship.
The 2010 and 2011 Butler Bulldogs are the only team in tournament history to make back-to-back Final Fours without being a No. 1 or No. 2 seed either time.
Of champions that played six games in the tournament, the 1996 Kentucky Wildcats have the largest margin of victory with a tournament point differential of +129.
The 2009 North Carolina Tar Heels were the last team to win the championship and win all of their tournament games by at least 10 points.
Who knows what history will be made this year? Enjoy the rest of the tournament!
Keep up with PGC by following us on social media:
Facebook – https://facebook.com/pgcbasketball
Twitter – https://twitter.com/pgcbasketball
Instagram – https://instagram.com/pgcbasketball (@PGCBasketball)
---
---
Related Articles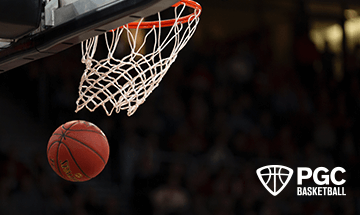 PGC Basketball Partners with GameChanger
PGC Basketball announced a partnership with GameChanger, the #1 rated youth sports app for live game streaming, scorekeeping, and team management. GameChanger, which is owned by DICK'S Sporting Goods, will be officially showcased for coaches in the PGC community as the premier live game streaming, scorekeeping, and team management app.
About PGC
PGC Basketball provides intense, no-nonsense basketball training for players and coaches. Our basketball camps are designed to teach players of all positions to play smart basketball, be coaches on the court, and be leaders in practices, games and in everyday life.
We combine our unique PGC culture with a variety of teaching methods and learning environments to maximize the learning potential of those that attend our sessions. In addition to spending 6-7 hours on the court each day, lessons will be reinforced through classroom sessions and video analysis.
Our goal at PGC is to empower you with the tools to fulfill your basketball dreams, while also assisting you in experiencing the joy of the journey.
To learn more about PGC Basketball, including additional basketball training tips and videos, visit our YouTube Channel or find us on Facebook, Instagram, and Twitter.