Embrace Each Season



– Monday Mindset –
Today's Monday Mindset: Embrace Each Season
As you can see by the leaves on the ground, winter is coming and I used to hate the winter because I'm a warm weather person. But I realized, especially living here in Canada, if I chose to hate winter every year, I was going to spend a lot of months not very happy.
What season are you in?
We're all in different seasons of our lives and just like the changing of the seasons and the weather here, you could choose to dread the season of life that you're in, or you could choose to make the most of the season of life you're in.
I chose to embrace winter but it took a change of my approach.
Do you need to change your approach with the season of life you're in right now? You could choose to hate it or you could choose to say, "It is what it is and I'm going to embrace it."
Think of an athlete being injured. You could choose to just be frustrated and disappointed all the time, or you could choose to say, "Well, this is a new way of living. How can I make the most of it? How can I still contribute to others? And can I be more grateful for when I am healthy and able to compete again?"
You have the choice.
No one else can make this decision for you.
In every season, you can make the most of it by just choosing to embrace what it is and to find the good in it.
Find the good.
That's my challenge.
That's your Monday Mindset.
New Here?
Get videos like these delivered to your inbox each week!
---
---
Related Articles
Monday Mindset: From Tiny Acorns
From tiny acorns to mighty oak trees, grow. Start small. Be willing to take the small actions today and tomorrow that could turn into something really significant down the road.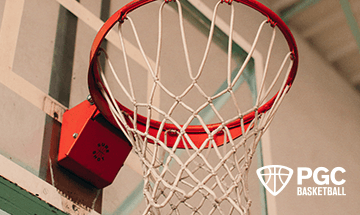 Monday Mindset: Stop the Grind
If you're doing what you love, it shouldn't feel like a grind at all. But for some reason we talk about grinding all the time.
Monday Mindset: My Plans Got Crushed
I had spent weeks planning my trip to New York. But, my flight got canceled and my plans got crushed. Here's what you need to do when your plans get crushed…
About PGC
PGC Basketball provides intense, no-nonsense basketball training for players and coaches. Our basketball camps are designed to teach players of all positions to play smart basketball, be coaches on the court, and be leaders in practices, games and in everyday life.
We combine our unique PGC culture with a variety of teaching methods and learning environments to maximize the learning potential of those that attend our sessions. In addition to spending 6-7 hours on the court each day, lessons will be reinforced through classroom sessions and video analysis.
Our goal at PGC is to empower you with the tools to fulfill your basketball dreams, while also assisting you in experiencing the joy of the journey.
To learn more about PGC Basketball, including additional basketball training tips and videos, visit our YouTube Channel or find us on Facebook, Instagram, and Twitter.