How to Score 20 Points a Game


– Think The Game Thursday –
PGC Director Tyler Coston shares three easy ways you can increase your scoring and become an invaluable member of your team.
Think Deeper
How to Score 20 Points a Game
Most players want to score more points. Unfortunately, they don't know how. It's frustrating to put in the work and then go out and have the same stat line game after game. No player wants this, and you deserve more from your efforts.
It's mesmerizing to watch Steph Curry or Diana Taurasi shoot step-back fadeaways and it's tempting to seek to replicate the way they play into our games. It's not wrong, however, it's extremely difficult. They're the best in the world. Before you can begin to score points like some of the greats, you must build a rock solid foundation for your game.
Here is the secret to eliminating the frustration and entering into the game with a sense of confidence that comes from knowing how to generate points regardless of how you are shooting, who your opponent is, or if your coach runs plays for you.
1. Outsprint the defense for 1 transition layup per quarter –
It's not hard, but it is rare to find a player on either team that runs as hard as they can in transition every single possession. If you become this player, you will score 2 points every quarter x 4 quarters = 8 points per game (ppg)
2. Attack the offensive glass to get 1 putback layup per quarter –
This is easily attainable, even for small players. Offensive rebounds lead to easy layups, shots around the rim, or fouls. Do this and you will give yourself a great chance to score 2 points every quarter x 4 quarters = 8 ppg.
You are now at 16 ppg for the game.
3. Finish every dribble to the rim with a shot fake to get fouled 2 times / game –
Watch clips of future Hall of Famer Dwyane Wade. He was a master of this. He would get his defender up in the air, jump into them, and find himself shooting free throws. If you do this once in the first half, and once in the second, you will find yourself with 4 free throw attempts per game. 4 Free throw makes = 4 ppg
That's how you get your 20 points per game: 8 + 8 + 4 = 20. I mentioned nothing about fancy dribble moves into stepback off balance shots. Nothing that requires you to be tall and athletic. In fact, it doesn't even require you to be an elite shooter.
The only requirement is thinking the game at a new level, intentionally focusing on the three things above in your training and games, and understanding that simplicity, like Da Vinci stated, is the ultimate sophistication.
Once you do this, you will find yourself becoming a go to player who helps your team score more points, win more games, and become trusted to take big shots in the most needed moments.
---
---
Related Articles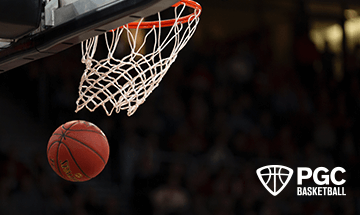 Act Like You've Been There Before
The moral of the story is that nobody is scared if you do something once – they're scared if they think you can do it again. So why should that matter to you?
About PGC
PGC Basketball provides intense, no-nonsense basketball training for players and coaches. Our basketball camps are designed to teach players of all positions to play smart basketball, be coaches on the court, and be leaders in practices, games and in everyday life.
We combine our unique PGC culture with a variety of teaching methods and learning environments to maximize the learning potential of those that attend our sessions. In addition to spending 6-7 hours on the court each day, lessons will be reinforced through classroom sessions and video analysis.
Our goal at PGC is to empower you with the tools to fulfill your basketball dreams, while also assisting you in experiencing the joy of the journey.
To learn more about PGC Basketball, including additional basketball training tips and videos, visit our YouTube Channel or find us on Facebook, Instagram, and Twitter.