Two Simple Habits to Earn More Playing Time
Coaches talk too much. Plain and simple.
I can see it now. Athletes are vigorously nodding their heads in agreement while coaches cringe at the idea this might be true for them.
I played basketball from the moment I could walk until the moment I concluded my professional career. I've been around many coaches and been a college coach myself. I've experienced coaches that won't stop talking, and while it pains me to say it, I've also been one.
Athletes, this is for you. We all want to play more minutes, have more fun, and win more games. But there's a big problem that we all succumb to that's holding us back from reaching our full potential.
It's a problem many young players face that can be corrected instantly to help propel any player from playing spotty minutes to being a starter, or from being a starter to a star.
This problem is distractions.
Our attention is directed in many different ways and it's hard to be focused. I get it. These distractions lead to wandering eyes, blank stares, and poor body language. Coaches then feel an obligation to repeat themselves until they feel like you've heard at least some of what they just taught.
So if you want to earn your coach's trust, play more, and improve faster, you must start doing these two things right now.
Hungry Eyes
Anytime your coach is communicating with you for the rest of your career, face them, lock in with strong body language, and deliver hungry eye contact. Eye contact is an indication to your coach that you are actively listening, engaged in what is being said, and ready to take action when the conversation ends. When you do this, your coach will teach you better and act with increased care and intention. They'll also say things only once because they feel more certain you've heard the information being communicated.
Subtle Head Nods
Hungry eyes by themselves are good, but the addition of subtle head nods results in a lethal combination. Subtle means delicate and low key. We're not talking Los Angeles Lakers bobblehead night at Staples Center. We're talking about nodding your head in a gentle manner expressing validation, confidence, and encouragement to your coach. You're essentially saying, "coach, what you're saying is good, and I am excited to go out and execute." Do you think your coach will enjoy coaching you more? Absolutely. And not only that, they'll coach you better and you'll improve faster. We all want to become the best player we can be, so take it upon yourself, athletes, to make the necessary adjustments to be a player your coach loves to coach.
Trust gets you more playing time. Point, blank, period. When you're engaged, as a coach that tells me, you know what's going on. Often times, the most important thing said in a huddle is the last piece of information shared before getting back on the court. Don't be the athlete that checks out mentally at the end of the huddle, walks on the court before the team breaks out, and makes a huge game-changing mistake, all because you lost focus. Stay locked in.
If you've read this far and you find yourself nodding, you're now ready to take your communication, trust, leadership and overall game to a new level! Starve your distractions, feed your focus, Max out your potential. It just might be the difference between losing a big game and winning a championship.
– Marke
---
---
Related Articles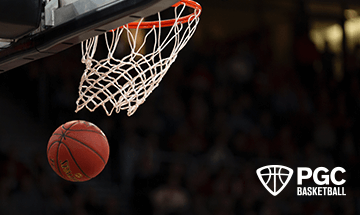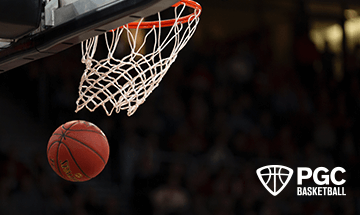 An Alarming Basketball Trend
If you've attended a youth basketball event in the past year or so, there's a good chance you've witnessed a trend that I believe will very likely ruin youth basketball unless we put a stop to it.
About PGC
PGC Basketball provides intense, no-nonsense basketball training for players and coaches. Our basketball camps are designed to teach players of all positions to play smart basketball, be coaches on the court, and be leaders in practices, games and in everyday life.
We combine our unique PGC culture with a variety of teaching methods and learning environments to maximize the learning potential of those that attend our sessions. In addition to spending 6-7 hours on the court each day, lessons will be reinforced through classroom sessions and video analysis.
Our goal at PGC is to empower you with the tools to fulfill your basketball dreams, while also assisting you in experiencing the joy of the journey.
To learn more about PGC Basketball, including additional basketball training tips and videos, visit our YouTube Channel or find us on Facebook, Instagram, and Twitter.