6 Mistakes Keeping Good Players on the Bench
What follows are a few mistakes that drive coaches crazy and all but guarantee a nice warm seat on the bench…

1. Showing up to practice on time
For players who truly want to be great, simply scraping by and doing the bare minimum (ie showing up on time) is unacceptable.
Real leaders (the ones others want to follow) inspire their teammates to get better by showing up early and putting in the unseen hours required to make it at the next level.

2. Making excuses
There are two choices every athlete can make at a young age:
a) Live their life blaming others for their failures.
b) Or grow up, accept the facts, and get better every day.
The mere thought of an excuse does not exist in the mind of a champion. Erase all thoughts of excuses starting…
Right. Now.

3. Complaining to referees
As a player, coach, student and fan, I've experienced the game from almost every angle. One thing I've come to realize is this:
Players, coaches, parents and fans put so much energy into responding to what they call "poor officiating" they become blind to the notion that focusing on the things they can actually control is a better approach.
This is such a waste of energy.
The more energy you exert on things you can't control, the more energy you take away from the things you can.
Control the controllable.

4. Not being aware of how intangibles impact a team
Anyone can do the tangibles right.
But the intangibles?
Those are the difference makers in almost every major sport and in almost every big event. But most importantly… they're what can make all the difference later in your child's life.
Whether it's their basketball career…professional career…or personal life.
Being aware of the importance of intangibles is a great starting point.

5. Focusing too much on individual statistics (ie. not putting the team first)
Almost anytime your child gets too fixated about individual statistics, they're going to come across as childish and find themselves ranting and raving over things that don't warrant their attention.
And showing concern for personal stats won't win any popularity contests either…
Especially with coaches.

6. Lacking confidence in their shooting
This is a hard truth for most parents to accept…
But most players don't lack confidence, they lack ability.
When the ability is there, the confidence usually follows just the way it should.

Anyway, probably something worth thinking about.


And here's something else to think about:
Even if your child makes one of these mistakes from time to time…
There's one thing they can do to ensure they avoid riding the bench at all costs…
Become a GREAT shooter.
No matter what, most coaches can't resist keeping a great shooter in the game, especially during crunch time when the game's on the line.
If that's what you want for your child, I recommend securing their spot in one of our Fall Shooting Colleges.
All the best,
Mano
---
---
Related Articles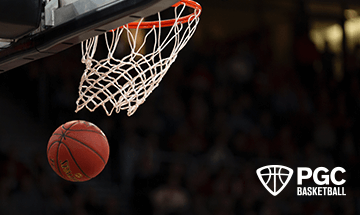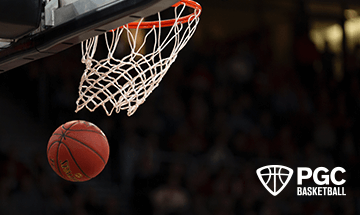 An Alarming Basketball Trend
If you've attended a youth basketball event in the past year or so, there's a good chance you've witnessed a trend that I believe will very likely ruin youth basketball unless we put a stop to it.
About PGC
PGC Basketball provides intense, no-nonsense basketball training for players and coaches. Our basketball camps are designed to teach players of all positions to play smart basketball, be coaches on the court, and be leaders in practices, games and in everyday life.
We combine our unique PGC culture with a variety of teaching methods and learning environments to maximize the learning potential of those that attend our sessions. In addition to spending 6-7 hours on the court each day, lessons will be reinforced through classroom sessions and video analysis.
Our goal at PGC is to empower you with the tools to fulfill your basketball dreams, while also assisting you in experiencing the joy of the journey.
To learn more about PGC Basketball, including additional basketball training tips and videos, visit our YouTube Channel or find us on Facebook, Instagram, and Twitter.