Indiana University Senior, Whitney Lyndsay, Gains Edge at Point Guard College
Indiana senior Whitney Lindsay was one of 32 female participants, joining 11 other point guards who played in the 2010 NCAA Women's Basketball Tournament, at the Point Guard College's "College Athlete" Session from Aug. 9-13, 2010, at Emmanuel College in Boston.
Lindsay participated in a five-day, four-night basketball program designed to teach players how to train effectively, play intelligent basketball, become "coaches on the court," and demonstrate leadership during basketball games, practices and everyday life. She was one of three point guards from the Big Ten Conference.
The 5-foot 7-inch tall point guard from Mansfield, Ohio, averaged 7.4 points, 3.1 assists and 2.8 rebounds in 30 games as a junior.
What sets Point Guard College apart is the teaching that takes place off of the basketball court. In addition to time on the basketball court, attendees spent time in classroom lectures three times a day analyzing basketball video footage, studying the details of winning basketball, and learning about basketball leadership and communication skills that will be valuable on the basketball court and in everyday life.
—
Indiana head women's basketball coach Felisha Legette-Jack announced that PGC alum Whitney Lindsay, All-America and All-Big Ten candidate Jori Davis, along with Andrea McGuirt will be the 2010-11 Indiana Women's Basketball team captains.
The three seniors were a part of Legette-Jack's first recruiting class at Indiana University and have served key roles as Hoosiers.
---
---
Related Articles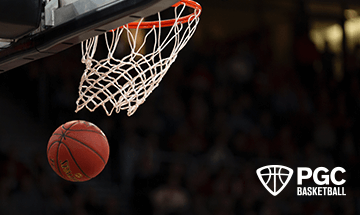 About PGC
PGC Basketball provides intense, no-nonsense basketball training for players and coaches. Our basketball camps are designed to teach players of all positions to play smart basketball, be coaches on the court, and be leaders in practices, games and in everyday life.
We combine our unique PGC culture with a variety of teaching methods and learning environments to maximize the learning potential of those that attend our sessions. In addition to spending 6-7 hours on the court each day, lessons will be reinforced through classroom sessions and video analysis.
Our goal at PGC is to empower you with the tools to fulfill your basketball dreams, while also assisting you in experiencing the joy of the journey.
To learn more about PGC Basketball, including additional basketball training tips and videos, visit our YouTube Channel or find us on Facebook, Instagram, and Twitter.