Point Guard College Basketball Instructor Holds Court in Kenya
SOURCE: TheRecord.com by Brent Davis | November 01, 2010
From Rookie of the Year to two-time MVP, Dave Burnett was a fixture on the University of Waterloo men's basketball team for five seasons.
Now, he's taking his skills and experience to the streets of Nairobi, Kenya, where he'll volunteer at a basketball program in one of the city's most troubled neighborhoods.
Already planning to take a year off before launching into graduate studies, Burnett was looking to do some travelling while also volunteering his time for a worthy cause.
"It's a brand new opportunity," Burnett, 23, said. "It's right up my alley. I could not be more excited, in terms of being able to go to help others, and learning from others."
When Burnett leaves in a few days, he'll be taking three 50-pound bags filled with even more donated equipment and clothing. "I'm just overwhelmed by the community response," said the former Waterloo point guard.
—
Burnett [an instructor at PGCs Essentials, Think The Game and The Prep School sessions] will spend two months working with the men's Mennonite Knights and women's Mennonite Warriors teams. The teams offer young men and women the chance to rise above the crowds and crime that have come to characterize the Eastleigh slum.
---
---
Related Articles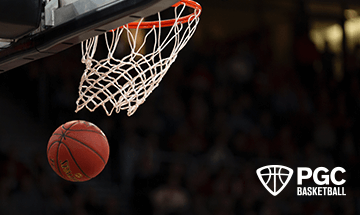 About PGC
PGC Basketball provides intense, no-nonsense basketball training for players and coaches. Our basketball camps are designed to teach players of all positions to play smart basketball, be coaches on the court, and be leaders in practices, games and in everyday life.
We combine our unique PGC culture with a variety of teaching methods and learning environments to maximize the learning potential of those that attend our sessions. In addition to spending 6-7 hours on the court each day, lessons will be reinforced through classroom sessions and video analysis.
Our goal at PGC is to empower you with the tools to fulfill your basketball dreams, while also assisting you in experiencing the joy of the journey.
To learn more about PGC Basketball, including additional basketball training tips and videos, visit our YouTube Channel or find us on Facebook, Instagram, and Twitter.