Trust the Process – Markelle Fultz
Markelle Fultz attended a Point Guard College session in 2014, the Summer before his junior year in high school. He had been cut from the Varsity team just the season before at DeMatha Catholic High School but that did not deter him, it only motivated him to get in the gym and outwork everyone.
Though he had started to make a splash in AAU tournaments, he was still unranked. At his PGC Session, he stood out among future college players because of the skills he developed. He had great body control and even at that young age, was able to play at multiple speeds. He was not afraid to be stretched outside of his comfort zone, learning to lead older players and his teams throughout the week. He was a student of the game, spending his lunches, dinners, and free time engaging in conversation with his basket instructors on all types of topics, from being successful in the classroom, to leading a team, to what college coaches really look at. At the end of the week he was picked as a Captain for the final tournament of champions.
Applying what he learned to his indomitable work ethic, Markelle is now the consensus No. 1 pick in the 2017 NBA draft. Watch this interview, from the Washington Post, as he discusses how failure motivated him and how trusting the process set him on a path to the NBA.
---
---
Related Articles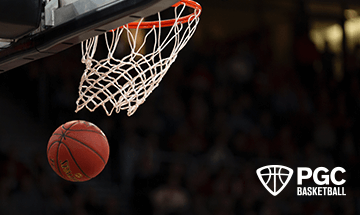 About PGC
PGC Basketball provides intense, no-nonsense basketball training for players and coaches. Our basketball camps are designed to teach players of all positions to play smart basketball, be coaches on the court, and be leaders in practices, games and in everyday life.
We combine our unique PGC culture with a variety of teaching methods and learning environments to maximize the learning potential of those that attend our sessions. In addition to spending 6-7 hours on the court each day, lessons will be reinforced through classroom sessions and video analysis.
Our goal at PGC is to empower you with the tools to fulfill your basketball dreams, while also assisting you in experiencing the joy of the journey.
To learn more about PGC Basketball, including additional basketball training tips and videos, visit our YouTube Channel or find us on Facebook, Instagram, and Twitter.