NBA BRINGS TOGETHER 15 TOP YOUTH BASKETBALL ORGANIZATIONS TO TIP OFF JR. NBA WEEK
NBA BRINGS TOGETHER 15 TOP YOUTH BASKETBALL ORGANIZATIONS TO TIP OFF JR. NBA WEEK
– Weeklong Celebration Begins October 9 with Launch of New Jr. NBA Parent Initiative & App for Coaches of All Levels –
– Golden State Warriors' Stephen Curry and his mother, Sonya Curry, to Introduce New Jr. NBA Parent Initiative on Oct. 11 –
NEW YORK, Oct. 9, 2017 – The National Basketball Association (NBA) tipped off Jr. NBA Week (Oct. 9-16) today by announcing the formation of the Jr. NBA Flagship Network, to provide a more consistent and positive youth basketball experience for players, parents and coaches. Comprised of 15 best-in-class youth sports organizations, members of the network share the Jr. NBA's vision for how the game should be taught and played at the grassroots level, and have committed to pursuing the highest standards of operation in the industry.  This includes adhering to NBA and USA Basketball Youth Basketball Guidelines, implementing USAB coach licensing requirements and providing resources to educate coaches and parents.
Through the collective reach of the 15 organizations that make up the Jr. NBA Flagship Network, the NBA will help ensure that one million additional youth are playing basketball in an environment that promotes health and wellness, skill development and character education.
Jr. NBA Flagship Network
All-in Athletics

Pro Skills Basketball

Sports Academy

DME Sports Academy

Lightning Basketball – Island Garden

The Skill Factory

Gold Crown Foundation

Open Gym Premier

John Muir Health Ultimate Fieldhouse

Grand Park Fieldhouse

PGC Basketball

West Coast Elite

Hoop Heaven

Slam City Management

Zero Gravity Basketball
The third annual Jr. NBA Week will focus on elevating the game by providing tools and resources to support key contributors to the youth basketball experience – parents and coaches – and will feature events for local youth hosted by all 30 NBA teams.
The new Jr. NBA Parent Initiative, developed in conjunction with the Positive Coaching Alliance, is designed to educate parents and guardians by providing resources to help them better understand the youth basketball ecosystem, while helping to create a positive, healthy experience for their young players.  At the outset, the program will feature a series of parent forums held in cities across the country, parent newsletters and educational resources and other helpful recommendations and tips.  Ultimately, the parent program will include extensive age-appropriate curriculum designed to help parents and their children navigate the youth basketball landscape.
To launch the new parent program, Golden State Warriors guard Stephen Curry and his mother Sonya Curry will join center Zaza Pachulia, Head Coach Steve Kerr, President of Basketball Operations and General Manager Bob Myers, the Jr. Warriors, and the Positive Coaching Alliance to host a special Jr. NBA Tip-Off Event on Oct. 11 at John Muir Health Ultimate Fieldhouse in Walnut Creek, Calif.  The event will include a youth clinic, parent workshop and panel discussion for local kids and their families.  John Muir Health Ultimate Fieldhouse is an inaugural member of the Jr. NBA Flagship Network.
Finally, the new Jr. NBA Coach App offers coaches at all levels of experience a valuable tool to teach the game in a manner reflective of best practices around player health and wellness, skill development and character education.  The app offers Jr. NBA instructional curriculum featuring 250 demonstrational videos with NBA and WNBA players and coaches, and 48 preloaded practice plans designed for various skill levels.  The app also includes a unique tool that allows coaches to create custom practice plans by selecting their favorite skills and drills from the Jr. NBA instructional library.  The Jr. NBA Coach App is available now for iOS and Android.
The Jr. NBA presented by Under Armour teaches basketball skills as well as the core values of the game at the grassroots level in an effort to help grow and improve the youth basketball experience for players, coaches and parents. For more information, and to register for the Jr. NBA Parent Initiative, visit: https://jr.nba.com/register-now/
---
---
Related Articles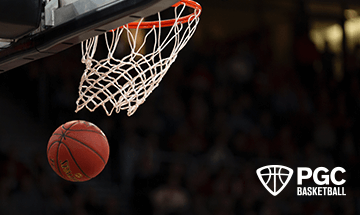 About PGC
PGC Basketball provides intense, no-nonsense basketball training for players and coaches. Our basketball camps are designed to teach players of all positions to play smart basketball, be coaches on the court, and be leaders in practices, games and in everyday life.
We combine our unique PGC culture with a variety of teaching methods and learning environments to maximize the learning potential of those that attend our sessions. In addition to spending 6-7 hours on the court each day, lessons will be reinforced through classroom sessions and video analysis.
Our goal at PGC is to empower you with the tools to fulfill your basketball dreams, while also assisting you in experiencing the joy of the journey.
To learn more about PGC Basketball, including additional basketball training tips and videos, visit our YouTube Channel or find us on Facebook, Instagram, and Twitter.