Point Guard College Grad, Danielle McCray, Signs Professional Contract
Former Kansas women's basketball player, Danielle McCray, also an alumni of Point Guard College, signed a professional basketball contract to play internationally in Israel.
McCray signed with the Rishon Lezion team of the Israeli Women's League, Division 1.
"This is an exciting time for me," McCray said in a release. "I cannot wait to get over to Israel and officially begin my professional career. More than anything I am just excited to get back out on the court."
McCray was drafted in the first round of the 2010 WNBA Draft, but she wan't able to play this season because of injury.
The 2009 Big 12 Preseason Player of the Year will head over to her new team Oct. 1 and is looking forward to playing against international competition.
"This is a great opportunity for me to expand my game," said McCray, who competed internationally as a part of the 2009 USA Basketball's World University Games Team. "I have heard great things about this league and I think it will prepare me for playing in the WNBA."
---
---
Related Articles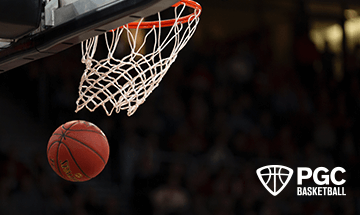 About PGC
PGC Basketball provides intense, no-nonsense basketball training for players and coaches. Our basketball camps are designed to teach players of all positions to play smart basketball, be coaches on the court, and be leaders in practices, games and in everyday life.
We combine our unique PGC culture with a variety of teaching methods and learning environments to maximize the learning potential of those that attend our sessions. In addition to spending 6-7 hours on the court each day, lessons will be reinforced through classroom sessions and video analysis.
Our goal at PGC is to empower you with the tools to fulfill your basketball dreams, while also assisting you in experiencing the joy of the journey.
To learn more about PGC Basketball, including additional basketball training tips and videos, visit our YouTube Channel or find us on Facebook, Instagram, and Twitter.