Point Guard College Grad, Emilie Johnson, Eyes the Prize
While other college students are backpacking across Europe or partying till dawn, Emilie Johnson (UC Santa Barbara Gauchoes) and Kasey Riecks (UC Davies Aggies) are keeping busy with hoops.
For Division I college basketball players like Johnson and Riecks, there is no such thing as a true offseason.
"It is less rigorous during the offseason, but there really isn't an offseason," said Riecks, who starred at Placer High. "You don't want to have to get completely back into shape once the season starts."
"I love the offseason," said Johnson, a former four-year starting point guard at Del Oro. "You have enough time to improve in certain areas whereas during the season it's all about getting the team ready."
Johnson started 12 games her freshman year and played considerable minutes. Johnson averaged a little over 37 minutes a game.
"I've really been focusing on becoming a student of the game, knowing the game better mentally, and taking it to another level," [Johnson] said. "My point guard coach has inspired me to really become a student of the game and improve from a mental standpoint. At point you have to be in control."
In 2009-10, Johnson was recognized as a Living Scholar Student-Athletes.
---
---
Related Articles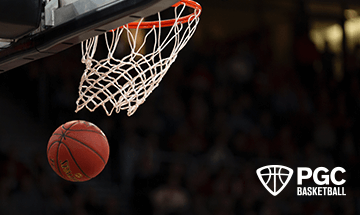 About PGC
PGC Basketball provides intense, no-nonsense basketball training for players and coaches. Our basketball camps are designed to teach players of all positions to play smart basketball, be coaches on the court, and be leaders in practices, games and in everyday life.
We combine our unique PGC culture with a variety of teaching methods and learning environments to maximize the learning potential of those that attend our sessions. In addition to spending 6-7 hours on the court each day, lessons will be reinforced through classroom sessions and video analysis.
Our goal at PGC is to empower you with the tools to fulfill your basketball dreams, while also assisting you in experiencing the joy of the journey.
To learn more about PGC Basketball, including additional basketball training tips and videos, visit our YouTube Channel or find us on Facebook, Instagram, and Twitter.