This is Going to Sound Bad...



– Monday Mindset –
Today's Monday Mindset: This is Going to Sound Bad…

Now, this is going to sound kind of bad, but I want to be real with you guys because I had something happen and I was blaming somebody for it.
I didn't actually say anything to them, but in my own mind I was blaming them. And when you blame, it can take you to all sorts of bad places.
I realized I needed to adopt and apply a PGC principle that we teach players and coaches at some of our basketball camps.
It's a principle of ultra ownership instead of a victim mentality.
A victim mentality is when you go to a place of blame or complaining or making excuses. I realized I needed to pull myself back to the perspective of ultra ownership, which is, what do I own in this?
Here's what happens when you take an ultra ownership perspective.
You own what you can own. When you do this – it tends to change everything. It changes your perspective. You see things differently.
I actually put pen to paper. I came up with four things I own. The moment I did that, well for one finger pointing at somebody else, I had four fingers pointing back at me and it completely took the edge off.
I no longer had any resentment. And in fact, it turned inward to, "Wow, I've got a lot to learn. I've got a lot to grow in, and I need to be bigger in my own mind." PGC founder Dick DeVenzio called it living between your own ears. So, I adopted the principle I chose to live between my own ears.
My challenge to you today is if you have any type of breakdown, maybe it's a relationship issue with a friend, with a parent, with a child, with a spouse, somebody at work, whoever it may be with, or it's just a situation that's gone wrong. Things have gotten messed up.
Instead of going to blame or to complain or to make excuses, take ultra ownership, and just ask yourself the question, "What do I own?"
Ruthlessly ask yourself the question and see what you come up with. Put pen to paper. And when you do that, you'll realize that you can own nearly anything and you'll just live bigger. It'll help you to work through issues faster because nothing makes a situation worse than when you add to it and stockpile on to it, blame, and complaining, and making excuses.
So if you want to live bigger, which is a form of having mental toughness, and if you want to be able to work through things quicker, then live between your own ears and take on an ultra ownership perspective.
That's your Monday Mindset.
New Here?
Get videos like these delivered to your inbox each week!
---
---
Related Articles
Monday Mindset: From Tiny Acorns
From tiny acorns to mighty oak trees, grow. Start small. Be willing to take the small actions today and tomorrow that could turn into something really significant down the road.
Monday Mindset: Embrace Each Season
We're all in different seasons of our lives and you could choose to dread the season of life that you're in or you could make the most of the season of life you're in.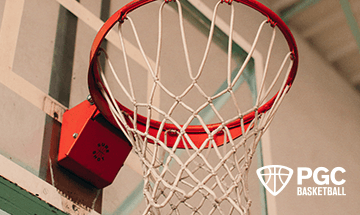 Monday Mindset: Stop the Grind
If you're doing what you love, it shouldn't feel like a grind at all. But for some reason we talk about grinding all the time.
About PGC
PGC Basketball provides intense, no-nonsense basketball training for players and coaches. Our basketball camps are designed to teach players of all positions to play smart basketball, be coaches on the court, and be leaders in practices, games and in everyday life.
We combine our unique PGC culture with a variety of teaching methods and learning environments to maximize the learning potential of those that attend our sessions. In addition to spending 6-7 hours on the court each day, lessons will be reinforced through classroom sessions and video analysis.
Our goal at PGC is to empower you with the tools to fulfill your basketball dreams, while also assisting you in experiencing the joy of the journey.
To learn more about PGC Basketball, including additional basketball training tips and videos, visit our YouTube Channel or find us on Facebook, Instagram, and Twitter.