Want More Playing Time?


– Think The Game Thursday –
Everyone has a role. Join PGC Director Jayson Wells as he examines the benefit of buying into your team's system and starring in the role your coach has given you.
Los Angeles Clippers Head Coach Doc Rivers said it best. "Everyone can't be the star of the team, but everyone can star in their role." That's not an easy thing to do, but players like Marcus Smart have long NBA careers because that's exactly what they do.
Everyone Has A Role
Whether you are scoring many points or no points, each person on the team has a role. When your coach establishes your role, that becomes an opportunity for you to embrace and star in your role. Once you star in your role, you can discuss with your coach what greater roles you want and are ready to move into. Earn your coach's trust by showing them you are excelling in your current role and are prepared to excel in a new one.
"believe in your role, stay in your role and star in your role." – PGC Director, Jayson Wells
LISTEN NOW
This week TJ and Sam discuss the situation with NBA Player Ben Simmons and the 76ers. From the outside looking in, they discuss what coaches can learn in terms of helping your players and teams attack tough situations and conversations head on.
---
---
Related Articles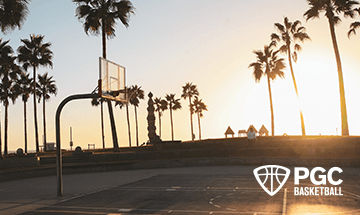 About PGC
PGC Basketball provides intense, no-nonsense basketball training for players and coaches. Our basketball camps are designed to teach players of all positions to play smart basketball, be coaches on the court, and be leaders in practices, games and in everyday life.
We combine our unique PGC culture with a variety of teaching methods and learning environments to maximize the learning potential of those that attend our sessions. In addition to spending 6-7 hours on the court each day, lessons will be reinforced through classroom sessions and video analysis.
Our goal at PGC is to empower you with the tools to fulfill your basketball dreams, while also assisting you in experiencing the joy of the journey.
To learn more about PGC Basketball, including additional basketball training tips and videos, visit our YouTube Channel or find us on Facebook, Instagram, and Twitter.