On Thanking Your Teammates, Not Sacrificing Your Principles, and Doing the Work
September 7 | The 3-Point Play
BASKETBALL TIP
Thanking your teammates is not much more than simple intelligence.
Acknowledging others' efforts builds teamwork and team spirit.
Whether you point at a good passer or give a "high five" or merely nod in a way that the crowd doesn't even notice, your gesture will get through to your teammate, and both of you will benefit from the exchange.
---
LEADERSHIP LESSON
"People become leaders when they make the decision not to sacrifice their principles on the altar of convenience or compromise."
– Myles Munroe
---
LIFE PRINCIPLE
"Do. The. Work.
Every day, you have to do something you don't want to do. Every day. Challenge yourself to be uncomfortable, push past the apathy and laziness and fear.
Otherwise, the next day you're going to have two things you don't want to do, then three and four and five, and pretty soon, you can't even get back to the first thing.
And then all you can do is beat yourself up for the mess you've created, and now you've got a mental barrier to go along with the physical barriers."
– Tim S. Grover
---
New Here?
Welcome to the 3-Point Play, where you'll get a quick dose of wisdom to enhance your game and life.
Whether you're a player, parent, or coach, join to get a:

basketball tip,
leadership lesson,
and life principle
…that's easy to apply to your life.
---
---
Related Articles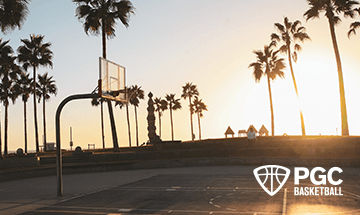 About PGC
PGC Basketball provides intense, no-nonsense basketball training for players and coaches. Our basketball camps are designed to teach players of all positions to play smart basketball, be coaches on the court, and be leaders in practices, games and in everyday life.
We combine our unique PGC culture with a variety of teaching methods and learning environments to maximize the learning potential of those that attend our sessions. In addition to spending 6-7 hours on the court each day, lessons will be reinforced through classroom sessions and video analysis.
Our goal at PGC is to empower you with the tools to fulfill your basketball dreams, while also assisting you in experiencing the joy of the journey.
To learn more about PGC Basketball, including additional basketball training tips and videos, visit our YouTube Channel or find us on Facebook, Instagram, and Twitter.