4 PGC Grads named to Naismith PreSeason Watch list
SOURCE: HOOPFEED.com | By By CHERYL COWARD | Nov. 9, 2010
The Atlanta Tipoff Club's Board of Selectors compiled the 2010-11 Naismith Preseason Watch List. On the list are four (4) Point Guard College alumni: Cetera DeGraffenreid (UNC), Italee Lucas (UNC), Jence Rhoads (Vanderbilt) and Dawn Evans (James Madison).
Selection is based on player performances from the previous year and expectations for the 2010-11 college basketball season. The Naismith Trophy will be awarded on April 4, 2011 at the NCAA Women's Final Four in Indianapolis.
Danielle Adams, Texas A&M, F/C, Senior
Kachine Alexander, Iowa, G, Senior
LaSondra Barrett, LSU, F, Junior
Angie Bjorklund, Tennessee, G/F, Senior
Kelsey Bolte, Iowa State, G, Senior
Jessica Breland, North Carolina, F, Senior
Kelley Cain, Tennessee, C, Junior
Cetera DeGraffenreid, North Carolina, G, Senior
Elena Delle Donne, Delaware, F/G, Sophomore
Skylar Diggins, Notre Dame, G, Sophomore
Jasmine Dixon, UCLA, F, Junior
Victoria Dunlap, Kentucky, F, Senior
Dawn Evans, James Madison, G, Senior
Casey Garrison, Missouri State, G, Junior
Brittney Griner, Baylor, Center, Sophomore
Keisha Hampton, DePaul, F, Junior
Amber Harris, Xavier, F, Senior
Tiffany Hayes, Connecticut, G, Junior
Ify Ibekwe, Arizona, F, Senior
Amy Jaeschke, Northwestern, C, Senior
Shenise Johnson, Miami (FL), G, Junior
Melissa Jones, Baylor, G/F, Senior
Jantel Lavender, Ohio State, C, Senior
Italee Lucas, North Carolina, G, Senior
A'dia Mathies, Kentucky, G, Sophomore
Sarah Miles, West Virginia, G, Senior
Alex Montgomery, Georgia Tech, G/F, Senior
Maya Moore, Connecticut, F, Senior
Nnemkadi Ogwumike, Stanford, F, Junior
Kayla Pedersen, Stanford, F, Senior
Ta'Shia Phillips, Xavier, C, Senior
Jeanette Pohlen, Stanford, G, Senior
Samantha Prahalis, Ohio State, G, Junior
Lauren Prochaska, Bowling Green, G, Junior
Chastity Reed, Arkansas – Little Rock, F, Senior
Monique Reid, Louisville, F, Junior
Jence Rhoads, Vanderbilt, G, Senior
Danielle Robinson, Oklahoma, G, Senior
Ta'Shauna "Sugar" Rodgers, Georgetown, G, Sophomore
Shenneika Smith, St. John's, G, Sophomore
Brittany Spears, Colorado, F, Senior
Da'Shena Stevens, St. John's, F, Junior
Shekinna Stricklen, Tennessee, G/F, Junior
Helena Sverrisdottir, TCU, G/F, Senior
Carolyn Swords, Boston College, C, Senior
Louella Tomlinson, St. Mary's, C/F, Senior
Jasmine Thomas, Duke, G, Senior
Courtney Vandersloot, Gonzaga, G, Senior
Courtney Ward, Florida State, G, Senior
Riquna Williams, Miami (FL), G, Junior
In late February, the Atlanta Tipoff Club's Board of Selectors will compile a mid-season team of the top 30 players in the nation. Four finalists will be announced in March 2011.
---
DeGraffenried and Lucas (UNC) are two-time graduates of PGC attending Think The Game and the College Session in 2008 and 2009, respectively. Rhoads (Vanderbilt) attended Think The Game in 2008 with Evans (James Madison) attended in 2009.
---
---
Related Articles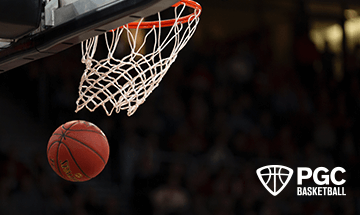 About PGC
PGC Basketball provides intense, no-nonsense basketball training for players and coaches. Our basketball camps are designed to teach players of all positions to play smart basketball, be coaches on the court, and be leaders in practices, games and in everyday life.
We combine our unique PGC culture with a variety of teaching methods and learning environments to maximize the learning potential of those that attend our sessions. In addition to spending 6-7 hours on the court each day, lessons will be reinforced through classroom sessions and video analysis.
Our goal at PGC is to empower you with the tools to fulfill your basketball dreams, while also assisting you in experiencing the joy of the journey.
To learn more about PGC Basketball, including additional basketball training tips and videos, visit our YouTube Channel or find us on Facebook, Instagram, and Twitter.