5 Ways to Practice Mental Toughness
Hi its Mano,
Here are five ways to practice your mental toughness off the court. If you practice these five things, every day, you'll develop greater self-discipline. You'll become unstoppable in anything you do. The five things you will have to rise above your feelings every day.
That is how you build mental toughness. You develop a habit, a muscle of rising above your feelings to the level of your aspirations and commitments.
1. WAKE UP EARLY & GET OUT OF BED
Don't hit the snooze. Don't tell yourself ten more minutes. That is called giving into your feelings. If you give in to your feelings, you'll never be a special player. You can acknowledge your feelings but then you rise above it and get up early.
2. MAKE YOUR BED AS A HABIT
Make your bed as a habit because it is the last thing you feel like doing in the morning. So practice doing it with precision. This will start your day off with a win and setting your mind to be someone who is organized, disciplined and precise. Set yourself up for success.
3. GET TO WORK
If you're doing things later in the day, getting to work may be something as simple as 30 push-ups. Do something you don't feel like doing. If your body is feeling tired or you're not really awake, do something that gets your body moving.
4. STUDY FIRST
When your school day gets done, study first. If you want to build mental toughness on the court you must do things that are difficult until it becomes easy. Everything is hard before it becomes easy but once you learn to develop it as a habit, you learn to rise above your feelings.
5. EAT SOMETHING YOU DON'T LIKE, REGULARLY
I never liked mushrooms. Then I realized, I'm not going to let mushrooms get the better of me. I would put it on pizza and then along the way, my taste buds changed and I started to like mushrooms. I didn't do it because I liked it. I did it because I didn't like it and I was developing mental toughness. I was training myself to be unstoppable.
Mentally tough athletes know they have to practice these habits in order to make them routine.
Join us at a PGC camp near you to discover how to be the smartest player on the floor while developing the mental toughness, habits and focus necessary for greatness, both on the court and in life.
– Mano
---
---
Related Articles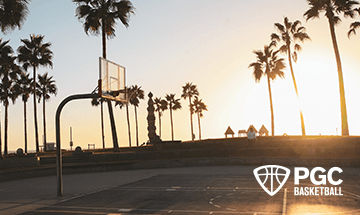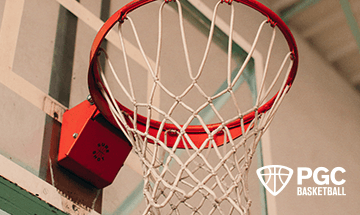 The Problem with Improvement
I want to share with you a problem I have faced. It's a problem all athletes face, and one that can be extremely frustrating and discouraging throughout a career.
The problem is players put in an immense amount of time, energy, and effort, but struggle to see their improvement.
About PGC
PGC Basketball provides intense, no-nonsense basketball training for players and coaches. Our basketball camps are designed to teach players of all positions to play smart basketball, be coaches on the court, and be leaders in practices, games and in everyday life.
We combine our unique PGC culture with a variety of teaching methods and learning environments to maximize the learning potential of those that attend our sessions. In addition to spending 6-7 hours on the court each day, lessons will be reinforced through classroom sessions and video analysis.
Our goal at PGC is to empower you with the tools to fulfill your basketball dreams, while also assisting you in experiencing the joy of the journey.
To learn more about PGC Basketball, including additional basketball training tips and videos, visit our YouTube Channel or find us on Facebook, Instagram, and Twitter.