Eliminate Complaining from your Life
Complaints nearly always sound just as foolish, and amusing, as they really are once they are replayed…
Have you ever stopped to consider the fact that it would be possible to go through your whole life without ever bothering to complain about anything? Many people have made commitments to do just that and they love the results. So would you.
When you catch yourself in the midst of a complaint, you know you are hardly at your very best. You're mumbling, whining, dragging life through the mud. The condition you're complaining about makes life bad enough. Why drag yourself down even further by complaining about it?
Does this mean you have to smilingly accept everything that ever happens? Of course not. You are free to fight for your beliefs, to organize people to help you, to point out injustice, foolishness, stupidity, or evil whenever and wherever you find it. Just don't bother complaining about it.
This may seem more like a life lesson than a sports lesson, but it probably belongs in every book where excellence is a goal.
Certainly it belongs in a sports book because sports seem to offer many opportunities for complaining. The weather, the conditions, the administration, the referees, the coaches, the field, the fans, the players. Every aspect of sports is ripe for complaining if that's what you choose to focus on. But let's assume you don't.
What now? You've made your commitment to not complain and your concern is now what to do with your teammates and maybe even coaches who are often complaining.
What can you do? You can't avoid them, you are with them every day. And what if explaining this simple logic and offering some words of encouragement—or attempting to change the subject—just doesn't work on them? What can you do with teammates who complain?
Tape them!
So you don't cause ill feeling, tell them you are doing a paper for a sociology class or a study for a science project. Carry a mini recorder with you and be ready to turn on the tape any time they start complaining. When the tape is replayed, other people, even avid complainers, will enjoy it immensely. Complaints nearly always sounds just as foolish, and amusing, as they really are once they are replayed.
However, people can become very reluctant to complain when they know their complaints may be passed on to others. If you don't have your tape recorder with you, squint and tilt your head in some special way reserved only for "complaint recognition and recording." If they fail to get the message, beg them not to forget what they are saying so you can record it later for your paper.
And, hey, if none of this works, why not really write a paper?
It will enable you to think of all those stupid comments with amusement and as research.
---
---
Related Articles
The Beauty of the Game | The Leadership Podcast
Mano joins Jan Rutherford & Jim Vaselopulos, on The Leadership Podcast to talk about his sports and business experiences with stories and advice on thinking like a coach, communicating, and making a difference in people's lives.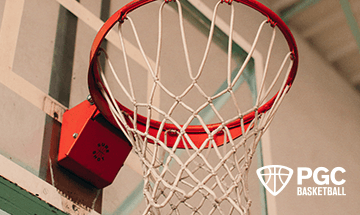 Are you contributing or contaminating?
Players often measure their contribution just by how many points they score or the number of rebounds and assists they make. But what a good basketball player brings to the game and their team goes beyond stats. At PGC, we say you are either contributing or contaminating. Find out which one you're doing in this week's new blogpost.
About PGC
PGC Basketball provides intense, no-nonsense basketball training for players and coaches. Our basketball camps are designed to teach players of all positions to play smart basketball, be coaches on the court, and be leaders in practices, games and in everyday life.
We combine our unique PGC culture with a variety of teaching methods and learning environments to maximize the learning potential of those that attend our sessions. In addition to spending 6-7 hours on the court each day, lessons will be reinforced through classroom sessions and video analysis.
Our goal at PGC is to empower you with the tools to fulfill your basketball dreams, while also assisting you in experiencing the joy of the journey.
To learn more about PGC Basketball, including additional basketball training tips and videos, visit our YouTube Channel or find us on Facebook, Instagram, and Twitter.