PGC Basketball Camps in Toronto Return for Summer 2022
After two years of no PGC Basketball Camps in Toronto, it's official… we're back!
This summer, we're offering two co-ed Playmaker College Camps directed by Scott Robertson at Heritage College & Seminary in Cambridge, ON along with one Point Guard College directed by Rudy Bentley at the University of Guelph.
Both camps are designed for serious, dedicated players who want to make more teams, win more games, and get more attention from college coaches.
"We are so grateful and excited to bring more summer basketball and leadership training to youth players in the Greater Toronto Area," says Mano Watsa, Owner of PGC Basketball. "Having grown up not too far from the area, nothing brings me more joy than to have the opportunity to provide our local kids with a truly game (and life) changing experience this summer."
Our Playmaker College is specifically intended to prepare your child for high school varsity basketball and beyond. They'll develop a foundation for playing strong, smart basketball through specially designed activities, competitions, and games that will help them build habits that lead to successful play. They'll learn new ways to control their body, improve their ball-handling, and beat their defender, as well as countless ways to present themselves as a mature and dedicated athlete on the court, so they can not only make their high school JV or varsity team but actually stand out and look special. They'll learn to do all the little things on and off the court that make good coaches take notice, including how to inject the six essential ingredients of championship performance into every minute of every practice and every game, so that you learn to play like, act like, and approach the game like a stand-out varsity student-athlete.
Despite the name, our Point Guard College is not just for point guards! Being a point guard isn't merely a position on a basketball team, it's a commitment to a way of life and the position of leadership in a team game. The skills and information taught in this camp are what every great point guard must know, but players who learn to play intelligently and to lead effectively are always more valuable to their teams, no matter what position they play. Thus, all positions are welcome.
Talent and instinct alone aren't enough to lead a team to a championship. There are thousands of "little things" that win basketball games. If your child doesn't understand all the ways in which encouragement, leadership, and communication can positively affect a group of people, they can't lead a team effectively, no matter how talented they are. In this camp, they'll learn how to get their teammates to work harder, to work together, and to overcome adversity. They will be placed in situations that challenge both their leadership and communication skills, and they will discover ways to make themselves and their teammates better, in practice and in games.
If any of this sounds good to you, check out our list of camps in Toronto by clicking the link above or calling 866-338-2308.
---
---
Related Articles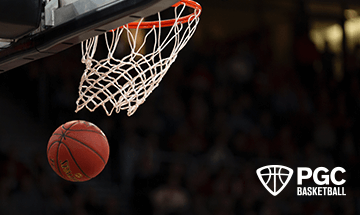 About PGC
PGC Basketball provides intense, no-nonsense basketball training for players and coaches. Our basketball camps are designed to teach players of all positions to play smart basketball, be coaches on the court, and be leaders in practices, games and in everyday life.
We combine our unique PGC culture with a variety of teaching methods and learning environments to maximize the learning potential of those that attend our sessions. In addition to spending 6-7 hours on the court each day, lessons will be reinforced through classroom sessions and video analysis.
Our goal at PGC is to empower you with the tools to fulfill your basketball dreams, while also assisting you in experiencing the joy of the journey.
To learn more about PGC Basketball, including additional basketball training tips and videos, visit our YouTube Channel or find us on Facebook, Instagram, and Twitter.