PGC Partners With NBA's Enes Kanter In Hawaii
PGC Basketball partnered with the Enes Kanter Foundation and DNA Basketball Academy to host a special clinic in Hawaii on August 18-19. More than 60 athletes and coaches experienced a weekend of PGC basketball training, while also gaining insight from Enes Kanter of the New York Knicks.
Over the course of the two days, PGC Director Matt McLeod focused on helping the athletes improve their offensive playmaking and leadership. One of the classroom sessions also included a time for the athletes to ask questions of Kanter, where he shared insight to the athlete's mindset.
"You'll have good days and bad days," he said. "But no matter what, you can never give up."
Kanter was also impressed during his first PGC experience.
"I'm jealous of what you guys have this weekend," Kanter told the athletes. "It's amazing. I wish I had that knowledge when I was your age."
The weekend marked the first time PGC put on a weekend clinic in Hawaii, and it was a great success.
"It was an incredible weekend for PGC in Hawaii," McLeod said. "There's a strong basketball community on the island and it was a special experience to be able to serve them in that way."
Following the clinic, Kanter said he was thoroughly impressed with what he'd seen from PGC.
"I've never seen anything like this," he said. "This is something very special. It's more than just making you a better basketball player, it's about making you a better person."
McLeod said Kanter's involvement really boosted the excitement in the gym and was a great experience for everyone in attendance.
"Partnering with Enes was awesome. He has a strong desire to grow athletes both on the court and in their personal lives. Seeing him do that firsthand was special. It's an experience those athletes will never forget."
Experience a PGC course for yourself by clicking on the banner below and registering today.
---
---
Related Articles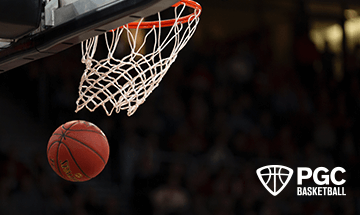 About PGC
PGC Basketball provides intense, no-nonsense basketball training for players and coaches. Our basketball camps are designed to teach players of all positions to play smart basketball, be coaches on the court, and be leaders in practices, games and in everyday life.
We combine our unique PGC culture with a variety of teaching methods and learning environments to maximize the learning potential of those that attend our sessions. In addition to spending 6-7 hours on the court each day, lessons will be reinforced through classroom sessions and video analysis.
Our goal at PGC is to empower you with the tools to fulfill your basketball dreams, while also assisting you in experiencing the joy of the journey.
To learn more about PGC Basketball, including additional basketball training tips and videos, visit our YouTube Channel or find us on Facebook, Instagram, and Twitter.