Three Things I Learned – Part 1
Back in late December I took some time to reflect back on 2011, and I created my list of yearly highlights and key learnings.
I realized it would be worthwhile to share with you a few of my key learnings related to PGC, as you are an integral part of our PGC Basketball community and I want you to know what we're doing to serve you better.
Key Learning #1: It's better to over-communicate than under-communicate.
I decided to get out from behind my desk this past fall. I went to see several PGC staff members, coaches, and long-time PGC grads, and from several conversations I had, I realized there was a significant gap in our communication to all of you last winter. Of course, this breakdown did not sit well with me, so I want to own up to it—as I was responsible for the gap in communication—and I want to share what took place.
As many of you know, early last year we went through a re-branding process, changing our name from Point Guard College to PGC Basketball.
After years of discussion, we decided a name change was critical to our ongoing growth and impact in the basketball world. Even though we loved Point Guard College and the name was well-established, many coaches and players mistakenly thought our courses were only for point guards. So the strength of the Point Guard College name was also a limitation.
We narrowed down our shortlist of names to The Basketball University, and we quickly discovered that the name had not been trademarked or registered as a business name. And, after a month-long process, we went public with the name change.
Within days though, we were notified by a local basketball program in Texas that they were, in fact, using the name Basketball University and felt our name change would cause confusion amongst their local players and coaches. To avoid a dispute and to honor the fact that they had been using the name, we decided to shift to another name…PGC Basketball.
Although it was an unexpected change of events, we realized that this was the best possible outcome, as we all loved the idea of keeping PGC in the name. But, we did not send another email notifying everyone in our PGC community that we would be moving forward with the name PGC Basketball instead of The Basketball University, as it was a sticky situation to explain, especially as we had just announced the first name change.
And, as I've discovered through traveling around to meet PGC coaches, staff, and supporters over the past several months, this lack of communication regarding the name change led to considerable confusion. Through this process I've learned that it's better to over-communicate than under-communicate, especially as so many of you care so much about PGC.
So, part of my commitment to all of you is to ensure that I provide greater clarity and enhanced communication in the future.
Over the next two weeks, I'll share two additional learnings from the past year.
All the best,
Mano Watsa, President
PGC Basketball
---
---
Related Articles
The Beauty of the Game | The Leadership Podcast
Mano joins Jan Rutherford & Jim Vaselopulos, on The Leadership Podcast to talk about his sports and business experiences with stories and advice on thinking like a coach, communicating, and making a difference in people's lives.
The Way I End Each Year
For the past few years, I have taken time over the holidays to do the same two exercises: On New Year's Eve I take time to reflect back on the year; then on New Year's Day I take time to create my plan for the coming year. These few hours have become really special to me. In fact, I look forward to them with great anticipation. Looking back on the year gives me the chance to pause to celebrate and appreciate all that transpired. My reflection process is the same each year.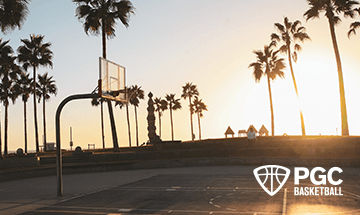 About PGC
PGC Basketball provides intense, no-nonsense basketball training for players and coaches. Our basketball camps are designed to teach players of all positions to play smart basketball, be coaches on the court, and be leaders in practices, games and in everyday life.
We combine our unique PGC culture with a variety of teaching methods and learning environments to maximize the learning potential of those that attend our sessions. In addition to spending 6-7 hours on the court each day, lessons will be reinforced through classroom sessions and video analysis.
Our goal at PGC is to empower you with the tools to fulfill your basketball dreams, while also assisting you in experiencing the joy of the journey.
To learn more about PGC Basketball, including additional basketball training tips and videos, visit our YouTube Channel or find us on Facebook, Instagram, and Twitter.