One of the great pleasures that comes with being involved in PGC Basketball is getting to interact with basketball coaches and players who desire championship-level growth in their game. Because of that, I often find myself reflecting on 'what' we teach and 'why' we teach it.
What We Teach
The 'what' we teach at PGC Basketball is not necessarily different. It's how we teach it, using our founder Dick DeVenzio's clever way of articulating powerful thoughts through helpful (albeit sometimes fabricated), words that create our PGC language. Use of the classroom lectures and video analysis is quite unique as well, but more important than our curriculum is the ability to positively change a person's life in a short 5-day period. Sure, we do teach the physical, technical, high-level basketball skills that any great basketball player has in their game. And yes, we do sprinkle some intangible skills in the area of leadership also. As coaches we have to continue to give our athletes ideas on how to improve in skill, but also create awareness of how their thinking impacts performance, and how what they communicate – verbally and non-verbally – can affect the outcome of the team's play.
Why We Teach
I love coaching because I was surrounded by so many great coaches growing up, and I want to pass on to others the great wisdom they shared with me. More importantly, I want to help young people achieve their dreams. I saw a definition of 'coach' in a great book: "Top 20 Coaches", a sequel to another awesome book: "Top 20 Teens". I loved the idea and wanted to share it with all of you coaches as a reminder to keep doin' what you do!
"The definition of a coach… is to bring someone to a different place. We are using the word coach to mean someone who helps to get others to where they want to go."

The 'what' we teach is very critical at all ages and stages of play. The tangible skills are extremely important; however, it's the 'why' that makes me wake up every day ready to tackle the growing inbox and details ahead, knowing the assists I'm providing to others.
We coaches have to continue to develop our craft and improve our teaching so we can provide a positive impact on a young person's life; helping them achieve their goals and dreams, both on the court and off.
Why do you love coaching? What's your inspiration for doing what you do? Let us know what your driving force is.
---
---
Related Articles
The Beauty of the Game | The Leadership Podcast
Mano joins Jan Rutherford & Jim Vaselopulos, on The Leadership Podcast to talk about his sports and business experiences with stories and advice on thinking like a coach, communicating, and making a difference in people's lives.
The Way I End Each Year
For the past few years, I have taken time over the holidays to do the same two exercises: On New Year's Eve I take time to reflect back on the year; then on New Year's Day I take time to create my plan for the coming year. These few hours have become really special to me. In fact, I look forward to them with great anticipation. Looking back on the year gives me the chance to pause to celebrate and appreciate all that transpired. My reflection process is the same each year.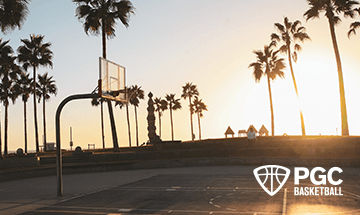 About PGC
PGC Basketball provides intense, no-nonsense basketball training for players and coaches. Our basketball camps are designed to teach players of all positions to play smart basketball, be coaches on the court, and be leaders in practices, games and in everyday life.
We combine our unique PGC culture with a variety of teaching methods and learning environments to maximize the learning potential of those that attend our sessions. In addition to spending 6-7 hours on the court each day, lessons will be reinforced through classroom sessions and video analysis.
Our goal at PGC is to empower you with the tools to fulfill your basketball dreams, while also assisting you in experiencing the joy of the journey.
To learn more about PGC Basketball, including additional basketball training tips and videos, visit our YouTube Channel or find us on Facebook, Instagram, and Twitter.