Are Your Basketball Players "soft and lazy?"
Are your basketball players "soft and lazy?" (read this)
Every coach wants players who compete. Truth is, we believe players want to compete, but don't always know what that means.
Let's define it.
Competing is constantly working for small advantages over your opponent.
Here's 4 examples of what that looks like.
When you don't have the ball on the wing, do you stand and wait…

…or do you drift and burst to elude your defender?

Small advantage.

When you're crashing the boards, do you allow the opponent to effortlessly box you out…

…or do you initiate swim moves to gain position & get the ball?

Small advantage..

When you're running the lane, are you content to run neck & neck with the defender…

…or are you sprinting to get one-step ahead?

Small advantage..

When you set a screen, do you walk into position…

…or sprint in to get your teammate more open?

Small advantage.
As you read this, your brain is probably working on more examples! Comment below and add to this list!
The point is…
…before saying the kid is, "soft and lazy," define terms and tell them how they win.
When you do this, there's a good chance your players will respond. There's a good chance they'll start to do the things you told them you care about. And over time, it becomes a part of their DNA.
They become a player you like coaching and one you call, "tough and competitive."
Oo and there's a good chance you start to win more games. 😉
---
---
Related Articles
How to Be Tougher
Stop calling players soft without teaching them how to be tough. Use these 13 specific ideas to define toughness for your players.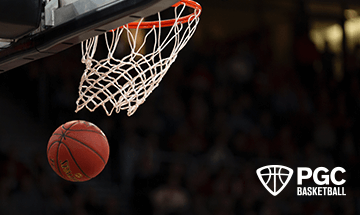 An Alarming Basketball Trend
If you've attended a youth basketball event in the past year or so, there's a good chance you've witnessed a trend that I believe will very likely ruin youth basketball unless we put a stop to it.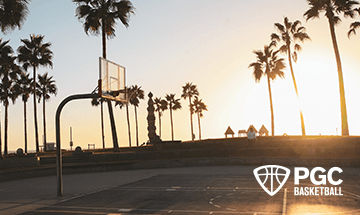 About PGC
PGC Basketball provides intense, no-nonsense basketball training for players and coaches. Our basketball camps are designed to teach players of all positions to play smart basketball, be coaches on the court, and be leaders in practices, games and in everyday life.
We combine our unique PGC culture with a variety of teaching methods and learning environments to maximize the learning potential of those that attend our sessions. In addition to spending 6-7 hours on the court each day, lessons will be reinforced through classroom sessions and video analysis.
Our goal at PGC is to empower you with the tools to fulfill your basketball dreams, while also assisting you in experiencing the joy of the journey.
To learn more about PGC Basketball, including additional basketball training tips and videos, visit our YouTube Channel or find us on Facebook, Instagram, and Twitter.