Excuses Don't Belong on the Basketball Court
Excuses are for mediocre players. Forget them. There are thousands of excuses available to all losers. To have a good excuse is to have what every other loser in the history of the world has had.
Don't make the ridiculous mistake of thinking that your particular brand of excuse is somehow more valid than the last 20 million that have been uttered. You can hope your mother will believe you and maybe your girlfriend or boyfriend—or at least they may sympathize and keep their mouths shut if they don't, but everyone else knows an excuse when they hear it.
Your particular excuse is just as stupid as everyone else's. There. Now you know it. Now you are free to accomplish things, and to work, and to concentrate.
Forget about excuses. They are enormous wastes of time and words.
A successful person is not
one who has found the right set of
circumstances,
but rather, one who has developed the right set of
attitudes.
—Dick DeVenzio
---
---
Related Articles
The Beauty of the Game | The Leadership Podcast
Mano joins Jan Rutherford & Jim Vaselopulos, on The Leadership Podcast to talk about his sports and business experiences with stories and advice on thinking like a coach, communicating, and making a difference in people's lives.
The Way I End Each Year
For the past few years, I have taken time over the holidays to do the same two exercises: On New Year's Eve I take time to reflect back on the year; then on New Year's Day I take time to create my plan for the coming year. These few hours have become really special to me. In fact, I look forward to them with great anticipation. Looking back on the year gives me the chance to pause to celebrate and appreciate all that transpired. My reflection process is the same each year.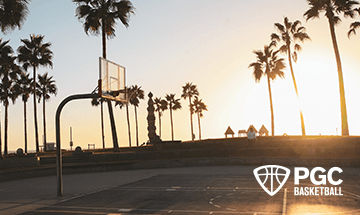 About PGC
PGC Basketball provides intense, no-nonsense basketball training for players and coaches. Our basketball camps are designed to teach players of all positions to play smart basketball, be coaches on the court, and be leaders in practices, games and in everyday life.
We combine our unique PGC culture with a variety of teaching methods and learning environments to maximize the learning potential of those that attend our sessions. In addition to spending 6-7 hours on the court each day, lessons will be reinforced through classroom sessions and video analysis.
Our goal at PGC is to empower you with the tools to fulfill your basketball dreams, while also assisting you in experiencing the joy of the journey.
To learn more about PGC Basketball, including additional basketball training tips and videos, visit our YouTube Channel or find us on Facebook, Instagram, and Twitter.