The Discipline of Precision (video)
Precision is having the discipline to do something as well as it can be done—every single time—even if it's uncomfortable or inconvenient. Most average players are not truly dedicated to precision in their basketball training. Most people are happy to do stuff "pretty well" or "just good enough." However, special players understand that precision is deciding to do all the little things that say "I care enough to be above average."
Why should you want to be precise in your training?
Let's think about precision in other professions.
What if you need heart surgery?
Would you want a sloppy and undisciplined doctor, who was content to coast through medical school and graduated in the middle of his class?
Or would you want disciplined and precise surgeon, who was dedicated to her training and had hours and hours of experience performing the type of surgery you required?
—–
What if you were being tried for a murder that you did not commit?
Would you want a sloppy and undisciplined lawyer, who wanted the prestige of being a lawyer but does not know how to defend you in a court of law?
Or do you want a disciplined and precise lawyer, who knows all the little details of how to research a case, speak to a jury and present the facts that will get you acquitted?
—–
What if you are flying in an airplane?
Do you want a sloppy and undisciplined pilot, who cuts corners and only knows enough to take off and land?
Or do you want a pilot that is precise and a stickler for details, so that if something happens while you are in the air, she would be able to get you to your destination in safety?
Why do coaches want precision?
Imagine you're a coach, trying to win a championship.
Do you want a sloppy and undisciplined player, who knows the offense pretty well and plays defense most of the time?
Or do you want a player that is disciplined and precise? A player that did all the little things in training to take her game from average to great. A player who, when the game is on the line, you trust to make the right decision and execute the winning play.
Precision will separate you from a lot of average players. Having precision in your training will help you stand out to your coaches. They love players that pay attention to the little details. They know it is not easy to do things as well as they can be done every single time but that is what greatness is.
Special players develop a ridiculous attention to detail. They understand that greatness is the ability to do—over and over again—what others do every once in a while.
---
---
Related Articles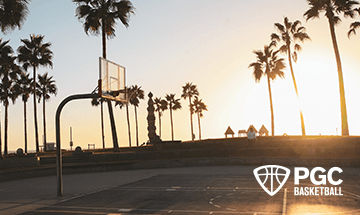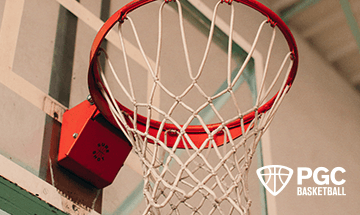 The Problem with Improvement
I want to share with you a problem I have faced. It's a problem all athletes face, and one that can be extremely frustrating and discouraging throughout a career.
The problem is players put in an immense amount of time, energy, and effort, but struggle to see their improvement.
About PGC
PGC Basketball provides intense, no-nonsense basketball training for players and coaches. Our basketball camps are designed to teach players of all positions to play smart basketball, be coaches on the court, and be leaders in practices, games and in everyday life.
We combine our unique PGC culture with a variety of teaching methods and learning environments to maximize the learning potential of those that attend our sessions. In addition to spending 6-7 hours on the court each day, lessons will be reinforced through classroom sessions and video analysis.
Our goal at PGC is to empower you with the tools to fulfill your basketball dreams, while also assisting you in experiencing the joy of the journey.
To learn more about PGC Basketball, including additional basketball training tips and videos, visit our YouTube Channel or find us on Facebook, Instagram, and Twitter.