The Most Important Decision You Can Make as a Basketball Player

The Most Important Decision You Can Make as a Basketball Player
There is one decision I feel confident no player will regret; that the greatest honor bestowed upon a player is to be remembered as a great teammate. I was a good teammate, but if I could go back and change one thing, I would have pursued being the greatest teammate ever.
I remember being at the Final Four in Indianapolis when Duke beat Butler for the National Championship.  It was a blast to watch that amazing run, only to be followed up with another great one.  I walked away wondering what was the special ingredient.
Months later, I was reading about how their journey began. It was a team meeting in which the players decided that they wanted to be remembered as the greatest teammates ever.  I was floored.  What an amazing perspective for college players to have. Looking back, I am not surprised because they had a great teacher and leader.
This year I had the honor of coaching a five-time PGC Grad.  He was an average player, small in stature and size, but one unbelievable teammate.  His work ethic was second to none.  He gave his all, to his development as a player. 
We had many talks throughout the year.  Many of them focused on how frustrated he was that he put in so much work but he was not seeing that effort reflected in playing time.  This is a healthy conversation between a player and a coach but what was even healthier was that, despite his lack of playing time, his effort as a teammate never wavered.  In fact, I have never seen a player be so intentional about serving his teammates.  He wrote them letters, took them out to eat, rebounded for them, had meaningful conversations, and even took them to vote!
I'll never forget one of our last conversations of the year.  He asked a great question,
"Do you think I will regret having spent so much time on basketball and having played so little?"
My response required zero thought, "Absolutely not."  I had several reasons for my answer, and I am not sure I have ever felt more confident in an answer.  If he had not worked so hard, there would have been no example set.  His teammates would not have had the same respect for him. 
Besides his teammates, other people may not think of him first when they think of our national championship team, but I will.  What was our special ingredient?  We had phenomenal teammates, and it started with him.  I know it takes talent to win.  It takes a lot more than talent to be a championship team.  Small, not super fast, decent shooter, heart of a champion, and a lottery pick as a teammate.  When he looks back on his career, he will be able to say what the special ones do, "I gave more than I got."  There will be no regrets when his teammates recount his contributions in 20 years.  I have great news for all players…being a great teammate is a choice, and you have what it takes.  It's a decision you will never regret. 
---
---
Related Articles
The Beauty of the Game | The Leadership Podcast
Mano joins Jan Rutherford & Jim Vaselopulos, on The Leadership Podcast to talk about his sports and business experiences with stories and advice on thinking like a coach, communicating, and making a difference in people's lives.
The Way I End Each Year
For the past few years, I have taken time over the holidays to do the same two exercises: On New Year's Eve I take time to reflect back on the year; then on New Year's Day I take time to create my plan for the coming year. These few hours have become really special to me. In fact, I look forward to them with great anticipation. Looking back on the year gives me the chance to pause to celebrate and appreciate all that transpired. My reflection process is the same each year.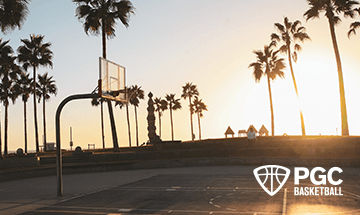 About PGC
PGC Basketball provides intense, no-nonsense basketball training for players and coaches. Our basketball camps are designed to teach players of all positions to play smart basketball, be coaches on the court, and be leaders in practices, games and in everyday life.
We combine our unique PGC culture with a variety of teaching methods and learning environments to maximize the learning potential of those that attend our sessions. In addition to spending 6-7 hours on the court each day, lessons will be reinforced through classroom sessions and video analysis.
Our goal at PGC is to empower you with the tools to fulfill your basketball dreams, while also assisting you in experiencing the joy of the journey.
To learn more about PGC Basketball, including additional basketball training tips and videos, visit our YouTube Channel or find us on Facebook, Instagram, and Twitter.