Why You Should Learn How to Shoot a Basketball
You want a college coach to recruit you?
If you're nodding or said yes, here's what to do:
Learn to shoot. As in, right now.
And before I go any further, let's look at the numbers.
939,836 – the number of high school basketball players across the United States this season.
94.2% of those athletes will not play college basketball.
Re-read that. I said 94% of high school players won't play in college.
That stat can scare or motivate you. The point is, playing at the next level is hard work, and the odds are against you.
But if playing college basketball is what you want – the number one skill you should work on is shooting.
Look around at every level, and you won't see many snipers. You won't see many players who can knock it down at 40% or greater. That's your competitive advantage.
But the problem is…
…most players aren't. good. at. shooting.
And the truth is…
…players who can't shoot rob themselves of opportunity. And because of that, they have to face the consequences:
they score fewer points
they losing playing time
they're less dangerous on the court and
they hurt their chances of earning a scholarship
But, if you learn this skill, doors will open.
NBA Coach Ronald Nored said,
"If you can shoot it, coaches will find a spot for you."
And he's right. Because those who can shoot have an advantage.
Coaches notice them
They score more points
They're looked to as leaders
They're able to get to the rim more
They spread the floor because they're a threat
Listen, I know what it's like to want something so bad and not know how to get it. I grew up desperately wanting to play college basketball.
Those bright lights. That packed house. The fierce competition. Everything about it appealed to me.
So I sit here, writing this for the player who feels like they're not athletic enough to play at the next level. For the player who says, "I'm too slow. I'm too short. I'm not good enough."
Stop it. I said those things too, and it's wrong. Learn to shoot and you can overcome any physical deficiency.
Eventually, I learned this and made a choice — to become the best shooter at my school. Then my area. Then my state.
And I went to work.
I understood it wouldn't be easy. But what good thing in life is?
Becoming a great shooter doesn't happen by accident. You have to be willing to fail. To look silly.
To be misunderstood for long periods…
…because you make choices to train when your friends want to hang. You make choices to get up when your friends want to sleep in. You make choices to get to bed early when the party across town is just getting started.
And listen, I'm not saying making this one choice will get you what you want. But I am saying, not making the choice will certainly prevent you from getting what you want.
Four years after I made the choice, I did get what I wanted — a division one scholarship.
Because in 9th grade as a 5'10, 155 pound, unathletic guard, I made the choice to become a knockdown shooter. And then played the long game.
I didn't know for sure, but I sensed if I was gonna make it, that was my ticket.
So wherever you're at in your journey, consider making the choice to become the best shooter on your team, then your area, then your state.
And watch the doors open. The opportunity arise. And your dreams come true.
Good luck!
Until next time,
Kyle Koszuta
P.S. If you're looking for a great place to quickly become a "lights-out" shooter, you might enjoy our PGC Basketball Fall Shooting College.
---
---
Related Articles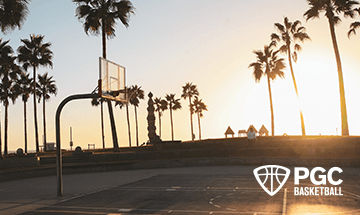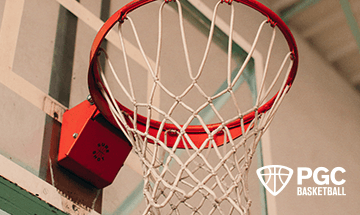 About PGC
PGC Basketball provides intense, no-nonsense basketball training for players and coaches. Our basketball camps are designed to teach players of all positions to play smart basketball, be coaches on the court, and be leaders in practices, games and in everyday life.
We combine our unique PGC culture with a variety of teaching methods and learning environments to maximize the learning potential of those that attend our sessions. In addition to spending 6-7 hours on the court each day, lessons will be reinforced through classroom sessions and video analysis.
Our goal at PGC is to empower you with the tools to fulfill your basketball dreams, while also assisting you in experiencing the joy of the journey.
To learn more about PGC Basketball, including additional basketball training tips and videos, visit our YouTube Channel or find us on Facebook, Instagram, and Twitter.