Basketball Blog: Coach Don Meyer's Three Rules
During a court side interview during the 1st Annual Don Meyer Classic on ESPNU, Coach Meyer shared these three rules that he demanded of all all his players and coaches:
1. EVERYBODY TAKES NOTES
Coach Meyer wanted his basketball players and coaches to write everything down. He was always teaching. And, if they wrote notes, they'd have them to take away and study for later.
2. EVERYBODY SAYS 'PLEASE & THANK YOU' / 'YES SIR & NO SIR'
When you're courteous it pays. When you're discourteous, you pay. Treating people who can't do anything to you or for you well is a great mark what type of person you are.
3. MAKE SURE YOU CLEAN UP AFTER YOURSELF
Pick up after yourself and pick up after each other. Make your situation – on and off the court – as clean and presentable as it can be.
Thanks Don Meyer for the legacy you've created in basketball and in the countless lives that have been affected by your teachings.
"A life built on respect."
Don Meyer is the winningest men's college basketball coach among any division in NCAA history, earning 923 wins in a career that spanned four decades at three different institutions.
---
RELATED POST:
---
---
Related Articles
The Beauty of the Game | The Leadership Podcast
Mano joins Jan Rutherford & Jim Vaselopulos, on The Leadership Podcast to talk about his sports and business experiences with stories and advice on thinking like a coach, communicating, and making a difference in people's lives.
The Way I End Each Year
For the past few years, I have taken time over the holidays to do the same two exercises: On New Year's Eve I take time to reflect back on the year; then on New Year's Day I take time to create my plan for the coming year. These few hours have become really special to me. In fact, I look forward to them with great anticipation. Looking back on the year gives me the chance to pause to celebrate and appreciate all that transpired. My reflection process is the same each year.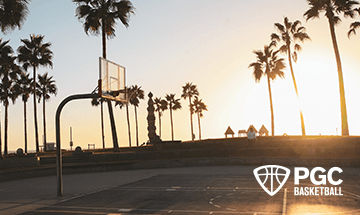 About PGC
PGC Basketball provides intense, no-nonsense basketball training for players and coaches. Our basketball camps are designed to teach players of all positions to play smart basketball, be coaches on the court, and be leaders in practices, games and in everyday life.
We combine our unique PGC culture with a variety of teaching methods and learning environments to maximize the learning potential of those that attend our sessions. In addition to spending 6-7 hours on the court each day, lessons will be reinforced through classroom sessions and video analysis.
Our goal at PGC is to empower you with the tools to fulfill your basketball dreams, while also assisting you in experiencing the joy of the journey.
To learn more about PGC Basketball, including additional basketball training tips and videos, visit our YouTube Channel or find us on Facebook, Instagram, and Twitter.